Rashid Khan is a name that needs no introduction, especially to those folks who live and breathe cricket. The professional player from Afghanistan has given glimpses of his raw cricketing talent on the fields of international cricket as well as in domestic tournaments like the IPL. Lately, his performance on the field has been particularly impressive during the 2023 IPL season, cementing his foothold in T20 cricket. As a result, Rashid Khan's net worth has gone up and if you are interested in knowing all about this player, you have come to the right place.
Currently, Rashid Khan plays for the Afghanistan national team as well as the Gujarat Titans squad in the IPL. In fact, he is currently the captain of Afghanistan's T20 team.
So, it's safe to say that Rashid Khan is a player to watch out for. With that in mind, let's take a look at his impressive career, his IPL statistics, net worth and personal life.
What is Rashid Khan's net worth?
Based on the data we have from his career earnings and assets, it is estimated that Rashid Khan's net worth is approximately USD 4 million, which roughly translates to INR 30 crores.
Rashid Khan's salary and earnings Rashid Khan's main income comes from his salaries paid by his IPL team and the Afghanistan Cricket Board.
As part of his IPL salary, Rashid Khan has been earning a total sum of INR 15 crores since the 2022 season. Prior to that, Khan was playing for the Sunrisers Hyderabad for five years, drawing an annual fee of INR 9 crores. As one of the most talented players in the Afghanistan cricket team, Khan also gets a salary of INR 72.82 lakhs, thereby making him the top-earning cricketer in Afghanistan.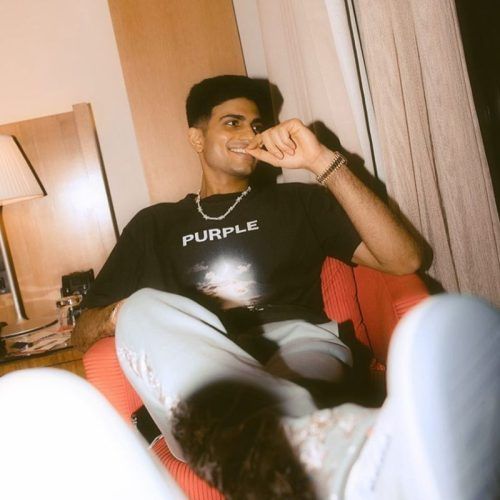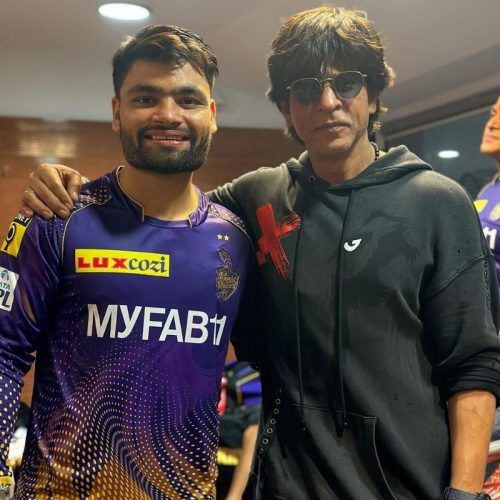 Rashid Khan's brand endorsements
Other than his match fees, Rashid Khan also has his fair share of brand endorsements. While his earnings from these ventures are unknown, Khan has been the face of My11Circle alongside Sourav Ganguly and Shane Watson. Additionally, the cricketer has also been the face of Puma, Monster Energy, SG, PAYNTR Cricket, Dream 11 and LevelUp11.
Rashid Khan's major possessions
Rashid Khan has good taste when it comes to investing in properties and cars. The player has a lavishly equipped house in the city of Jalalabad, Afghanistan, which is located at a distance of 150 kilometres from Kabul.
As for his cars, Khan drives around in a Range Rover Vogue and a Toyota Fortuner. He also owned a Mitsubishi Outlander PHEV but later auctioned it off to raise charity funds for victims of the 2020 Australian bushfire. As mentioned above, Khan is actively involved in philanthropy. He has his own brand of clothing, called RK19 and for every commodity sold, RK19 donates 5 per cent of the profits to the Rashid Khan Foundation. Khan also started another charity in Afghanistan that provides health and educational benefits to poor children and orphans.
In lieu of his service to society, Rashid Khan was also named the national brand ambassador for UNICEF in Afghanistan.
Rashid Khan's IPL 2023 stats at a glance Rashid Khan has played a total of 105 matches in his IPL career so far. In the 2023 IPL season, Rashid Khan has played a total of 13 matches and has scored 95 runs including a top score of 79 (his career best). Of the 312 balls he has delivered, Rashid Khan has conceded 414 runs and taken 23 wickets.
Rashid Khan's wife and family
In Afghanistan, Khan lives with his six brothers and four sisters. Unfortunately, his parents had passed away while he was still training for his cricket career. Khan is still a bachelor and hasn't been in any (public) relationships.
(Hero and Featured Image Credit: Courtesy Instagram / @rashid.khan19)
Frequently Asked Questions (FAQs)
Question: How much is Rashid Khan's net worth in 2023?
Answer: It is estimated that Rashid Khan's net worth in 2023 is approximately USD 4 million, which roughly translates to INR 30 crores.
Question: How many ODI wickets has Rashid Khan taken?
Answer: Rashid Khan has taken a total of 163 wickets.
Question: Where does Rashid Khan live?
Answer: Rashid Khan lives in Jalalabad, Afghanistan.
Question: Who is Rashid Khan's wife?
Answer: Rashid Khan is still unmarried.
written by.
Amritanshu Mukherjee
Amritanshu lives and breathes tech, cars, Formula 1, space stuff and everything that delivers an adrenaline rush. Since 2016, he converted his favorite hobby of going all gaga over iPhones and Lamborghinis into his profession; hence, you aren't likely to be surprised upon checking his browser history. In his spare time, he loves to drive and explore food joints, but will somehow end up with a plate of Chicken Biryani and a big smile. He has previously written for Hindustan Times, India Today, BGR.in, and Deccan Chronicle.