Sania Mirza, one of India's most popular female sportspersons, has announced her retirement. In her glorious career, Mirza has gone on to win multiple titles and accolades, becoming the highest-ranked female singles player from India. Putting the spotlight on women's tennis in India, Sania has inspired a generation of young women to pursue their dreams of playing tennis. The ace player also has a legendary status in the doubles circuit, having competed with some of the best players in women's and mixed doubles.
More about Sania Mirza's retirement
Yesterday, Sania Mirza officially announced her retirement from professional tennis on Instagram. Her last game will be at the Dubai Duty Free Tennis Championship in February, with her last Grad Slam appearance being the 2023 Australian Open. Initially, she was slated to retire at the end of the 2022 season, but an elbow injury in August 2022 ended her season prematurely.
In a press conference with the Women's Tennis Association (WTA), she explained: "I was going to stop right after the WTA Finals, because we were going to make the WTA Finals, but I tore my tendon in my elbow right before US Open so I had to pull out of everything. And honestly, the person that I am, I like to do things on my own terms. So I don't want to be forced out by injury. So I've been training."
After that, she decided to cancel her retirement plans as she wanted to go out on her own terms.

She further added: "I'm 36, and honestly my body is beat, that is the main reason for it. And I really don't have the capacity in my mind to emotionally push that much anymore. I turned pro in 2003. Priorities change, and now my priority is not to push my body to the limit every single day."
A 𝒮𝒽ℴ𝓌 to remember! 🤩

Where were you when @Leander & @MirzaSania came out on top against Nenad Zimonjic and Ana Ivanovic of 🇷🇸 at London 2012! 🎾#Tennis | @WeAreTeamIndia | @Media_SAI pic.twitter.com/cgAk7sIFKs

— Olympic Khel (@OlympicKhel) January 3, 2023
Post-retirement, the tennis champion will be focusing on her academy in Dubai, the city where she has been residing with her husband, former Pakistan cricketer Shoaib Malik, for a decade.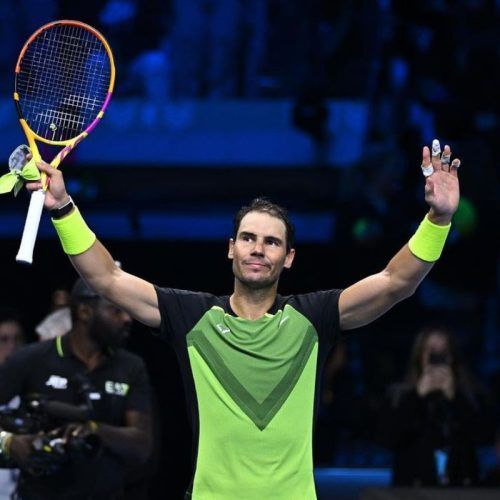 Sania Mirza's retirement: Looking back at her legendary career
Sania's early life
Mirza was born on 15 November 1986 in Mumbai. Her father Imran Mirza was a sports journalist while her mother Naseema worked in a printing business. The family moved to Hyderabad after her birth, where Mirza and her younger sister Anam Mirza grew up. Mirza is an alumna of Nasr School and St. Mary's College, Hyderabad. She holds an honorary degree of Doctor of Letters from the Dr M.G.R. Educational and Research Institute, Chennai. She began playing tennis at the age of six and was trained by her father.
Her career highlights
Mirza made her debut in 2001 and went on to win 10 singles and 13 doubles titles as a junior player, including the 2003 Wimbledon Championships and the 2003 Afro-Asian Games. The athlete won her first WTA doubles title at the 2004 AP Tourism Hyderabad Open, becoming the first Indian woman to achieve this milestone. In the same year, she won six ITF singles titles and thanks to her phenomenal performance in the 2005 season, was announced as the WTA Newcomer of the Year.
Grand Slam wins
In her impressive career, Mirza has won a total of six Grand Slam titles. She grabbed her first title at the 2009 Australian Open mixed doubles, where she partnered with Mahesh Bhupati. Three years later, in 2012, the duo won their second Grand Slam title by winning the French Open. She secured her third Grand Slam after winning the 2014 US Open mixed doubles with Bruno Soares.
In 2015 Sania Mirza partnered with Swiss player Martina Hingis and ended up winning three back-to-back Grand Slam titles. The pair's first win happened at Wimbledon in 2015. Over the next few months, they picked up the 2015 US Open title before starting off 2016 by winning at the Australian Open, marking a hat-trick of Grand Slams.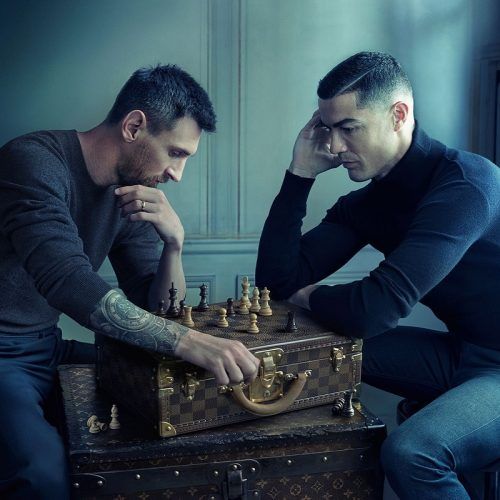 WTA Finals
Mirza has won the prestigious WTA Finals twice, making her the only female Indian player to win a WTA title of any kind. Mirza and Cara Black won the WTA Finals in 2014, while in 2015 she partnered with Martina Hingis to win her second title. She also ended 2015 as the number 1 ranked doubles player in the world.
National awards
Due to her accomplishments in tennis, Mirza has been awarded the Arjuna Award in 2004, Padma Shri in 2006, Rajiv Gandhi Khel Ratna in 2015 and Padma Bhushan in 2016. In 2015, she was also featured in BBC's list of '100 Most Inspiring Women in the World'.
Other notable contributions
Mirza has represented India in several international games such as the Asian Games, the Commonwealth Games and at four different Olympics. At the Asian Games, the Indian tennis player has won a whopping eight medals (two gold, three silver, and three bronze). Sania Mirza also competed at the 2010 Commonwealth Games in Delhi and won a silver in singles and a bronze in women's doubles. Her most recent gold came at the 2014 Incheon Games. Throughout her career, the athlete has won 14 medals across all multi-sports events, including six gold medals.
Sania Mirza's retirement: Her life beyond tennis
As of 2023, Mirza's net worth is estimated to be USD 25 million. This includes her prize money earnings and endorsement deals. Her earnings from the WTA Tour stand at an impressive total of USD 6,963,060.
The Indian athlete is also the brand ambassador for the state of Telangana and has been a part of endorsement deals with Adidas and Sprite. Mirza is also an avid car collector and her fancy car collection includes a BMW X3, a Porsche Carrera GT, a Mercedes-Benz, an AUDI and a Ranger Rover.
Recently, Mirza also launched a tennis academy in Dubai that has branches in three locations, with plans for expansion to two more neighbourhoods in the coming weeks. The academy's aim is to spread and bring tennis into people's homes. In India, the tennis player had launched her first tennis academy in Hyderabad back in 2013.
She explains: "I feel like why don't we have players coming out of the UAE when you have money, you have the infrastructure, you have everything, but you don't have the players? There's a problem somewhere so we've got to tap on the problem, whatever it may be, and try to be part of a solution."
In July 2016, Mirza also published an autobiography titled Ace Against Odds chronicling her journey in the world of tennis. The book lists some of her memorable encounters on and off the court, documents her conversations with people, and sheds light on the relationships that have contributed to Mirza's growth as a person and sportsperson. She took a break from professional tennis after the 2017 season and gave birth to her son Izhaan in October 2018. She made a winning return to the court in 2020 at Hobart amd claimed her 42nd WTA doubles title.
Thank you Sania for the incredible moments on the tennis court. You'll always be our champion.
(Hero and feature image credits: Courtesy Instagram/Sanya Mirza)
Frequently Asked Questions (FAQs)
Question: Why is Sania Mirza retiring?
Answer: Sania Mirza was set to retire at the end of the 2022 season. However, an elbow injury in August ended her season prematurely, after which she decided to retire and go out on her own terms.
Question: Which awards has Sania Mirza won?
Answer: Sania Mirza has won six Grand Slam titles, 14 medals and even received honorary awards from the Government of India such as the Arjuna Award, the Padma Shri and the Rajiv Gandhi Khel Ratna.
Question: What is Sania Mirza's net worth?
Answer: As of 2023, Mirza's net worth is estimated at USD 25 million.
Question: What is Sania Mirza's age?
Answer: As of 2023, Sania Mirza is 36 years old.