The ICC T20 World Cup 2023 began with a thunderous victory for Team India against Pakistan. The tournament, which kicked off in South Africa's Cape Town on 10 February, has ten teams scheduled to battle for the trophy. The host country clashed with Sri Lanka on the opening day, defeating the latter by four wickets. As of now, five matches have been played, with Sri Lanka, England and India being on the top of their respective leaderboards.
In the much-anticipated tournament, India will next clash with West Indies on Wednesday, with another match scheduled against England on 18 February and Ireland on 20 February.
Sidra Amin falls after the ball lobs over to the keeper off the back of her bat 😮

Follow LIVE 📝: https://t.co/wADFUnaV9L#INDvPAK | #T20WorldCup | #TurnItUp pic.twitter.com/RLbhxHck5D

— ICC (@ICC) February 12, 2023
Take a look at the extensive match schedule of the ICC Women's T20 World Cup
13 February
Match 1: Ireland vs England
Match 2: South Africa vs New Zealand
14 February
Match 1: Australia vs Bangladesh
15 February
Match 1: West Indies vs India
Match 2: Pakistan vs Ireland
16 February
Match 1: Sri Lanka vs Australia
17 February
Match 1: West Indies vs Ireland
18 February
Match 1: England vs India
Match 2: South Africa vs Australia
19 February
Match 1: Pakistan vs West Indies
Match 2: New Zealand vs Sri Lanka
20 February
Match 1: India vs Ireland
21 February
Match 1: England vs Pakistan
Match 2: South Africa vs Bangladesh
23 February
Semi-final 1: Winner Group 1 v Runner-up Group 2
24 February
Semi-final 2: Winner Group 2 v Runner-up Group 1
26 February
Final: Winner of Semi-Final 1 v Winner of Semi-Final 2
ICC Women's T20 World Cup highlights: Group divisions, match timings and where to watch
The ICC Women's T20 World Cup is having its eighth edition this year which will take place between 10 and 26 February 2023. Countries like Australia, New Zealand, Bangladesh, South Africa, and Sri Lanka are in Group A, while India, England, Pakistan, West Indies, and Ireland are in Group B. There are at least fifteen matches scheduled before the semi-finals on 23 and 24 February 2023. Overall, there are 23 matches scheduled for the tournament, which will take place in three stadiums in South Africa. These include the Newlands in Cape Town, Boland Park in Paarl and St. George's Park in Gqeberha.
The timings for the matches are 6:30 pm and 10:30 pm IST, while the knockout games are scheduled at 10:30 pm IST. However, it must be noted that the semi-finals and finals will begin at 6:30 pm IST.
Sri Lanka, Maldives, Nepal, and Bhutan viewers can watch the match on the Star Sports network. As for other viewers, the match is being broadcast in Hong Kong and Malaysia on Astro Cricket, Starhub in Singapore and YuppTV for Southeast Asia. Fans who wish to witness the match live in South Africa can book their tickets from this link.
ICC also announced a star-studded commentary panel for the tournament, with India's legend Mithali Raj alongside Mignon Du Preez and Sana Mir in the commentary box. Other commentators include Ian Bishop, Ebony-Rainford-Brent, Anjum Chopra, Nasser Hussain, Mel Jones and Lisa Sthalekar.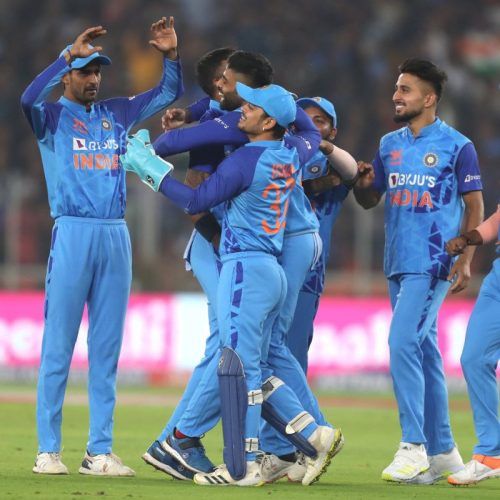 ICC Women's World Cup 2023: what will be the prize money?
View this post on Instagram
While ICC is yet to announce the official prize money for the 2023 Women's T20 Wolrd Cup, we can probably expect it to be either USD 1 million or upwards of it. This is because at the 2020 Women's T20 World Cup, the winning team was given a prize money of USD 1 million.
For further information, head to the official website of ICC.
(Hero image credit: Courtesy ICC website)
(Featured image credit: Courtesy Instagram@jemimahrodrigues)
Frequently Asked Questions (FAQs)
Question: When is the final match for ICC Women's T20 World Cup 2023?
Answer: The final match of the ICC Women's T20 World Cup 2023 is slated on 26 February 2023.
Question: What is the schedule for the upcoming Women's T20 World Cup 2023 matches?
Answer: The Women's T20 World Cup 2023 has 23 matches scheduled from 10 February to 26 February.
written by.
Sanmita Acharjee
Digital Writer, Augustman
An aspiring storyteller covering entertainment, health and lifestyle who finds poetry in life. Also a self-proclaimed photographer, Sanmita loves to observe and capture life's fleeting moments on her camera. Be it a moving car throwing light at the cherry blossoms on a sultry autumn evening or that aesthetically pleasing light hanging from a metro station's ceiling, she loves capturing it all. She is also enjoying her time as a proud member of the BTS baby ARMY.