Anubhav Sinha's directorial Bheed has finally been released in theatres and needless to say it has touched the hearts of netizens. It seems almost like a scripted tale right now but three years back, this was the reality that India and the world at large were grappling with. Bheed is the reflection of a time when the COVID-19 pandemic took the lives of millions of people, and rendered them homeless. Shot in black and white, this film tells the tragic ordeal of migrant workers in 2020. Early reviews of Bheed have already started pouring in on Twitter and Twitterati is applauding Sinha and the film's cast for such a masterpiece.
Starring Rajkummar Rao, Bhumi Pednedkar, Ashutosh Rana, Pankaj Kapur, Dia Mirza, Kritika Kamra and several other actors, Bheed is another brave attempt by Sinha highlighting the crisis faced by the country in 2020. A government-imposed lockdown, the migration of lakhs and lakhs of workers from urban to rural areas, and the challenges faced by the people overall – Bheed showcases the heart-rending reality of the pandemic. The helplessness that came with the onset of the Coronavirus pandemic is adeptly portrayed by the stellar cast of Bheed.
Bheed: A documentation of the precarious times
Bheed's trailer gave a glimpse of how people from different strata of society dealt with the onset of the COVID-19 lockdown. Police officer Surya (Rajkummar Rao), a competent and righteous cop is seen navigating through the turbulent times of COVID-19 whilst handling the caste, creed, and religious prejudices that come along with the pandemic. A rich woman (Dia Mirza) tries to cross cities' borders while sitting peacefully in her car. Meanwhile, a young woman who worked as a maid in the city risks her life to get her father home to their village. We also see an elderly security guard travelling on a bus back to his home; a journalist from a TV news channel is seen covering a ground report. Bheed is reminiscent of the tumultuous time that India struggled with almost three years back.
Bheed review on Twitter
दिल को छूती ,कटाक्ष करती एक मार्मिक फ़िल्म #BHEED 👏 @anubhavsinha @RajkummarRao @bhumipednekar @deespeak @Kritika_Kamra @ranaashutosh10 @aditya5221 #pankajkapur @AAFilmsIndia @BenarasM pic.twitter.com/eKzC596FdL

— Charanpreet Siingh (@Charanpreeet) March 24, 2023
लॉकडाउन के दौरान देश ने बहुत कुछ झेला। बहुत कुछ देखा, एक फिल्मकार के नजरिए से उस दौर में पलायन कर रहे लाखों मजदूरों की तकलीफों को @anubhavsinha ने बेहद असरदार तरीके से फिल्माया है। #RajkummarRao और #ashutoshrana जैसे कलाकारों ने #Bheed को एक दस्तावेज बना दिया है, देखिए जरूर..👍🥰 pic.twitter.com/ARD6kSKHq6

— MANISH KAUSHAL (@Immkaushal) March 24, 2023
In the darkest times faced by the nation, one man dare to make a difference. The world will watch the invisible story that was always hidden in plain sight. #Bheed in cinemas from today must watch. 😇 pic.twitter.com/YjoVZ2iYoT

— vineet (@vineet36182034) March 24, 2023
@AnubhavSinha's #Bheed is a powerful n gut wrenching representation of one of the biggest human tragedies unfolded during the unprecedented lockdown India faced. He brilliantly brings caste angle thru @RajkummarRao's character who delivers again with his superlative performance.

— Ravi Jain (@ravijain0701) March 24, 2023
खुनवा पसीना, सहरइया में भइया
कौड़ी के भाव में बिकाइल बा

भीड़ में ऐसे छिटा गइनी जैसे
बोरा से सरसों छिटाइल बा।

धुआं धुआं हो गइली आल्हड़ जवनइया
चूल्हा में जैसे घुसाइल बा

चल उड़ चल सुगना गउआं की ओर
जहाँ माटी में सोना हेराइल बा….

Please listen and cry…#Bheed https://t.co/VuGSo7idCJ

— Manish (@rmanish1) March 24, 2023
#Bheed in theatres tomorrow. This film besides being an important document of our times is dramatic and engaging with perhaps one of the best ensembles since Maqbool. @RajkummarRao is superlative in his portrayal of a conflicted 'in-charge'. @anubhavsinha is on top of his game.

— Akassh K Aggarwal (@Aggarwal_Akassh) March 23, 2023
#Bheed is definitely going to raise the right questions!! Depicting the untold stories in lockdown India.

Meanwhile let's go a trip down the memory lane guys…😌❤️
Come along🫂 : @divij_daga @acidkidrock @avii4ever @montu13713@Nrj_619 #Bheed #GroupTravel@EaseMyTrip❤️ pic.twitter.com/Fd7BXMHB0G

— Mercy Antony 🍇 (@Mercy_ness) March 23, 2023
Watched #bheed. There is a lot to love in the film. Solid performances by @RajkummarRao, PankajKapur and the cast. It's a timely reminder of the tragedy that migrants faced. The opening scene shook me to the core.

— bedika (@iambedika) March 23, 2023
Produced by Indian studio T-Series and Benaras Mediaworks, the international distribution for Bheed is being handled by Reliance Entertainment.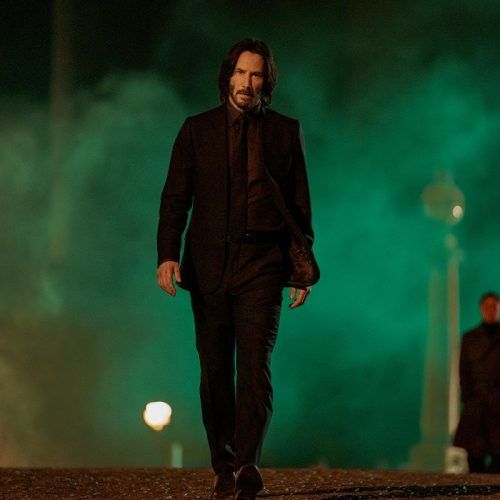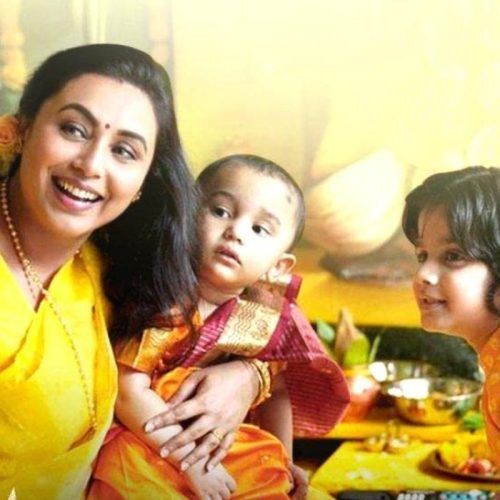 All Images: Courtesy IMDb and rajkummarrao/Instagram
This story first appeared in Lifestyle Asia India