There is a new kid on the racing block, one you might have heard of recently. While Jehan Daruvala is just 24 years old, he has already established a name for himself in the world of Formula 2 racing. Currently driving for MP Motorsport in Formula 2, besides being a reserve driver for Mahindra Racing Formula E, here is everything we know about Daruvala, including his career highlights, personal life, net worth and ambitions for Formula 1 racing.
Who is Jehan Daruvala? Born on 1st October 1998, Jehan Daruvala is a former member of the Red Bull Junior Team who first came on the racing scene in the year 2011, at the tender age of 13. In fact, it was in 2011 that he become one of three young winners of the 'One in a Billion hunt'. One year later, he won the 2012 Asia-Pacific Championship, and then in 2013, the Super 1 National Championship. Daruvala's impressive run continued as, at the 2014 Karting World Championship, he placed third.
In 2015, he raced at the Formula Renault 2.0 championships as part of Fortec Motorsport's team and even ranked fifth in the Northern European Cup. In 2016, he switched to Josef Kaufmann Racing and took a podium in his second race itself. Besides winning his first Northern European Cup, this year also saw Daruvala partaking in the Toyota Racing Series.
Racing in the Formula 3 Championship Daruvala's impressive run from 2012 to 2016 made him finally switch to the European Formula 3 Championship in 2017 after signing up with Carlin. After getting a few podiums, he finally got his first win at Norisring in Nuremberg, Germany. He finished the championship in sixth place and later also participated in the 2017 Macau Grand Prix. Unfortunately, 2018 was not a great season for Daruvala as he only secured one win and was noticed for his inconsistent points scoring.
In 2019, Daruvala participated in the inaugural FIA Formula 3 Championship for the Prema Powerteam. This time, he didn't have to wait too long for his first victory as he won his second race. He followed this win with another impressive one, thereby successfully standing out from the competition. Besides these two wins, Daruvala finished the 2019 season with seven podiums, two fastest laps and one pole position. He ended the year with an unfortunate injury that forced him to miss the 2019 Macau Grand Prix.
Jehan Daruvala's rise to Formula 2 Racing 2020 marked a significant turning point for Jehan Daruvala as he became an F2 racer. He reunited with his European Formula 3 Championship team Carlin to participate in the 2020 season. This season was not the best for Daruvala, although he did end it on a positive note. He got his first (and only) win of the season in the Sakhir Sprint Race in December. Due to his disappointing performance, Daruvala finished the championship with 72 points, in 12th place, and was unable to graduate to Formula 1.
Daruvala began 2021 on a much better note as he claimed three victories and eight podiums at the 2021 F3 Asian Championship. However, the year itself was more of a mixed bag for him. At the end of the season, he stood in seventh place in the rankings, with a total of 113 points courtesy of two wins and five podiums.
In 2022, Daruvala scored his first Formula 2 feature race win at the 2022 Monza Formula 2 round. Despite this win, he, once again, finished the season in seventh place with 126 points and an additional seven podiums.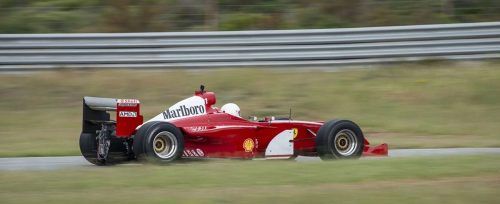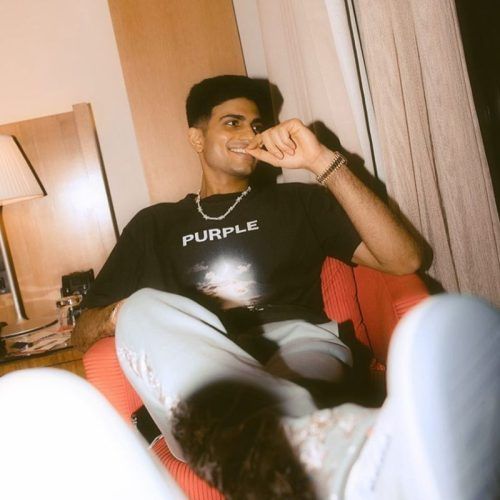 2023 and beyond: Jehan Daruvala's F1 ambitions and participating in Formula E The future seems bright for the young Daruvala, who hasn't given up on his dreams of competing in the F1 championship. He began 2023 by switching to MP Motorsport and recently in Melbourne, qualified 12th but had an unmemorable sprint race, finishing in 17th position. Nevertheless, during the feature race, Daruvala managed to rise to sixth place.
As Daruvala also wants to focus on Formula E, he is participating in the championship as a test and reserve driver for Mahindra Racing.
Jehan Daruvala's personal life and net worth Born in Mumbai in a Parsi family, Jehan did his schooling at the Bombay Scottish School. Daruvala also has an elder sister, Delna Daruwala, who is married to Anosh Patel. Jehan is currently in a relationship with Maia Shroff, who is the founder of Papaaya Swimwear.
Currently, Jehan Daruvala's net worth stands at USD 1.5 million. This includes his earnings from races, as well as brand deals and endorsements.
(Main and feature image credits: Courtesy Instagram/Jehan Daruvala)
Frequently Asked Questions (FAQs)
Question: Is Jehan Daruvala still a part of F2?
Answer: Yes, Jehan Daruvala is currently participating in the 2023 F2 season. He is also participating in Formula E as a test and reserve driver for Mahindra Racing.
Question: How long has Jehan Daruvala been in F2?
Answer: Jehan Daruvala has been competing in the Formula 2 Championship for more than three years. He first F2 race was in 2020.
Question: Will Jehan Daruvala make it to F1?
Answer: Daruvala hasn't given up on his dreams of becoming a F1 racer. Whether he is able to do so depends on his performance in the F2 championship for the 2023 season.
Question: Who is Jehan Daruvala's father?
Answer: Jehan Daruvala's father is Khurshed Daruvala, the current MD of Sterling & Wilson.
written by.
Aayaan Upadhyaya
Senior Editor - Growth, Augustman
Aayaan Upadhyaya enjoys writing about pop culture, wellness, and lifestyle. In his spare time, you can find him listening to true crime podcasts, playing RPG video games, or reading an engrossing novel. A graduate of journalism and mass communication, he is a senior editor who has previously worked with Times Internet.