On 9th April 2023, during the IPL match between Kolkata Knight Riders and Gujarat Titans, a little-known player gifted the crowd at the Narendra Modi Stadium, as well as the millions of us watching from our homes, an incredible display of batting. Rinku Singh (remember the name) entered the history books by hitting five sixes in a single over! His feat becomes even more impressive when one takes into account the circumstances – Rinku's team, the Kolkata Knight Riders, needed 29 runs to win with only six balls (the last over) remaining.
This feeling. THIS FEELING.pic.twitter.com/pGyUNYnSqt

— KolkataKnightRiders (@KKRiders) April 9, 2023
During the post-match ceremony, Singh spoke about the special victory and said: "My father struggled a lot. I come from a farmer's family. Every ball that I hit out of the ground was dedicated to the people who sacrificed so much for me."
With his incredible performance under pressure, many people have taken notice of the young player. So the question arises, who exactly is Rinku Singh? Well, we deep-dive into the career highlights, net worth and personal life of the upcoming cricketer.
Rinku Singh's net worth and salary
Rinku Singh's net worth, as of April 2023, stands at USD 700,000, according to CA Knowledge. His monthly salary is INR 5 lakhs, with his yearly salary being around INR 60 lakhs.
Rinku Singh's impressive career highlights Singh represented Uttar Pradesh at the Under-16, Under-19 and Under-23 levels. He first started playing in the IPL in 2017 when he was bought by Kings XI Punjab. For the 2018 season, he was bought by Kolkata Knight Riders for INR 80 lakhs. While he was unfortunately ruled out from the 2021 season after sustaining a knee injury, he was once again bought by KKR for the 2022 season.
The 2022 IPL season proved to be the biggest turning point in Rinku Singh's career. The cricketer scored his first Man of the Match award for scoring 42 runs in 23 balls (an impressive strike rate of 182.61) during a match against the Rajasthan Royals.
The 2023 IPL season has been even better for Rinku, given his record-breaking feat of smashing five sixes in the final over to successfully score 29 runs and win the match for his team. In doing so, Singh also helped KKR break the record of the highest successful chase in the last over in the tournament's history.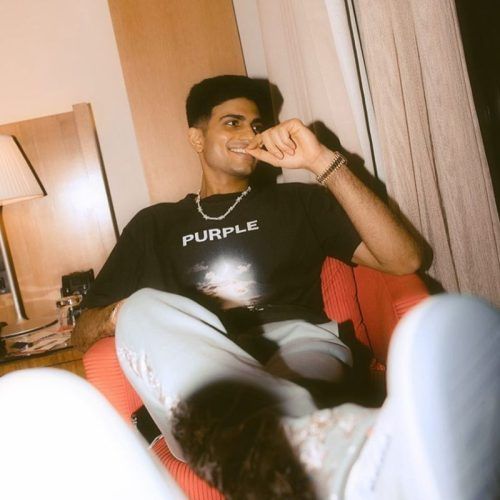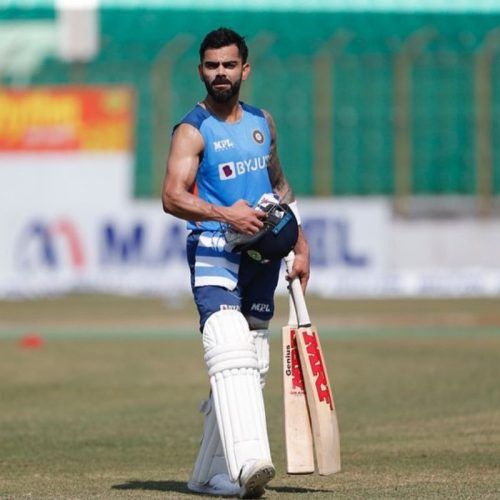 Rinku Singh's personal life
Born in Aligarh, Uttar Pradesh as the third of five children, Singh was raised in a working-class family. His father used to work at an LPG distribution centre, while his family lived in a 2-room quarter. In an interview with Indian Express, the cricketer spoke about his struggles by stating "My father used to earn some Rs 6-7 thousand monthly, as did the elder brother. My family is a bit big, and I had no option other than to focus hard on cricket. Life mein struggle bahut kiya, maybe God is repaying for those days."
Singh's financial condition was so dire that he even decided to work as a sweeper before getting into cricket. Fortunately, those days are definitely behind Singh and if his performance last week is anything to go by, we might be seeing the next big thing in Indian cricket.
(Hero and feature image credit: Courtesy Instagram/Rinku Singh
Frequently Asked Questions (FAQs)
Question: What was the price of Rinku Singh in the IPL Auction 2023?
Answer: In the IPL Auction 2023, the Kolkata Knight Riders acquired the services of Rinku Singh for INR 55 lacs.
Question: What is Rinku Singh's strike rate in IPL 2023?
Answer: Rinku Singh has scored 174 runs in five matches during the 2023 Indian Premier League. He currently has a strike rate of 162.61.
Question: Who is Rinku Singh playing for currently?
Answer: Rinku Singh is currently playing for the Kolkata Knight Riders.
written by.
Sanika Achrekar
Digital Writer, Augustman
Sanika lives for fashion and skincare. She enjoys writing about style, beauty, and lifestyle. She worked as a fashion writer for Man's World India magazine. When not writing about designers and trends, she likes to shop, travel, try new Sushi restaurants, practise pilates and rewatch her comfort shows.