With a net worth of over USD 186 billion and six companies under his name, including Tesla and SpaceX, Elon Musk is one of the richest people in the world. Musk, who is always in the headlines owing to his wealth or tweets, takes out time to read too. And during many interviews, he has shared his favourites and recommended books that have inspired him. Some of the prominent ones are by Douglas Adams and Isaac Asimov.
In fact, as per various reports, he often says, "I read books" whenever asked about how he learned to build rockets.
According to Esquire, he not only reads but devours them as shared by Jim Cantrell, entrepreneur and an aerospace consultant who worked with Musk at SpaceX. Regarding Musk's proposal on building a rocket, he said, "I looked at it and said, I'll be damned — that's why he's been borrowing all my books. He'd been borrowing all my college textbooks on rocketry and propulsion."
Musk's book choices and suggestions provide a glimpse of his intellect, an attribute that has earned him a lot of admiration. So, take a look at some of the books recommended by Elon Musk to know how he gets these innovative and creative ideas.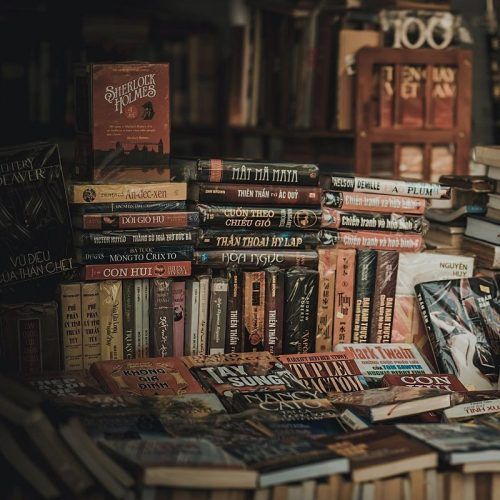 Add these books recommended by Elon Musk to your reading list
(Hero image credits: Brendan Smialowski / AFP)
(Featured Image credits: Courtesy Pexels/Koshevaya_k)
This story first appeared in Lifestyle Asia India
Frequently Asked Questions (FAQs)
Question: Which are some of the books Elon Musk recommends?
Answer: 'The Lord of the Rings', 'The Hitchhiker's Guide to the Galaxy', 'Benjamin Franklin: An American Life', 'Structures. Or, Why Things Don't Fall Down', and 'Superintelligence' are some books recommended by Musk.
Question: Which is one of the best books that inspired Elon Musk?
Answer: One of the books that has inspired Musk a lot is Benjamin Franklin's biography. He admitted this in an interview with Kevin Rose for Foundations 20.
Question: Does Elon Musk read two books a day?
Answer: Yes, Musk reads two books every day according to his brother.
written by.
Priyanshi Agrawal
Travel, lifestyle, wellness, and finance writer Priyanshi is somebody who gorges on self-help and mythology reads, follows fitness trends, and stalks some famous travellers. She has two years of experience working with travel, hospitality, and tech companies. Travelling acts as a spark in her relationship with writing.