September's largely-breezy weather has paved the way for delicious pop-ups and nostalgia-packed musical endeavours. With a side of art exhibitions that deliver food for thought in spades. Here's a look at events in India we're popping by over the next few weeks.
August flew by in a flurry of tasting tables and takeovers. September's slowing things down — with brands presenting thoughtfully-curated dinner experiences, soulful concerts, and art experiences that will leave one inspired. And for those who like options — a festival that celebrates fashion, lifestyle, food, and everything in between. Regardless of which city in India you call home — if the event line up is anything to go by, this month promises to be memorable. Here's what's cracking.
Best events to add to your social calendars for September
Bengaluru
Ramen Rush: A Street-Style Ramen Pop-Up at Bento Bento Celebrating Bangalore's ever-growing appetite for Japanese food, chef Anumitra Ghosh Dastidar of Edible Archives has lined up Ramen Rush this month. The weekend-only pop-up event will feature the most delicious, umami-packed flavours. The menu features options like Samurai Pork Ramen with a togarashi-infused broth and Yakei Chicken Ramen with sustainably-raised meat. We're eyeing the vegan Temple Ramen with five vibrant toppings — inspired by Kyoto temples and representative of Buddhist principles. " "Having tasted several different ramen during my time in Japan, I know how a good bowl of it can instantly elevate your mood and I wanted to bring that experience to the city," the chef adds. Don't miss out.
When: 9-10 September
Where: Bento Bento, Paramahansa Yogananda Road (Double Road), Indiranagar
Blend Bazaar
View this post on Instagram
Dubbed the city's 'ultimate fusion festival,' an exciting amalgamation of creators, consumers, and brands is in store this September. Blend Bazaar's second edition celebrates fashion, lifestyle, art, food, music, and everything in between — we're talking coffee brewing classes, book reading sessions, shopping spots, sunset cinema screening, mixology sessions, the works. Not to mention, artists like Seedhe Maut, Garbaz, Answer Music, and Bebetta. Each of these have their own dedicated zones. We're eyeing the Entreecourse, which comes with a one-of-a-kind luxury dining experience that features a five-course menu, complete with fine wines and champagnes.
When: 7-8 October, 11:00 am-10:00 pm
Where: Bharatiya Mall, Bhartiya City, Thanisandra Main Rd
8-Course Dinner Pop-Up, INJA X JW Marriott Bengaluru's most luxurious destination JW Marriott meets the world's most popular Indo-Japanese restaurant INJA for an elegant pop-up this month. On the menu is a culinary adventure — complete, with a carefully-curated 8-course dinner that's complemented by fine wines. Dig into delicious Lobster Rasam Chawanmushi, Bael Tart, Achar Okinimesu, Buff Tataki Puyaz Kalonji, and more. Don't miss out.
When: 15-16 September, 7:00 pm – 9:30 pm
Where: JW Marriott Hotel Bengaluru, Vittal Mallya Rd, Shanthala Nagar, Ashok Nagar
Delhi NCR
Lucky Ali Live In Concert
View this post on Instagram
One of India's most beloved Indie artists is set to raise the roof of the capital city this month. On the itinerary for Lucky Ali's much-awaited concert are nostalgic tracks like Oh Sanam and recent releases like Safarnama. This — combined with food, drinks, and an electric atmosphere — promises to be a night to remember.
When: 16 September, 5:00 pm-10:00 pm
Where: Major Dhyan Chand National Stadium, India Gate
Mumbai
Her, Here by Santosh Jain, Method Juhu Art aficionados, this solo exhibition capturing women in their most authentic and open energy will fascinate you. Each work will have you contemplating the life and laurels of the gender and see those who identify with it embrace their individuality, raw emotions, and pure strength. This applies to both, the subjects and the creator. Don't miss out.
When: 8 September – 1 October, 10:30 am – 7:00 pm
Where: Method Juhu Armaan Bungalow, 23 Hatkesh Society, NS Road #6 JVPD Juhu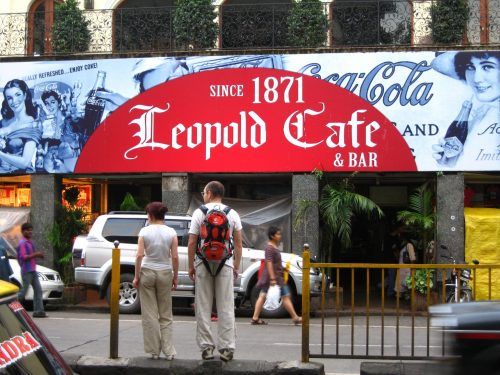 Which of these events in India are you headed to this weekend?
All images: Courtesy brands/Shutterstock
This story first appeared on Lifestyle Asia India