Nesco Event's Idol Superstars Concert on June 10th is being conceptualized by Redfox Media and is a celebration of young and rising music talent in India.
Music is the one thing that drives all of us and Nesco Events, a subsidiary of Nesco Limited, is set to host a spectacular live music concert, Idol Symphony, featuring the winners of the immensely popular Indian reality show, Indian Idol and Superstar Singer. The Idol Superstars concert is all set to bring our favourite artists to the stage for the first time in order to provide us with an unforgettable evening of music and entertainment.
A detailed insight into the upcoming Idol Superstars concert
The Idol Superstars concert will take place on June 10, 2023, at the Nesco Centre in Mumbai. With a lineup of young and talented artists, including Rishi Singh, the winner of Indian Idol Season 13, Mohammad Faiz, winner of Superstar Singer Season 2, and Senjuti Das, the Indian Idol finalist of Season 13.
It definitely is going to be a night to remember and adding to the same Kumar Razdan, vice president of Nesco Events, said "We are thrilled to bring the Idol Superstars to Mumbai, giving music lovers the opportunity to experience these incredible artists at Nesco. This concert marks the first time that these talented winners will perform live in front of an audience after winning their respective titles. We are excited to deliver an evening of exceptional music and entertainment that will stay with the audience forever. At Nesco, we're committed to establishing ourselves as a leading venue partner for live entertainment in Mumbai. Stay tuned for more exciting events coming your way." Furthermore, since the lineup includes some of the most talented people in the music industry so lending his charm to the event, Rishi Singh the winner of Indian Idol Season 13, adds "Being crowned the winner of Indian Idol Season 13 is a surreal feeling. This platform has given me the chance to showcase my talent and connect with music lovers across the nation. Performing at Nesco Centre for the Idol Symphony concert is not just a significant achievement but also a lifetime opportunity that I will cherish. I am overwhelmed with gratitude and excited for what the future holds."
Tickets for IDOL SUPERSTARS will be available for booking from 12th May on Book My Show and Nesco Centre's Nesco Hall 4, the tallest hall in Mumbai with a height of 14m, will host the event. So, gear up and gather your friends and family for this experiential event.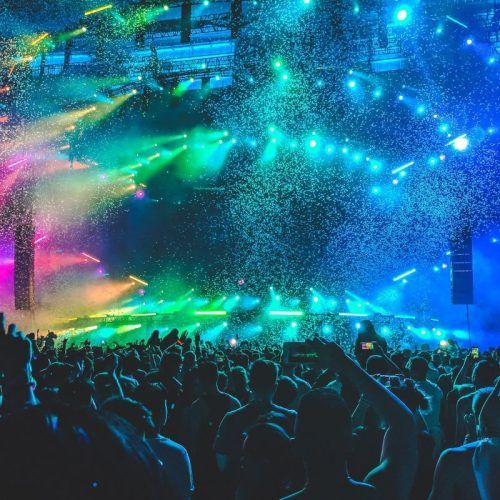 Hero Image: Courtesy Artist's Instagram
This story first appeared on Lifestyle Asia India