American business executive and the CEO of the Apple Inc joined the company in 1998. He has since then played a vital role in the company's growth and success over the years. The CEO is expected to be present in India for the launch of Apple's first retail store in the country. The new launch is another milestone achieved by Apple under the supervision of Tim Cook. This new venture will surely boost Apple's business in India, thus adding more value to the net worth of Tim Cook.
The journey to becoming the CEO of one of the biggest brands in the world was full of hard work. Tim Cook graduated from Auburn University with a degree in Industrial Engineering in 1982 and then earned an MBA from Duke University's Fuqua School of Business in 1988. After graduation, he worked at IBM for 12 years in various positions, including being the Director of North American Fulfillment.
In 1998, Cook joined Apple as Senior Vice President of Worldwide Operations. He was responsible for the company's global supply chain, sales, and service. Cook streamlined the company's supply chain and implemented a just-in-time manufacturing system, which reduced inventory costs and increased efficiency.
In 2011, Steve Jobs resigned as Apple CEO due to health issues, and Cook was named as his successor. As CEO, Cook has led the company through a period of growth and innovation. He has overseen the development of new products such as the Apple Watch, AirPods, and HomePod. Under his leadership, Apple has become the world's most valuable company, with a market capitalization of over $2 trillion. This feat has also rapidly increased the net worth of Tim Cook. Let's take a look at his earnings and assets.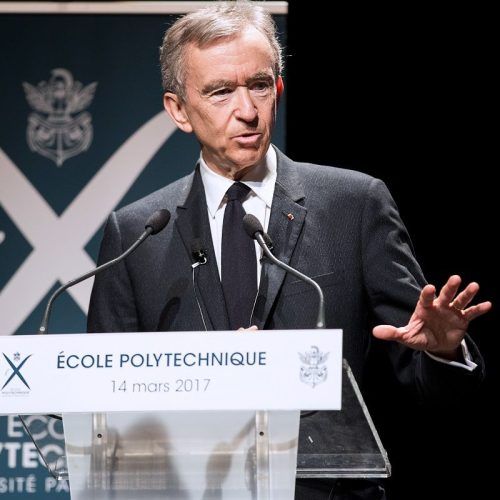 What contributes to the massive net worth of Apple CEO Tim Cook When Tim Cook took over as Apple's senior vice president of worldwide operations, his salary was US $500,000 a year. His salary raised to US $900,000 a year when he became Apple's CEO in 2011. The net worth of Tim Cook raised very quickly within a short period of time.
Tim Cook's net worth Tim Cook officially became a billionaire two years ago in 2020 by reaching a net worth of US $1.5 billion. His net worth has now increased to US $1.8 billion, according to Forbes. He also owns more than 3 million shares of Apple which is less than a 1% stake. He also has sold hundreds of millions of dollars worth of shares over the years. He earns a base salary of US $3.4 million along with an annual bonus of between US $8 million and US $12 million.
A sneak peek of his real estate Despite being one of the most successful billionaires in the world, the Apple CEO lives in a modestly subtle 2,400-square-foot home in Palo Alto, California. Cook purchased the house in 2010 after being appointed as the CEO of Apple. He spent US $1.9 million on the house. In 2018, he also bought a 10,000-square-foot home at the Madison Club (an exclusive gated community in La Quinta, California) for US $10.1 million.
Other investments and earnings Cook profits from approximately US $500,000 worth of personal security expenditures paid for by Apple. He is also mandated to fly privately for all personal and business travel. The flight costs come to around US $315,000 per year. A huge part of the grant (10 annual increments) awarded to him when he became the CEO was performance-based. He would have received these shares only if Apple out-performed 2/3 of the S&P 500. Interestingly, he managed to hit every single performance milestone. He received his ninth grant which was around 560,000 shares, in August 2020, half of which is set aside to cover an estimated tax debt at their August 2020 price per share. The 280,000 shares Tim received to post this deduction were worth US $126 million.
Apple's launch in India New Cupertino-based Apple Inc stores will be launched in India on 18 April and 20 April. These stores will provide a premium experience that all Apple loyalists are a fan of. In the last few years, the popularity of Apple products in India has increased by leaps and bounds. This has resulted in long waiting cues outside the different Apple stores in India. This will change with the new Bandra Kurla Complex (BKC) space. The BKC store at Jio World Drive Mall is reportedly 22,000 square feet, making it a perfect place to accommodate more customers.
Hero and featured image credit: Emma McIntyre / Staff/Getty Images)
This story first appeared on Lifestyle Asia Singapore