Eclipses are significant events that can powerfully impact our lives and the world around us. In astronomy, an eclipse is the obscuring of a celestial body by another. An eclipse occurs when three celestial objects become aligned. For a person on Earth, the Sun is eclipsed when the moon's shadow falls on Earth. In other words, the light of the Sun is blocked by the Moon. The first solar eclipse of 2023 will take place on 20 April. It will occur in the zodiac sign of Aries.
The 2023 solar eclipse will start at 7:04 am and end at 12:29 pm. The solar eclipse will not be directly visible in India, but some parts of southeast Asia and Australia will witness it. The hybrid eclipse will be a combination of an annular eclipse and a total solar eclipse. After this solar eclipse, one more annular solar eclipse is slated to occur this year on 14 October, alternating with two lunar eclipses on 5 May and 28 October. Solar eclipses occur on a new moon, whereas lunar ones on a full moon. Astronomically the eclipse will last for five hours and twenty-four minutes.
Some do's and don'ts to be observed during the solar eclipse 2023
Do not start any new project or auspicious work during the eclipse.
Avoid looking directly at the Sun during the eclipse as it can damage your eyesight.
Avoid eating or drinking anything during the eclipse period. Cooking should also be avoided.
Sleeping during the eclipse is also not recommended.
Avoid outdoor activities during the eclipse period.
Travel during the eclipse is not considered good.
Having a bath after the eclipse to wash off the negativity is a good idea.
Pregnant women should stay indoors and take full care.
Temples are shut because the eclipses emit certain negative energies. But it is a good idea to pray, meditate and chant indoors.
Donations are a good way to negate the ill effects of the eclipses.
Astrologically, solar eclipse is considered as a bad omen. According to Hindu mythology, the deity Rahu was beheaded after he was caught drinking Amrit (divine nectar). His severed head swallowed the sun thus causing the eclipse. In Vietnamese culture, it is believed that the eclipse was caused by a giant frog devouring the sun. In Chinese culture, it is believed that a celestial dragon lunches on the sun during an eclipse. The Chinese name for eclipse is Chih which means to eat. In Korean culture, it is believed that dogs are trying to steal the Sun. The ancient Greeks believed that solar eclipse was a sign of gods being angry and marked the beginning of destruction and disaster. Whichever culture it may be, the eclipse signifies the Sun, which is the king of our solar system, to be under distress.
Even though we know the scientific reason for the eclipse, people around the world see it as an evil omen. There is a lot of negative energy associated with the eclipse. According to some cultures, the Sun and Moon, the celestial king and queen are supposed to be fighting during an eclipse and the only way to stop them is to resolve all fights and conflicts on Earth. So, during this solar eclipse, let us resolve our differences and try to make the earth a better place. On that note let us see what this eclipse brings for all the zodiac signs.
How will April's solar eclipse affect zodiacs? Aries (March 21 to April 19)
This solar eclipse 2023 is slated to take place in the zodiac sign Aries, therefore the natives of this sun sign should take extra care of their health during this time. You may feel anxious and stressed. You need to be mindful about your expenses. Try not to overspend. Do not lend or borrow money during this time. Do not make any important decisions during this time. Try to maintain peace and calm in your relationships.
Taurus (April 20 to May 20)
Taurus natives should be mindful of their physical, mental and emotional health. You might feel underconfident and worn out. You might face some sleeplessness. Some financial losses and unnecessary expenses are foreseen. The family will be cooperative but be cautious dealing with your partner. Students are likely to benefit from this eclipse.
Gemini (May 21 to June 20)
Family and finances might cause some unwarranted stress during this solar eclipse. Your health will be fine but some elder family member will need attention. Planet Mercury will be in Aries, and the Gemini Sun sign is owned by Mercury, hence this zodiac will be directly affected. If you plan your finances well some gains are indicated. This eclipse will be good for couples wanting to have a child. The health of Gemini natives will be good provided you do not take unnecessary stress. Keep away from controversies.
Cancer (June 21 to July 22)
For Cancer natives, this eclipse might prove beneficial. Any pending property matter will be resolved in your favour. This solar eclipse affects the Cancer as the Moon, the owner of this Sun sign, is involved directly in the eclipse. Cancerians might get possibilities for promotion and increment. Avoid arguments and controversies at all costs and keep your temper and ego in control at home and also at the workplace. Students might face some disappointment.
Leo (July 23 to August 22)
Some health issues are foreseen during this solar eclipse on 20 April 2023. The owner of this zodiac is being eclipsed. Some stomach-related issues might cause discomfort. Do not overindulge your taste buds and eat healthy. Your father or some elder might go through some health-related problems. There will be peace among family members and you will enjoy with siblings and friends. For singles, there is a possibility to find your soulmate.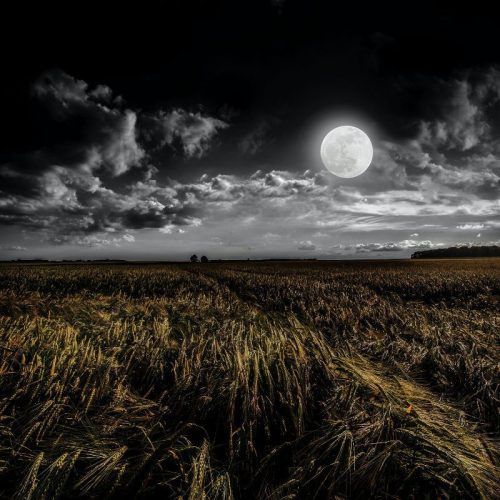 Virgo (August 23 to September 22)
As this Sun sign is also owned by the planet Mercury, which is directly under the influence of the eclipse. Your partner's health may be a cause for concern. You need to be understanding and sympathetic. Some strife in the family is also indicated. Giving donations would be a good idea during this eclipse. Students are likely to come out with flying colours.
Libra (September 23 to October 22)
You might experience gas and acid reflux, and the cause could be stress. This house is the debilitation sign of the Sun. Do not get into anything new during this eclipse. Your relationships, especially with your family, will be reasonably good and a source of pleasure. You might have some ego clashes with your partner. Be mindful of your expenses. It's not a good time for any kind of investment. It's a good time for students.
Scorpio (October 23 to November 21)
You need to be mindful of your expenses. Do not spend in haste because you will repent at leisure. Be careful before signing any document. Understand properly before committing anything. Do not lend any money as it is unlikely to come back. You might get good returns on previously made investments but do not invest during the eclipse. Your health might need attention.
Sagittarius (November 22 to December 21)
This solar eclipse might cause you stress regarding the children or youngsters in the family. Students might face concentration issues. Any problems with your colleagues will get sorted out amicably. You will strengthen the bonds of love with your partner and family. Not a very good time for students, but no need to worry as it will not last for very long.
Capricorn (December 22 to January 19)
This eclipse will be stressful for natives of this sun sign. The relationship with your partner will be rocky. Some misunderstanding with family members is also a possibility. Some obstacles and delays at work are also expected. Avoid travel as it will not be fruitful. Look after your health and stay positive.
Capricorn (December 22 to January 19)
This eclipse will be stressful for natives of this sun sign. Relationship with your partner will be rocky. Some misunderstanding with family members is also a possibility. Some obstacles and delays at work are also expected. Avoid travel as it will not be fruitful. Look after your health and stay positive.
Aquarius (January 20 to February 18)
The general health of Aquarius natives during this eclipse will be stable. Be careful with your expenses. Some new friendships might be a source of pleasure. Marriage is a possibility. If already married, work towards having good trust and bonding. Avoid arguments and squabbles with friends and keep your ego under control. Students will benefit during this eclipse.
Pisces (February 19 to March 20)
This eclipse may get Pisceans success and some sudden financial gains. However, it may also see an increase in expenses. Chances of investment in a property are good, but you need to be careful of the paperwork. Do not blindly trust anyone. This hybrid solar eclipse 2023 can cause some health issues. The health of the parents might be a cause of concern. Students need to work harder to achieve their goals.
Solar eclipses signify new beginnings and a new phase in our lives with unexpected opportunities or challenges. This is the best time to start your manifestations and goals and embrace the changes positively.
Hero and Featured Images: Courtesy Jongsun Lee/Unsplash
This story first appeared in Lifestyle Asia India