Singer and songwriter Zayn Malik is one of Britain's renowned music sensations who has also carved a niche for himself as a solo artist. The former member of the popular boy band, One Direction (also known as 1D), has had a prolific music career and several noted brand collaborations to his credit. And Zayn Malik's net worth, lavish lifestyle and expensive assets are testimony to his ever-growing fame.
Since the time One Direction released their first album Up All Night in November 2011, Malik became every teenage girl's crush, and rightfully so. Even before Harry Styles made it a raging trend, Malik had ushered the fashion of bold and eccentric tattoos. His sharp English-Pakistani features, soulful voice and unmissable charm make him the celebrity youth sensation he is.
Zayn Malik's net worth, personal life, brand endorsements and the expensive assets he owns
Net worth and earnings According to Celebrity Net Worth, Malik has a net worth of around USD 75 million, as of 22 February 2023. From music royalty and band shows to solo album launches and earnings as a major fashion influencer, Malik has paved a way for himself unlike some of his bandmates. A major source of his income comes from One Direction music royalties and album sales, including his solo albums, and brand collaborations with names like Arnette and Versace.
Early life and One Direction Born Zayn Javadd Malik to a Pakistani father Yaser Malik and an English-Irish mother Tricia Malik, he resided in Bradford, West Yorkshire, England. He was brought up in East Bowling and attended Tong High School.
Malik gained prominence after being rejected as a solo artist in 2010 on the seventh season of X Factor. Not just him but the other four boys — Harry Styles, Liam Payne, Niall Horan and Louis Tomlinson — also faced the same predicament. However, when host Simon Cowell called the five of them back to form a group, it gave rise to the generation's 'It Boy' band, One Direction.
Up All Night debuted at No. 1 on the Billboard 200 chart and topped the charts across 16 countries. By 2012, the album surpassed the sales of 4.5 million copies globally and earned over USD 5 million from the corresponding tours and concerts. This was just the first step towards global recognition for the five singers.
From 2013 to 2014, One Direction made USD 75 million in revenue. In 2015, the number touched 130 million and their unforgettable Where We Are tour in 2014, in support of their third studio album Midnight Memories (2013) scored over USD 282 million. With the group receiving such phenomenal success, Zayn Malik and the other band members emerged as teen celebrities and amassed staggering net worths.
As per a 2020 South China Morning Post report, the band had sold over 70 million records and has won over 200 awards, which include seven Brit awards and six Billboard music awards. This success of 1D has contributed immensely to Zayn Malik's net worth and assets.
Zayn Malik's solo career In 2015, Zayn Malik left One Direction to pursue his solo music career. After this, he penned his autobiography titled Zayn.
In 2016, the "Good Guy" singer announced signing up with RCA Records and released his first solo album Mind of Mine, which attained the apex position on the US Billboard 200 Chart. Besides selling a whopping 2,32,000 copies, the album topped the daily iTunes charts of over 70 countries. Additionally, the solo debut album made Malik the first British male solo artist to get a No. 1 album in countries such as the UK, the US, Australia, Canada and New Zealand (a record previously held by the acclaimed English singer George Michael).
The album's lead single "Pillowtalk" became a superhit track and catapulted Malik to No. 6 on the Billboard Artist 100 Chart. What made news, even more, was its music video that features the supermodel and his then-rumoured girlfriend Gigi Hadid. Another lead single from the album "Like I Would" topped the Billboard Dance Club Songs chart.
The same year, he collaborated with American singer-songwriter Taylor Swift for the blockbuster hit film 50 Shades of Grey's track "I Don't Wanna Live Forever." The song immediately swooned the audiences over and reportedly reached No. 2 in the US, No. 5 in the UK, and No. 1 in Sweden.
In 2016, Malik also worked with Usher and Chris Brown for a rap collaboration titled Back To Sleep.
View this post on Instagram
In December 2018, Zayn Malik gifted fans with another mind-blowing album, Icarus Falls, which features Swift and Nicki Minaj. While the opening week saw only a meagre sale of 1,730 copies in the UK, the album gained momentum when it reached the 61st spot on the Billboard 200 chart. It features the super-successful tracks "Still Got Time" and "Dusk Till Dawn." Major accolades came Malik's way in September 2020 when Icarus Falls received gold certification from RIAA, implying it had sold over 5,00,000 copies, reports Cosmopolitan.
In 2019, he also worked on the remake of Aladdin for the song "A Whole New World" for which he pocketed a hefty amount.
Later in September 2020, Zayn Malik dropped "Better," his first solo release in nearly two years and the lead single of his third studio album Nobody Is Listening. The second single "Vibez" came in January 2021, and the full album was released two weeks later. If we talk about its numbers, Nobody Is Listening reached No. 44 on the U.S. Billboard 200, No. 17 on the UK Albums Chart and garnered more than 300 million streams on Spotify.
Malik bagged several awards throughout his career as well. The MTV Video Music Award, American Music Award and Teen Choice Awards are just some of them. In 2013, Zayn Malik became the first artist to win the Billboard Music Award for New Artist of the Year twice. These massive successes and incredible albums have contributed to Zayn Malik's net worth and cemented his position as a global star.
Expensive things owned by Zayn Malik With such a staggering net worth, it comes as no surprise that Zayn Malik owns many expensive things. Although not much is known about them, here's what we know.
As per SCMP, the former band member is the proud owner of a luxurious car portfolio which includes a Porsche Cayenne, a Ferrari 458 Italia and a Bentley Continental GT which reportedly cost USD 202k.
Malik has also made a significant mark in the real estate segment. The "She Don't Love Me" singer reportedly owns a USD 5 million mansion in London which he attempted to sell in 2019. Other details about this transaction have not been reported by the media.
In 2018, the "Golden" singer bought a swanky 334 sq m penthouse in Manhattan's Soho neighbourhood for USD 10.69 million. However, Cosmopolitan says, he put it up for sale the following year for USD 10.8 million and closed the deal for USD 9.45 million in 2020.
He also owns a farm in rural Pennsylvania, where he likes to spend much of his me-time.
In 2015, Zayn Malik made his mark in the plush Bel Air area where he bought a single-story house for USD 3.1 million. Three years later, he listed it for sale for USD 3.5 million but ended the deal with USD 2.94 million.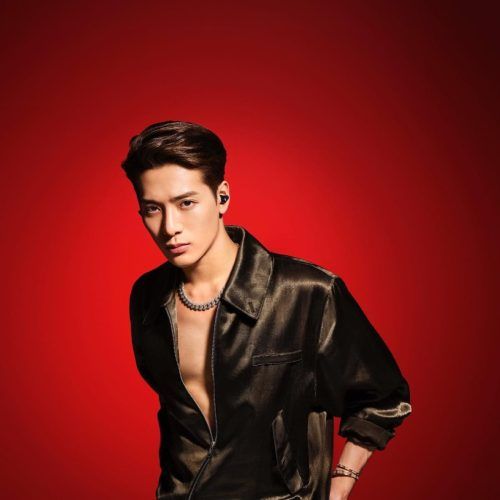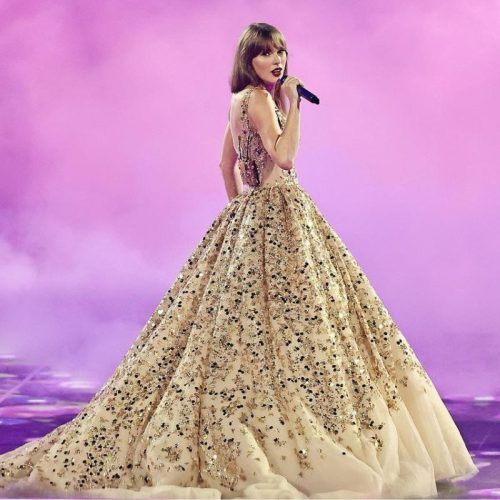 His brand endorsements Besides making a grand net worth from his music career, Zayn Malik is also known for several noted brand endorsements and collaborations.
From being the official ambassador for Arnette eyewear in 2021 to being the face of Versus Versace, the "Tightrope" singer has a long list of brand endorsements. In 2016, Malik became a part of the Versace family and launched a collaborative capsule collection called Zayn X Versus.
In 2017, Malik teamed up with luxury Italian footwear label Giuseppe Zanotti, and the following year, he created a range of stylish backpacks with The Kooples for the line Zayn by The Kooples. His Instagram also shows an image in partnership with Omega.
Buy ARNETTE X Zayn Collection An3083 Drophead Round Sunglasses
Buy ARNETTE X Zayn Collection An4293 GTO Pilot Sunglasses
Buy ARNETTE Women's X Zayn Collection An4292 Gullwing Rectangular Sunglasses
Personal life and philanthropic works
Despite 48 million followers, Zayn Malik prefers to keep a low profile on social media. However, his personal life never fails to create a buzz.
In 2010-2011, Malik dated fellow X Factor participant Geneva Lane. In 2012, he dated actress Perrie Edwards, to whom he was also reportedly engaged to.
Since 2015, Malik has been in a relationship with American supermodel Gigi Hadid. Despite a bumpy phase, the two welcomed a daughter named Khai in 2020.
The "River Road" star has been involved in philanthropic work as well. According to The Richest, he has been helping to contribute to the lives of South Asians by being the ambassador of the British Asian Trust charity group.
The Black Lives Matter movement has been close to his heart and as part of 1D, where he helped raise funds. Malik also extended help to take it further and was a part of the George Floyd Memorial Fund.
(Main image: Courtesy Angela Weiss/ AFP; Feature image: Courtesy Zayn Malik/ Instagram)
This story first appeared in Lifestyle Asia India
Frequently Asked Questions (FAQs)
Question: How rich is Zayn Mailk?
Answer: As per 'Celebrity Net Worth,' Zayn Malik has a net worth of USD 75 million.
Question: What is Zayn Malik's net worth as of 2023?
Answer: One Direction alum Zayn Malik has a net worth of USD 75 million as on 20 February 2023, as per 'Celebrity Net Worth.'
Question: How did Zayn Malik make his money?
Answer: Zayn Malik earns through his music albums and royalties. He is also a major fashion icon and earns handsomely through his brand collaborations which include Arnette, Versace and The Kooples.
written by.
Trinetra Paul
Trinetra is an ardent foodie and bibliophile who writes about films, travel, food and lifestyle. As a writer and literature student, slam poetry and storytelling are her go to jam. When not working, Trinetra is busy looking for her next place to visit or binge-watching Instagram videos for travel inspiration.