With creative courage as their hallmark, A24 movies and shows have gained a massive fan following over the years. Loved Beef? Let's see if you've watched all of these powerhouses.
As Beef made headlines recently for the raw and authentic portrayal of its subject, viewers couldn't help but notice the brilliance of the studio behind it. Established in 2012 as a small independent movie distributor, A24 has briskly transformed into one of the biggest names in pop culture with a slew of big-budget hits. As per a 2023 Bloomberg report, the studio raised USD 225 million in equity investments from investors such as Neuberger Berman and Stripes' founder Ken Fox in 2022. This placed its valuation above USD 2.5 billion.
[Hero and featured image credit: A24/Website]
Origin and history of A24
Named after the Italian Autostrada 24 (A24) motorway, which served as the setting for early neo-realist and surrealist Italian movies, the arthouse studio has become a regular in the Oscars nomination lists.
Formerly known as A24 Films, it was founded by arthouse film executives Daniel Katz, David Fenkel and John Hodges. While the company had its first theatrical release with Roman Coppola's A Glimpse Inside the Mind of Charles Swan III (2012), in May 2015, A24 ventured into television with the USA Network series Playing House.
Besides its unconventional offerings like Spring Breakers (2012), The Bling Ring (2013), The Lobster (2015), Lady Bird (2017), Midsommar (2019), Mo (2022) and Ramy: Season 3 (2022), the company also produces limited edition merchandise, books, zines, and a podcast. The most recent jewel in their crown was the multiverse-spanning family drama Everything Everywhere All At Once, their biggest box-office success with seven Oscar wins. Directed by Daniel Kwan and Daniel Schienart, the movie went on to earn USD 100 million worldwide after its release in April 2022.
With an array of interesting upcoming A24 projects, such as the Tobias Menzies-starrer You Hurt My Feelings and the Greta Lee-starrer Past Lives, in the pipeline, there's no better time to delve deeper into the studio's cinematic universe.
Best A24 movies and shows to watch right now
Lady Bird
Directed by: Greta Gerwig
Cast: Saoirse Ronan, Laurie Metcalf, Timothée Chalamet, Lucas Hedges
Release date: 10 November 2017
Rotten Tomatoes rating: 99%
Synopsis: Christine 'Lady Bird' McPherson (Saoirse Ronan) is a rebellious teenager who has a strained relationship with her mother (Laurie Metcalf). The latter is a nurse who works hard to make ends meet after her husband loses his job. As Christine's senior year draws to a close, the mother-daughter duo try to figure out ways to resolve their piled-up conflicts before she goes off to college.
Watch here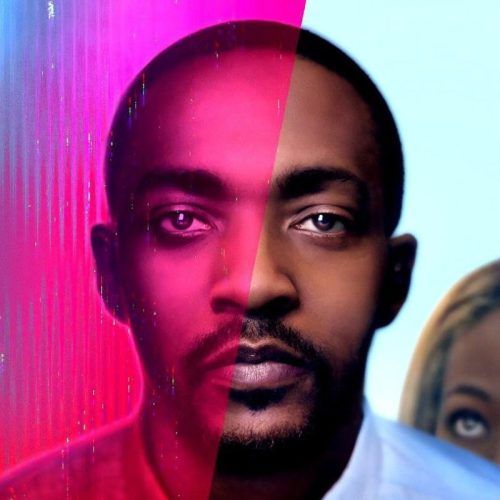 Beef
Directed by: Lee Sung Jin
Cast: Steven Yeun, Ali Wong, David Choe, Joseph Lee
Release date: 6 April 2023
Rotten Tomatoes rating: 98%
Synopsis: The story follows the lives of Danny Cho (Yeun), a struggling contractor with a chip on his shoulder, and Amy Lau (Wong), a self-made businesswoman with a troubled personal life. While Danny sometimes finds comfort in his cousin Issac (Choe), Amy is miserable in her marriage with George (Lee). Things come to a head when a road rage feud ensues between Danny and Amy. Will their extreme anger towards each other eventually lead them to self-destruction?
About the show: The Netflix dark comedy garnered around 34.08 million hours of streaming during its premiere week and bagged the third spot in the OTT giant's English TV Series Top 10 list, as per Collider.
Watch here
Moonlight
Directed by: Barry Jenkins
Cast: Ashton Sanders, Trevante Rhodes, Jharrel Jerome, André Howard, Alex R. Hibbert, Mahershala Ali
Release date: 2 September 2016
Rotten Tomatoes rating: 98%
Synopsis: The movie is a bold three-act portrait of a Black gay man who spends the majority of his adolescence and adult life in self-discovery. Growing up in an impoverished Miami neighbourhood, young Chiron barely manages to hold onto life while struggling with his sexuality. As time progresses, a teenage Chiron embarks on a journey to come to terms with his attraction towards men, paving the way for his adult self to embrace his identity.
About the movie: Moonlight is based on Tarell Alvin McCraney's unpublished semi-autobiographical play, In Moonlight Black Boys Look Blue. It became the first movie with an all-black cast and a lead gay character to win the Academy Award for Best Picture.
Watch here
Minari
Directed by: Lee Isaac Chung
Cast: Steven Yeun, Yeri Han, Alan Kim, Noel Kate Cho, Youn Yuh-jung
Release date: 12 February 2021
Rotten Tomatoes rating: 98%
Synopsis: In the early 1980s, a Korean-American family shifts to Arkansas to fulfil their American Dream. However, the arrival of their loving yet eccentric grandmother Soon Ja (Youn) jeopardises the family's attempts to adjust to their new neighbourhood. Amidst challenging circumstances, they discover the true meaning of family and the indisputable strength it holds.
About the movie: The family drama was the winner of the Grand Jury Prize at the 2020 Sundance Film Festival. In addition, Youn Yuh-jung became the first Korean actress to win an Oscar for Best Supporting Actress at the 93rd Academy Awards.
Watch here
The Farewell
Directed by: Lulu Wang
Cast: Awkwafina, Tzi Ma, Diana Lin, Zhao Shuzhen
Release date: 12 July 2019
Rotten Tomatoes rating: 97
Synopsis: When US-based Billi (Awkwafina) finds out that her beloved grandmother Nai Nai (Zhao) has been diagnosed with terminal lung cancer, she visits China with the rest of the family to spend time with her. Upon her return to their home in Changchun, she finds her family vehemently lying to Nai Nai to keep the diagnosis a secret from her. Unhappy with the deceit and ensuing chaos, Billi tries to find peace by spending more time with the elderly woman.
Watch here
Aftersun
Directed by: Charlotte Wells
Cast: Paul Mescal, Frankie Corio
Release date: 21 October 2022
Rotten Tomatoes rating: 96%
Synopsis: The movie tells the poignant tale of Sophie (Corio), who looks back on the last holiday she spent with her dad, Calum (Mescal) in Turkey 20 years ago. Apart from leaving her nostalgic, the memories make adult Sophie view her father in a whole new light.
Watch here
Amy
Directed by: Asif Kapadia
Release date: 3 July 2015
Rotten Tomatoes rating: 95%
Synopsis: This documentary musical about Grammy-winning jazz artist Amy Winehouse is full of unseen clips and unreleased tracks from her archives. The movie portrays her extensive fame and fortune, her troubled domestic life and relationships, the harm done by intrusive media, and her untimely demise due to alcohol poisoning.
About the movie: Amy became the Academy Award Winner for Best Documentary Feature in 2016.
Watch here
Everything Everywhere All At Once
Directed by: Daniel Kwan and Daniel Scheinert
Cast: Michelle Yeoh, Jamie Lee Curtis, Stephanie Hsu, Ke Huy Quan
Release date: 16 September 2022
Rotten Tomatoes rating: 94%
Synopsis: This sci-fi action film tells the tale of Evelyn Wang (Yeoh), a Chinese-American immigrant, who is struggling to pay off her bills, rescue her waning marriage to Waymond (Quan) and take care of her bitter father, Gong Gong (Hong). However, an array of events following a spat with her daughter, Joy (Hsu), makes Evelyn unravel the fabric of alternate realities. The fate of the universe hangs in balance unless Evelyn can stop the multiverses from collapsing into one another.
About the movie: The movie had seven wins at the 95th Academy Awards. Additionally, Yeoh became the first Asian-identifying woman to win Best Actress in the lead category at the Oscars.
Watch here
Room
Directed by: Lenny Abrahamson
Cast: Brie Larson, William H. Macy, Joan Allen, Jacob Tremblay
Release date: 15 September 2015
Rotten Tomatoes rating: 93%
Synopsis: Joy (Larson) has been held captive in a 10-by-10-foot room and abused by a man for seven years. She has a son, Jack (Tremblay), who believes that their small space is the only world that exists. He spends his time playing games and listening to stories until his fifth birthday when Joy decides to tell him the truth. Following that, she finds a new purpose as the two work on a plan that might just help them escape the room.
About the movie: The movie is based on the bestselling book of the same name by Canadian writer Emma Donoghue.
Ex Machina
Directed by: Alex Garland
Cast: Oscar Isaac, Domhnall Gleeson, Alicia Vikander
Release date: 21 January 2015
Rotten Tomatoes rating: 92%
Synopsis: Caleb Smith (Gleeson), a programmer, wins a contest that allows him to spend a week at the private estate of his company's CEO, Nathan Bateman (Isaac). Upon arrival, Caleb realises the contest is a hoax and he has actually been chosen to be part of a scientific experiment involving a female humanoid A.I. named Ava (Vikander).
Watch here
Euphoria
Directed by: Sam Levinson
Cast: Zendaya, Maude Apatow, Hunter Schafer, Jacob Elordi, Barbie Ferreira
Release date: 16 June 2019
Rotten Tomatoes rating: 80%
Synopsis: The show follows Ruby Rue Bennett (Zendaya), a teenager recovering from drug addiction, and her attempt at a normal life. As Rue and her classmates Jules (Schafer), Kat (Ferreira) and Nate (Elordi) navigate the highs and lows of tumultuous high-school life, each tries to figure out their true selves.
About the show: As per Variety, Euphoria is the second most-watched show in HBO's history, trailing only behind Game of Thrones. It is inspired by an Israeli series of the same name by Ron Leshna and Dafna Levin.
Watch here
The Whale
Directed by: Darren Aronofsky
Cast: Brendan Fraser, Sadie Sink, Hong Chau, Ty Simpkins
Release date: 21 December 2022
Rotten Tomatoes rating: 63%
Synopsis: Based on a 2012 play of the same name by Samuel D. Hunter, the film centres around an obese and lonely English teacher, Charlie (Fraser), who rarely leaves his room. A surprising turn of events leads Charlie to make desperate efforts to reconnect with his estranged teenage daughter, Ellie (Sink).
About the movie: After its worldwide premiere at the 79th Venice International Film Festival held in 2022, The Whale received a six-minute standing ovation from the audience. The movie also marked the first Academy Award win of Fraser's career. He took home the Oscar for Best Actor in a Leading Role at the 95th annual Academy Awards.
Watch here
This story first appeared on Lifestyle Asia Bangkok
Frequently Asked Questions (FAQs)
Question: What is A24?
Answer: A24 is an indie movie production studio. It is the name behind Oscar-winning masterpieces like 'Everything Everywhere All At Once', 'Moonlight' and more. It was founded by film executives Daniel Katz, David Fenkel and John Hodges in 2012.
Question: Why is A24 so great?
Answer: A24 is often considered great by critics and viewers alike because the production house consistently delivers incredible cinema with unconventional plots. An apt example being their 2022 movie 'X', where a group of young filmmakers set out to make an adult film in rural Texas but end up fighting for their lives after getting caught. Not to forget, their creations feature brilliantly crafted characters. From protagonist Connie Nikas fighting tooth and nail to save his younger brother in 'Good Time' (2017), to the group of teens planning a deadly party game at a remote family mansion in 'Bodies Bodies Bodies' (2022), A24 movie characters don't shy away from taking risks.
Question: Why do people like A24 so much?
Answer: The studio A24 produces films and shows across genres, including drama, comedy and horror. Their movies also appeal to a vast range of audiences because of the heart-touching concepts, unique yet relatable themes and amazing soundtracks. A film like 'Green Room' (2015) — where a punk rock band is seen struggling for survival after witnessing a murder — gives audiences a sense of thrill. Meanwhile, 'White Noise' (2022), which portrays an American family's attempts to deal with the conflicts of life, brings a sense of familiarity to the viewers.

Additionally, the uber cool soundtrack by Colin Stetson and Rob Kleiner for 'Hereditary' (2018) drew in lots of fans.
Question: What makes A24 movies different?
Answer: Since its inception in 2012, A24 studios has been taking a chance with unconventional indie projects. This is what makes the studio and its movies and shows stand apart from the rest in the industry.
written by.
Sushmita Mahanta
A PhD research scholar, Sushmita is a full-time writer and a part time poet. Notepads are Sushmita's one true love -- the unbothered victims drowned in the ink of her pen. An avid fan of K-pop and K-dramas, she mostly writes about Korean culture and entertainment. When not writing, Sushmita is dancing, reading, collecting books, learning about fashion, art, motion pictures, and appreciating BTS.