In this golden age of TV where viewers tend to finish an entire season in one sitting, some of us still prefer short, bite-sized content over a lengthy drama that relies on continuity. An anthology series is a format that appeals to both binge-watchers and casual viewers equally, and streaming giant Netflix offers a vast library of such titles.
Spending hours on the couch trying to finish an entire season of a popular K-drama over a weekend is something most of us have done at some point. But not everyone can afford that much time out of their busy schedule to dedicate to a particular show. Besides, unless you're watching the whole series within a single day (hence sacrificing your precious sleep), committing to a TV show also requires a good memory of all the backstories, characters and nitty gritty details that appeared in past episodes. Which makes it easy to get bored midway through, especially if the plot is particularly complex.
Netflix's anthology series presents a creative solution to all the above-mentioned issues. Here, each episode or season of these TV shows is created with a different narrative while maintaining the theme of the series. There's a fresh story with new characters to look forward to in every episode, so casual viewers don't need to start from the very beginning if they want to get into the show.
Need some inspiration on what to watch this week? We've put together a guide to the best anthology series available on Netflix right now. Spanning a diversity of genres including sci-fi, romance, true crime and horror, these programmes are innovative, well-scripted, and promise to leave a lasting impression.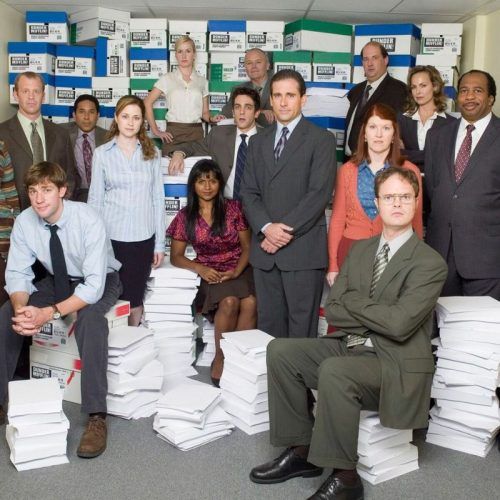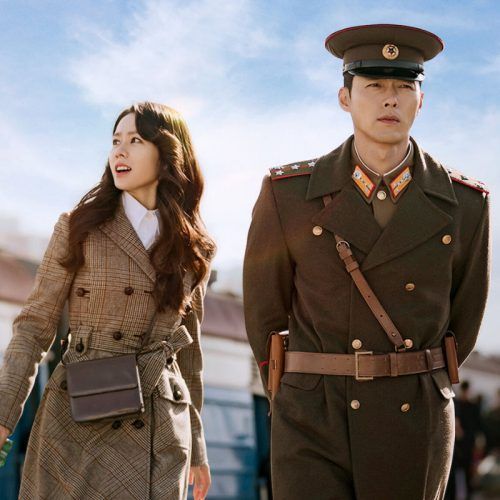 Here are the best anthology series streaming on Netflix now
Black Mirror
Created by: Charlie Brooker
Cast: Jesse Plemons, Cristin Milioti, Jimmi Simpson, Miley Cyrus, Letitia Wright
Release date: 2011-
Synopsis: This British sci-fi thriller series became a hit when it was first released in 2011. Now, with a sixth season confirmed, fans are eager to watch how the show will evolve and showcase the dystopian horror and consequences of advancing science and technology.
Each episode of Black Mirror tells a different cautionary tale of our unhealthy dependence on technology. The pessimistic tone of the series often delves into controversial, thought-provoking topics complemented with a hint of surrealism. "Shut Up and Dance," "San Junipero," "the National Anthem", "USS Callister," and "White Christmas" are some of the most popular episodes of the show.
Awards won: The critically acclaimed series has won six Emmys, including two for Outstanding TV Movie.
Love Death + Robots
Created by: Tim Miller, David Fincher, Jennifer Miller, Josh Donen
Cast: Joe Manganiello, Rosario Dawson, Seth Green, Emily O'Brien, Michael B. Jordan
Release date: 2019-
Synopsis: In an IGN interview, creators Tim Miller and David Fincher said that Love Death + Robots was originally conceptualised as a reboot of the famous 1981 science fiction film Heavy Metal. But eventually, that idea was dismissed and reimagined under the banner of Netflix.
The series features different genre storylines in one. From dark comedy and sci-fi to fantasy, there's something for everyone. The Emmy-winning animated series also features different types of directorial and animation styles from all over the world. Blending CGI with traditional hand drawing, and live-action with animation, the showcase of art techniques in the show is pretty impressive. Moreover, the variety of concepts, stories, and art makes the anthology series truly one-of-a-kind.
Awards won: The mind-bending series has bagged 2019 and 2021 Emmys for Outstanding Short Form Animated Program.
Watch 'Love Death+ Robots' Here
Guillermo Del Toro's Cabinet of Curiosities
Created by: Guillermo del Toro
Cast: Tim Blake Nelson, Sebastian Roché, Elpidia Carrillo, Rupert Grint, Charlyne Yi
Release date: 2022-
Synopsis: Love horror? Creator Guillermo del Toro tells eight terrifying tales of the supernatural that'll leave you with nightmares.
Each episode appraises a standalone story. This supernatural horror show delivers fresh and spine-tingling, chilling stories with gory details through creative costume design, incredible camera work, and practical effects. The episode "Dreams in the Witch House" featuring Rupert Grint (aka Ron Weasley from the Harry Potter film franchise) tells the story of a determined brother who tries to resurrect his dead sister. Another interesting story "The Autopsy" is a riveting mystery of a police officer and his medical examiner friend as they try to examine a dead body found in the woods. Finally, "Graveyard Rats" and "The Murmuring" are two other unmissable episodes in the series.
Watch 'Guillermo Del Toro's Cabinet Curiosities' Here
Dirty John
Created by: Alexandra Cunningham
Cast: Amanda Peet, Christian Slater, Rachel Keller, Connie Britton
Release date: 2018-
Synopsis: Dirty John is a true crime anthology series on Netflix based on a podcast of the same name. The first season tells the story of businesswoman Debra Newell (Connie Britton) and con artist John Meehan (Christian Slater) and what happens in their twisted love story. The captivating tale of manipulation, love, and betrayal will keep you hooked.
The second season features the headline-making crime story of socialite Betty Broderick (Amanda Peet). Both seasons follow a love story that ends in violence and homicide. Though fans are eager to see another 'love gone wrong' story, the streaming platform hasn't confirmed another season yet.
Awards won: Connie Britton earned a Golden Globe nomination for her role in the first season of the show.
The Sinner
Created by: Derek Simonds
Cast: Bill Pullman, Jessica Biel, Carrie Coon,
Release date: 2017-2021
Synopsis: The Sinner is a police procedural crime series where detective Harry Ambrose tries to solve the bizarre motive behind a series of murders while fighting his own demons.
Each season features a different crime with a new set of characters but the Detective (Bill Pullman) stays the same. The story of this riveting psychological thriller is based on a novel written by Petra Hammesfrahr of the same name. Trauma, hypocrisy, and child abuse are some of the complex issues the show dives deep into. Lastly, though the dark themes may be upsetting for some viewers, it's a must-watch for crime and thriller fans.
Awards won: The anthology series on Netflix was nominated for best performance by an actress in a limited series (Jessica Biel) and best-limited series at Golden Globes Awards in 2018.
Kaleidoscope
Created by: Eric Garcia
Cast: Giancarlo Esposito, Rufus Sewell, Paz Vega, Tati Gabrielle
Release date: 2023
Synopsis: Streaming platform Netflix gave their viewers an amazing new year's gift through their newest anthology series Kaleidoscope. Created by the author of Matchstick Men, the show features the story of a mastermind and his crew attempting a USD 7 billion heist.
The show managed to get an immense amount of attention because of its unique non-linear viewing experience. The series has eight full-length episodes and each episode is named after a colour which is directly connected to the main event of that chapter. In the introductory episode "Black", the narrator explains how the viewers can watch the episodes in any random order without missing anything important. Each episode takes the viewers to a different point in time starting from 24 years before the heist to six months after the main event. The heist takes place in the episode "White" which is suggested to be saved for last, for the best viewing experience. Although the show has garnered mixed reviews, its unique nature attracts viewers.
Persona
Created by: Lee Kyoung Mi, Yim Pil Sung, Jeon Go Woon and Kim Jong Kwan
Cast: Lee Ji-eun,Bae Doona,Park Hae-soo
Release date: 2019
Synopsis: Four critically acclaimed Korean directors tell four different stories of different personas all starring Lee Ji-eun aka IU. The cerebral drama deals with many complex mature themes.
The first story "Love Set" tells the story of a young girl and her insecurities when her father decides to marry another woman. The second episode "Collector" is a love story between two people with a substantial age gap and the struggles and insecurities that come with it. Thirdly, "Kiss Burn" is a lighthearted tale of a schoolgirl who tries to take revenge on her friend's father for treating them badly. And last but not least "Walking at Night" is a chapter where two lovers have a heart-to-heart talk as they take an evening stroll together which ends with a twist.
Easy
Created by: Joe Swanberg
Cast: Aubrey Plaza, Judy Greer, Jane Adams, Orlando Bloom, Dave Franco
Release date: 2016-19
Synopsis: One of the most underrated rom-coms on Netflix, Easy delves into modern relationships and their complexities. The star-studded show has a relatable and humorous narrative with a dash of earnest sincerity.
Indie filmmaker Joe Swanberg does an amazing job creating a comedy series where each episode is a standalone story, though the same actors reappear in a few episodes. Romance fans will love this contemporary romantic drama for sure.
Goedam
Created by: Zanybros and director Hong Won-ki
Cast: SEOLA,Lee Hyun-joo,Song Chae-yun
Release date: 2020
Synopsis: Those who think Korean horror dramas are only limited to zombie apocalypses, should definitely watch Goedam. The show features bite-sized short films highlighting popular urban legends such as Kongkong (the vengeful spirit of a murdered top student) and Jayuro ghost (a ghostly hitchhiker missing her eyes).
The 7-15 minute long episodes can quickly became an addiction through their captivating storytelling and spooky effects. The stories will make a lot more sense if the viewers are familiar with the classic ghost stories, myths, and folklore of South Korea, for instance. The dark and chilling miniseries is a must-watch for horror fans.
Ray
Created by: Abhishek Chaubey, Vasan Bala and Srijit Mukherji.
Cast: Manoj Bajpayee,Gajraj Rao,Kay Kay Menon, Ali Fazal
Release date: 2021
Synopsis: Ray is an Indian anthology series created by some of the most acclaimed directors in the country to celebrate the works of Oscar-winning filmmaker, author, editor, and music composer Satyajit Ray.
Each episode showcases a short story written by Mr Ray. National award winner Srijit Mukherjee directed and Kay Kay Menon starrer one-man show "Bahoorupi," tells the story of an overlooked makeup artist who feels wronged by the industry and seeks revenge by making masks his armour.
Additionally, the delightful and delicate tale "Hungama Hai Kyon Barpa" directed by Abhishek Chaubey, revolves around a singer with kleptomaniac tendencies and his encounter with one of his past victims.
Awards won: The Hindi anthology on Netflix won a Filmfare award for Best Supporting Actress: Web Original Film (Radhika Madan).
Slasher Created by: Aaron Martin
Cast: Katie McGrath, Brandon Jay McLaren, Steve Byers
Release date: 2016-2019
Synopsis: The Canadian horror series revolves around a new serial killer terrorising his victims every season. Classic slasher movie fans will love this show as it doesn't try to reinvent the category but instead amplifies its most fascinating attributes.
The Slasher series features brutal killings, thought-provoking storylines, good plots, and gory themes, followed by a 'whodunnit' murder mystery formula. Only the first three seasons of the anthology are available on Netflix, as the fourth season is currently streaming on Shudder.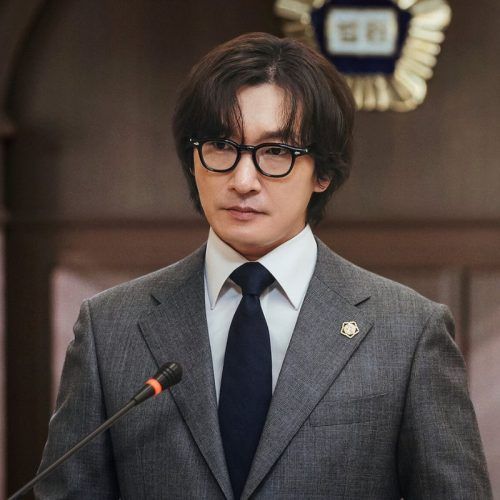 (Main image: Netflix; Featured image: IMDb)
This story first appeared on Prestige Singapore
written by.
Pallabi Bose
After graduating from Calcutta University, Pallabi started her writing career as a freelancer. "She's so pieces" is the phrase that describes her the best. Pallabi is another typical introvert who loves to hide behind written words. Music is her comfort language. Binge-watching and eating delicious foods is her favourite pastime.