Everyone loves celebrity milestones. But, what most of us absolutely obsess over, are celebrity marriage announcements that pop up while scrolling social media. Of course, being mindful is necessary and no one should feel entitled to pry on their relationship statuses. However, it's always heartwarming to know that your favourite star has found their 'perfect match'. And, if you are one of those who actively look out for Korean celebrity couples coming up with their hashtag married posts, then you will be happy to know that the last few years had a succession of K-drama actors exchanging vows.
After all, romance isn't just limited to their fiction, it's very much blooming in reality too.
From Two Weeks (2013) famed Park Ha-sun, Heirs (2013) famed Park Shin-hye to the very recent Crash Landing On You (2019) famed Hyun Bin, numerous K-drama actors pledged their love for their partners and finally sealed the deal with rings, bouquets and vows. Be it a secret and private marriage ceremony or a themed extravaganza, each of their 'I dos' turned out special.
And for an up-close peek, we have rounded up actors in Korea who have now entered the blissful stage of togetherness with their better halves.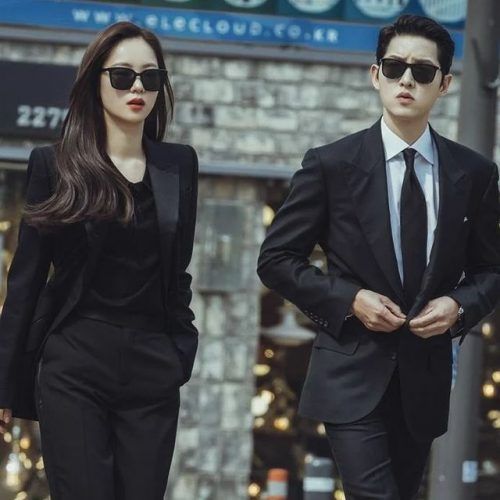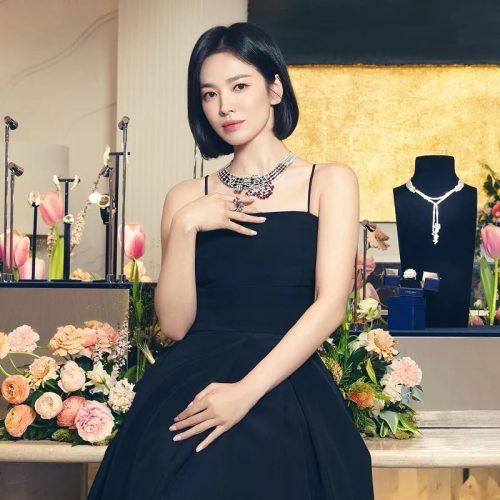 Here are some of the most popular K-drama actors who are now happily married
(Main image: Courtesy min_namkoong/Instagram; Featured image: Courtesy vast.ent/Instagram)
This story first appeared on Lifestyle Asia India
Jump To / Table of Contents
01
Hyun Bin and Son Ye-jin The 'BinJin' romance has been creating commotion ever since Crash Landing On You (2019) was released. Actors Hyun Bin and Son Ye-jin's journey from colleagues to partners to parents of a handsome baby boy is nothing short of a K-drama.
The real-life sweethearts who played star-crossed lovers in CLOY, got married on 31 March 2022 in Seoul, South Korea. Their agencies Vast Entertainment and MSteam Entertainment made the news public by uploading Hyun Bin and Son's official wedding pictures on Instagram. However, the good news didn't just end with their marriage. On 27 November of the same year, Son's agency MSteam Entertainment announced that the couple had welcomed their first newborn, a healthy baby boy.
(Image: Courtesy vast.ent_Instagram) Popular South Korean actor Baek Ki Bum married former Nine Muses' singer Keumjo in September 2022. Baek didn't make any public posts about his wedding but Keumjo shared a heartfelt note about her love for the actor on 28 May 2022. A loose translation of her Instagram post reads, "I have met someone I love and promised to spend my entire life with him, and we are planning to hold a wedding in September. The person I'm going to marry is Cho Sungjae, but there are more people who know him as actor Baek Ki Bum."
(Image: Courtesy keoumjo_1217/Instagram)
03
Park Ha-sun and Ryu Soo-young K-drama actors Park Ha-sun and Ryu Soo-young met on the set of the popular 2013 drama Two Weeks and began dating in 2014. The gorgeous pair got married in 2017 and are now proud parents of a beautiful daughter.
Ha-sun and Ryu Soo-young also have quite an interesting proposal anecdote. On an episode of Happy Together, Soo-young shared the details of how he proposed to Ha-sun. The couple was actually on a swing set at a park, with him preparing to pop the question with a ring. But the actor got nervous and ended up waiting for everyone to leave to finally ask her to marry him.
(Image: Courtesy suyoung_ryu/Instagram) Best known for his roles in K-dramas including Secret Love (2013) and Kill Me, Heal Me (2015), actor Ji Sung exchanged vows with the love of his life, Lee Bo-young, in 2013. Ji Sung and Lee first met in 2004 while filming for their hit K-drama Save the Last Dance for Me (2004). Currently, the couple is parents to two children, Kwak Ji-yoo and Kwak Woo-sung. And even if their marriage isn't as new as a few other K-drama actors, Ji Sung still makes sure to woo his wife with fancy gifts and romantic gestures.
(Image: Courtesy Justin_jisung/Instagram) South Korean actor Gong Hyo-jin's marriage to popular Singer-songwriter Kevin Oh came as a pleasant surprise for all the K-drama fans. The couple exchanged vows in a beautiful resort in New York on 11 October 2022 in the presence of family.
Hyo-jin, who is popular for her pivotal role in the series Sang Doo, Let's Go To School! (2003), announced the news of her getting hitched to Kevin by sharing several pictures from her special day on Instagram with the caption, "J U S T M A RR I E D."
(Image: Courtesy rovvxhyo_Instagram) On 7 October 2022, South Korean actor Namkoong Min and model Jin Ah Reum got married after a seven-year relationship. The couple first met during the 2015 film Light My Fire. A few days after the wedding, both Namkoong and Jin Ah Reum shared dreamy pictures from their marriage ceremony on Instagram.
(Image: Courtesy Laciel official/Instagram)
07
Park Shin-hye and Choi Tae-joon Park Shin-hye and Choi Tae-joon, one of the most popular K-drama couples, exchanged vows in a private ceremony in Gangdong-gu, Seoul on 22 January 2022. The couple's agency, Salt Entertainment, shared the news of their marriage on Instagram by uploading gorgeous pictures from their marriage.
The two actors, who had been dating since 2017, made their wedding quite extravagant. Numerous important personalities from the South Korean entertainment industry attended the couple's wedding, along with Park Shin-hye's Heirs co-star Lee Min-ho.
(Image: Courtesy ssinz7/Instagram) "December 10, 2022…I will cherish this happiness forever," actor-singer Park Ji-yeon said while captioning a series of pictures from her wedding on Instagram.
Also a member of the K-pop group T-ara, Ji-yeon has of late been the talk of the town, given her recent marriage to professional baseball player Hwang Jae-gyun. The golden couple made sure to have a private wedding ceremony. However, its highlight was Ji-yeon's close friend IU singing the celebratory song for newlyweds.
(Image: Courtesy jiyeon2/Instagram) On 28 November, Ko Sung-hee's agency MSteam Entertainment announced that the actor has successfully tied the knot to her non-celebrity fiance in a private wedding. Keeping her partner in consideration, the agency abstained from sharing details about the K-drama actor's wedding other than the date, which was 20 November 2022.
(Image: Courtesy krnangel621/Instagram) The Welcome to Waikiki (2018) star's marriage with her non-celebrity boyfriend was a private affair attended by their parents and other family members. Go Won-hee celebrated her special day on 7 October 2022, at Hotel Shilla in Seoul.
The actor posted several photos from the wedding ceremony and thanked everyone for their wishes via an Instagram post. "As the time we spend together gets shorter, we realise that we are lovers of each other…. I would like to thank everyone who congratulated and blessed us to fulfil each other's shortcomings and become a whole family," reads a loosely translated text of her beautiful caption.
(Image: Courtesy go_wonhee/Instagram)
11
Choi Won-young and Shim Yi-young This gorgeous pair met while working on the 2013 Korean drama A Hundred Year's Inheritance. The on-screen romance turned into an off-screen fairytale and Won-young and Shim Yi-young got married on 28 February 2014 at Walkerhill Hotel in Seoul.
(Image: Courtesy choiwonyoung76/Instagram; Courtesy simyiyoung_/Instagram)
12
Cha Ye-ryun and Joo Sang-wook Cha Ye-ryun got married to fellow Korean actor Joo Sang-wook in May 2017. The pair first met as colleagues on the sets of the drama Glamorous Temptation (2015). Their journey from tying the knot to now raising their baby daughter, Joo In Ah, is totally wholesome.
Ye-ryun is often seen appreciating her marriage on public platforms. According to a Soompi update, the actor had appeared as a special MC in an episode of SBS's My Ugly Duckling and affectionately praised her husband as, "He's the same now as when we were dating."
(Image: Courtesy Chayeryun/Instagram)
13
Park Si-eun and Jin Tae-hyun The actors first met during a 2010 drama called Pure Pumpkin Flower. After a five-year relationship, the pair tied the knot in 2015.
After marriage, things were turning out great for both Park Si-eun and Jin Tae-hyun, until they lost their baby due to a miscarriage on 16 August 2022. However, the golden couple healed together and went ahead to adopt a beautiful daughter.
 (Image: Courtesy taihyun_zin/Instagram)
written by.
Sushmita Mahanta
A PhD research scholar, Sushmita is a full-time writer and a part time poet. Notepads are Sushmita's one true love -- the unbothered victims drowned in the ink of her pen. An avid fan of K-pop and K-dramas, she mostly writes about Korean culture and entertainment. When not writing, Sushmita is dancing, reading, collecting books, learning about fashion, art, motion pictures, and appreciating BTS.