When he isn't leaving fans 'breathless' with his on-stage performances, Lee Dong-min is known to work his magic on set. In fact, the model and singer has several popular titles to his name. Whether you're a seasoned fan or just need a new show to add to your watch list, here's a look at Cha Eun-woo's best dramas.
Lee Dong-min – who goes by Cha Eun-woo professionally, has carved a space for himself in the world of Korean dramas with a long list of hits. The Hallyu star, who's often called the 'face genius,' for his jaw-dropping good looks – first made it to the headlines as a member of the all-boy K-pop group ASTRO, in which he occupies the visual and vocalist positions. Soon enough, the versatile star was found holding his own with the who's who of the entertainment industry – hosting events, endorsing brands, and starring in variety shows. Naturally, he also dipped his toes into acting, discovering it to be quite the fruitful endeavour. If you've yet to be acquainted with this aspect of his career or need a new binge-worthy option for your weekly streaming sessions – here's a look at a few titles on our radar.
Check our complete guide to K-dramas to watch!
The best K-dramas starring Cha Eun-woo to stream this week
Rookie Historian Goo Hae-Ryung
Directed by: Kang Il-soo, Han Hyun-hee
Cast: Shin Se-kyung, Cha Eun-woo
Episodes: 20
Release date: July 17, 2019
Synopsis: Aspiring royal historian Goo Hae Ryung (played by Shin Se Kyung) strives for social equality and is quite opinionated. Prince Dowon meanwhile (played by Cha Eun-woo) goes by Yi Rim and secretly works as a romance novelist, unwilling to involve himself in political matters. He leads a lonely existence until he meets Hae Ryung.
Cha Eun-woo's first historical drama won the hearts of fans for its riveting storyline and incredible performances by the cast. It also won him MBC's Excellence Award for an Actor in 2019.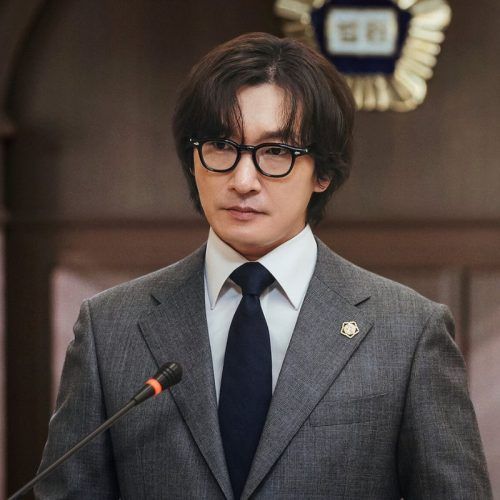 My Romantic Some Recipe
Directed by: Son Min-Goo
Cast: Cha Eun-woo, Joo Da-young
Episodes: 6
Release date: Nov 14, 2016
Synopsis: 21-year-old Mi Nyeo is a college student who has little dating experience. She has a massive crush on a person whom she sees often at a café. One drunken night, she snags a photo of her favourite K-pop idol Cha Eun-woo who magically comes to life the next day. He helps her charm the crush while teaching her how to cook, ride a bicycle, and look after herself.
This is one of Cha Eun-woo's first K-dramas. There's an innocence to the actor's screen presence that's quite endearing.
True Beauty
Directed by: Kim Sang-Hyeop
Cast: Moon Ga-young, Cha Eun-woo, Hwang In-youp, Park Yoo-na
Episodes: 16
Release date: December 9, 2020
Synopsis: Insecure about her appearance, high school student Lim Ju-Kyung (played by Moon Ga-young) works on her make-up skills, enhancing her beauty and earning a reputation for being 'naturally' beautiful in the process. As she navigates her life and dreams of being a cosmetologist, she befriends Lee Su-Ho (played by Cha Eun-woo) who's known for his good looks, top grades, and general stand-offish demeanour as well as Han Seo-Jun (played by Hwang In-Youp) who's just as good looking with a tough exterior and soft emotional disposition.
This adaptation of a webtoon made Cha Eun-woo a household name, almost overnight, with fans dubbing him the ideal romantic lead.
My ID Is Gangnam Beauty
Directed by: Choi Sung-Bum
Cast: Im Soo-hyang, Cha Eun-woo, Jo Woo-ri, Kwak Dong-yeon
Episodes: 16
Release date: July 27, 2018
Synopsis: Kang Mi-Rae (played by Im Soo-Hyang) undergoes cosmetic surgery to get a fresh start after being bullied for her looks her entire life. In college, she meets Do Kyung Suk (played by Cha Eun-woo) who went to the same middle school and is attracted to her. He sees people for who they are and is quite stand-offish with most. However, when things go awry and Mi Rae starts being ridiculed for going under the knife with phrases like "Gangnam plastic surgery monster," he stands up for her. Over time, they fall in love and she builds her self esteem from the ground up.
This drama marked Cha Eun-woo's debut as a male lead, earning him a spot in the A-list of Korean actors.
Top Management
Directed by: Yoon Sung-Ho
Cast: Seo Eun-soo, Ahn Hyo-seop, Cha Eun-woo, Jung Yoo-ahn, Bang Jae-min
Episodes: 16
Release date: October 31, 2018
Synopsis: Eun-Sung (played by Seo Eun Soo) is a former idol trainee who has the unusual ability to foresee the future. She starts a new job as a manager at an entertainment agency, using this power to see if the struggling group S.O.U.L would make it in the industry. A member of this group? Yeon Woo (played by Cha Eun-woo) who goes through a range of ups and downs while trying to succeed.
Cha Eun-woo's portrayal of an idol is quite convincing, considering his own struggles might have been quite similar.
Island
Directed by: Bae Jong
Cast: Kim Nam-gil, Lee Da-hee, Cha Eun-woo, Sung Joon
Episodes: 12
Release date: December 30, 2022
Synopsis: An adaptation of the eponymous webtoon by Yoo In Wan and Yang Kyung Il, this adventure drama is set in Jeju Island. The story goes that monsters of the region have long been looking for ways to get rid of the human world. They target an heiress turned high school teacher named Won Mi Ho (played by Lee Da Hee) who's exiled to the region by her father for being too arrogant. The only person who can save her? Van (played by Kim Nam Gil) who's been hunting creatures since he was a child and needs a woman to put an end to his cursed life. The two work with John (played by Cha Eun-woo) a Catholic priest raised in Italy who seeks to maintain life and purify evil.
This K-drama truly solidified Cha Eun-woo's reputation as the king of webtoon remakes.
Which of these Cha Eun-woo dramas are you watching next?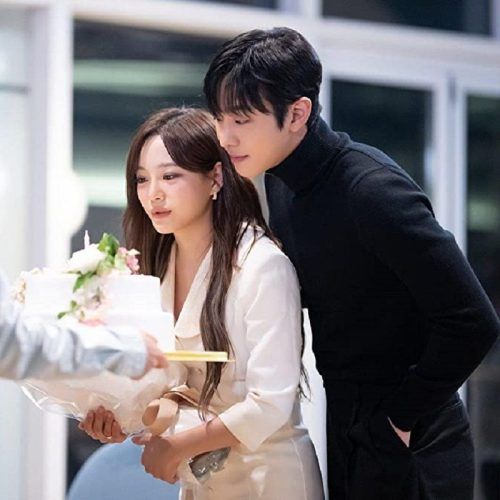 All images: Courtesy IMDb
This story first appeared on Lifestyle Asia India