With shows like Stranger Things, Money Heist and outstanding Korean dramas such as Squid Game and All of Us Are Dead, Netflix has been shaping content consumption for the global audience like no other. The OTT platform generates so much content every week that it has created a pool of the most-watched Netflix shows of all time, garnering over a hundred million hours of viewership.
The massive number of TV shows on the streaming platform encompasses various genres, such as sci-fi, rom-com, crime thriller and documentary, and languages, including English, Korean, Spanish and Japanese. Thus, viewers from various parts of the world with varied interests contribute to amassing high viewing hours.
Netflix shares the data on the number of hours watched, quantifying this global appeal. But this wasn't always the case. Previously, Netflix remained tight-lipped about show stats. Rising feedback and critics' comments compelled it to release a list of high-achieving shows. Since November 2021, the OTT behemoth has been revealing a weekly list of 40 titles that have achieved big viewership numbers across film and TV. Four lists of 10 titles, each providing data about the most-watched English-language shows, foreign-language shows, English-language movies and foreign-language movies, are shared.
It uses the metric data of the total number of hours watched in the first 28 days of the title's release to determine how popular a show is. The calculations take each season of a show to be a separate entity. Hence, don't be alarmed if you see Stranger Things season 4 and 3 on the same list.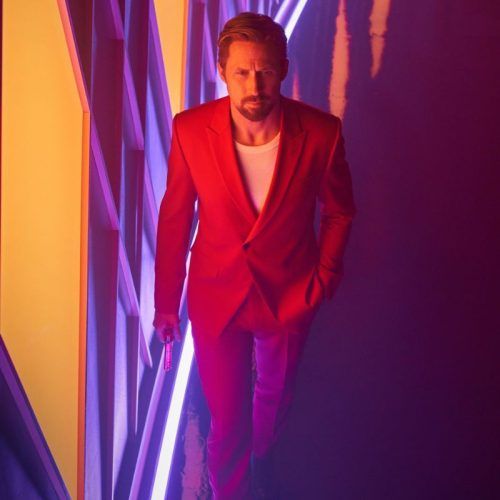 Here are Netflix's most-watched shows of all time
Jump To / Table of Contents
(Hero image: Courtesy Stranger Things/ © 8FLiX/ IMDb; Feature image: Courtesy Squid Game/ Photo by Noh Juhan | Netflix/Netflix/ IMDb)
This story first appeared on Lifestyle Asia India
Frequently Asked Questions (FAQs)
Question: What is the #1 show on Netflix?
Answer: 'Squid Game' is the most-watched show on Netflix with 1,650,450,000 viewing hours.
Question: What are the top 10 Netflix shows in India?
Answer: The top 10 Netflix shows in India between 15 and 21 May 2023 include, 'XO, Kitty', 'Queen Charlotte: A Bridgerton Story: Series', 'Black Knight', 'Wednesday', 'Rana Naidu', 'Dr Cha', 'The Night Agent', 'True Beauty', 'All of Us Are Dead' and 'The Good Bad Mother.' Other top Indian shows on Netflix include 'Stories By Rabindranath Tagore', 'Delhi Crime', 'She' and 'Kota Factory.'
Question: What are the top 10 web series on Netflix?
Answer: The top 10 most-watched series on Netflix are 'Squid Game,' 'Stranger Things' (seasons 3 and 4), Money Heist (parts 4 and 5), 'DAHMER — Monster: The Jeffrey Dahmer Story', 'Wednesday', 'Bridgerton' (seasons 1 and 2), 'The Night Agent' (season 1), 'Lucifer', 'All of Us Are Dead' and 'The Witcher'.
written by.
Trinetra Paul
Trinetra is an ardent foodie and bibliophile who writes about films, travel, food and lifestyle. As a writer and literature student, slam poetry and storytelling are her go to jam. When not working, Trinetra is busy looking for her next place to visit or binge-watching Instagram videos for travel inspiration.