Netflix has decided to axe Bling Empire and its New York spin-off, the popular reality shows centred on the lives of rich Asian Americans.
Deadline reports that as per Netflix's call, there will no Season 4 of the original show or the second season of its spin-off Bling Empire: New York.
The report does not mention the reason behind the cancellation. It also does not say whether or not Netflix's decision also includes the fate of Dubai Bling, which is part of the Bling Empire franchise.
More about Bling Empire and its spin-off
Real-life millionaire Asian Americans as cast members Netflix described Bling Empire as the real-life Crazy Rich Asians, the hit 2018 movie starring Constance Wu, Henry Golding and Michelle Yeoh among others.
The original show was about rich Asian American socialites living in Los Angeles, their lifestyles, careers and relationships.
Among the main cast of the show, most of whom are multi-millionaires, were Anna Shay, Christine Chiu, Gabriel Chiu, Jaime Xie, Kane Lim, Kelly Mi Li, Kevin Kreider, Kim Lee, and Mimi Morris.
Billionaire Dorothy Wang, who was part of the original show, then relocated to New York City for the spin-off Bling Empire: New York. The spin-off show's stars included Blake Abbie, Tina Leung, Lynn Ban, Richard Chang, Nam Laks, Deborah Hung and others.
The first season of the main series premiered in January 2021 and the second season dropped in May 2022. The third season, which is now the final, released in October 2022. The spin-off was released in January 2023. It has had only one season.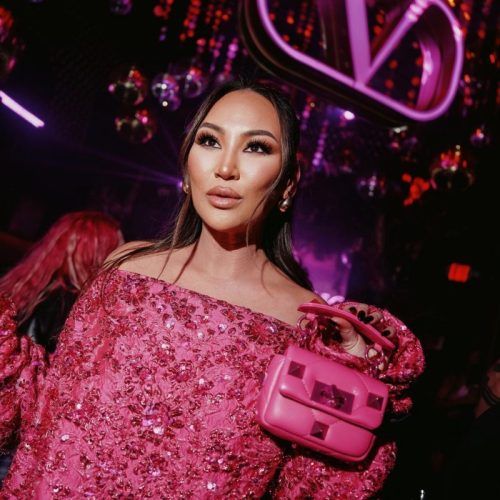 Other shows recently cancelled by Netflix
Several other Netflix shows have been cancelled in recent months. Among these are On My Block spin-off Freeridge, drama Sex/Life, animated comedy Inside Job and the mystery drama 1899.
In March, Netflix confirmed that season 5 of the hit thriller series You, which is set for streaming in 2024, will be its last.
(Main and Featured images: Netflix – © 2021 Netflix, Inc./IMDb)
This story first appeared on Prestige Online Singapore
written by.
Manas Sen Gupta
Manas enjoys reading detective fiction and writing about anything that interests him. When not doing either of the two, he checks Instagram for the latest posts by travellers. Winter is his favourite season and he can happily eat a bowl of noodles any time of the day.