The legacy of The Office is nothing less than iconic. This workplace mockumentary, gracing our screens for a good eight years from 2005 to 2013, is undoubtedly the 'OG' of TV comedies. Its relatable characters and timeless humour have earned it a dedicated fan following. In fact, even now in 2023, people won't hesitate from binge-watching the iconic show overnight, were they to stumble upon it. Now, after lots of speculation about a reboot, it seems like The Office is finally gearing up for a big return.
The buzz around this revival coincides with a breakthrough in the five-month-long writers' strike in Hollywood. For the uninitiated, the storyline of The Office revolves around the quirky employees of a fictional paper and stationery company in Scranton, Pennsylvania.
View this post on Instagram
The original showrunner, Greg Daniels, is set to spearhead the revival. As per an exclusive report by Matthew Belloni and Jonathan Handel for Puck News, Greg Daniels is all set to breathe new life into the show. They wrote, "Greg Daniels is set to do a reboot of The Office, for instance. Disney's Dana Walden will finally be able to announce the return of her BFF Ryan Murphy from Netflix. A ton of high-profile movie scripts will come in. The industry will chug back to normal."
'The Office' reboot: What do we know so far? News of this reboot isn't exactly a bolt from the blue, as both cast members and NBC executives have dropped hints before. Expectations regarding the reboot range from optimistic to cautious, depending on who you ask. Greg Daniels himself is among the optimists who have hinted about a possible reboot in the past but perhaps not with the same characters.
In a Collider interview from 2022, Daniels hinted at a fresh approach, expressing uncertainty about reviving the same beloved characters. "I can't tell whether fans would want more of it, and when I say more of it, I don't think it would be the same characters." the showrunner was quoted as saying, adding, "I think it would just be sort of like an extension of the universe, you know what I mean, like the way [The] Mandalorian is like an extension of Star Wars. But I don't know if that would be something people would want or not, it's hard to tell."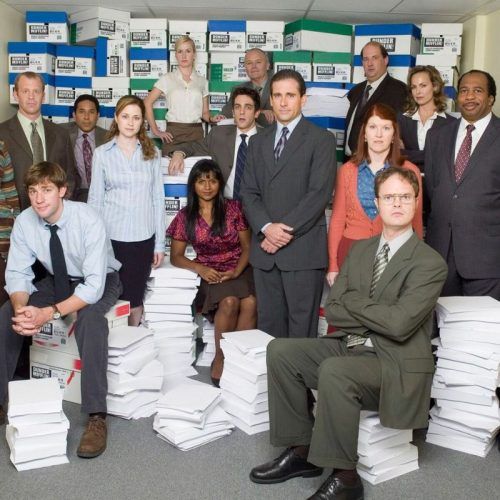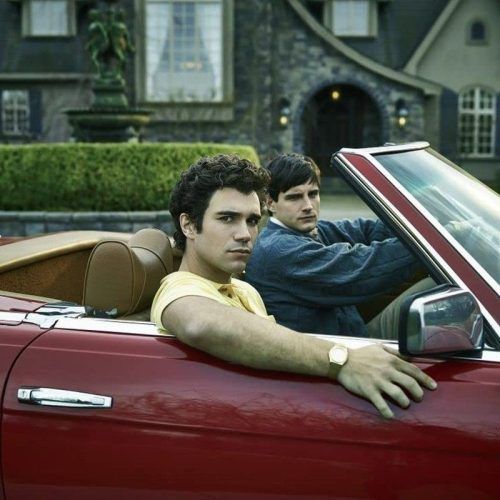 Will the iconic cast of 'The Office' return in the reboot? The Office boasts an iconic lineup of characters that have left an indelible mark on TV history. At the helm is the socially awkward yet endearing regional manager, Steve Carell's Michael Scott. The ensemble cast also features Rainn Wilson, John Krasinski, Jenna Fischer, Mindy Kaling, Craig Robinson, B.J. Novak, Creed Bratton, Angela Kinsey, Oscar Nunez, Ellie Kemper and Ed Helms. Notably, both Krasinski and Kaling have expressed a keen interest in revisiting their beloved roles, adding further excitement to the news of the reboot.
As for the form The Office reboot will take, it remains a secret. Will it reunite the original cast members or venture into uncharted comic territory? Only time will unveil this mystery.
Meanwhile, fans can indulge in a dose of The Office nostalgia by streaming it on Amazon Prime. You can also effortlessly binge-watch all nine seasons of this iconic series on Peacock which is NBC's streaming service.
Frequently Asked Questions (FAQs)
– Why is the show The Office so popular?
The Office's popularity stems from its relatable characters, clever humour and its ability to capture the quirks of everyday office life, making it universally appealing.
– Is the US or UK version better?
A preference between the US and UK versions of The Office is subjective. The US version is known for its longer run and broader appeal, while the UK version is praised for its concise, dry humour.
– What is the Indian version of The Office?
The Indian version of The Office is a comedy series adapted from the UK and US versions, set in a paper company's Indian branch. It offers a unique take on Indian corporate culture imbued with tons of Punjabi jokes. It depicts a 9 to 5 scenario where the boss, Jagdeep Chaddha (played by Mukul Chadda), desperately tries and fails to keep his employees' morale high.
– Where can I watch the UK Office in India?
You can watch the UK version of The Office in India on streaming platforms like HBO Max, Netflix and Amazon Prime Video, depending on their current availability.
(Header and feature image courtesy: Credits: IMDb/The Office)
written by.
Kratagya Rathore
Senior Digital Writer, Growth, Augustman
Kratagya Rathore could possibly be your passport into the world of style, grooming, skincare, and mindful living. Fashion is as imperative to him as his daily 10,000 steps count. He is a raconteur, almost living his life in a musical; A social firefly who is also fluent in silence. A journalism grad, Kratagya has previously worked for Times Internet and The Times of India.