Ke Huy Quan has been on an award-winning spree for his brilliant performance as Waymond Wang in Everything Everywhere All at Once (2022). His success has made everyone in Hollywood take note of the talented actor who was always amid them for decades, but they just couldn't spot him. And now, owing to the film, everyone is eager to know more about Ke Huy Quan and other interesting things about his life.
Directed by Daniel Kwan and Daniel Scheinert, who are collectively known as the Daniels, Everything Everywhere All at Once is about a middle-aged Chinese American immigrant named Evelyn Quan Wang who goes on an epic adventure to save the multiverse from annihilation.
Evelyn's character is played by Michelle Yeoh, who is herself burning the awards circuit with one major win after another for her performance. Among the other stars in the film are Stephanie Hsu, James Hong and Jamie Lee Curtis.
What makes Quan stand out from the rest is the fact that while others have always been well-known, he was virtually forgotten by Hollywood.
The phenomenal comeback of Ke Huy Quan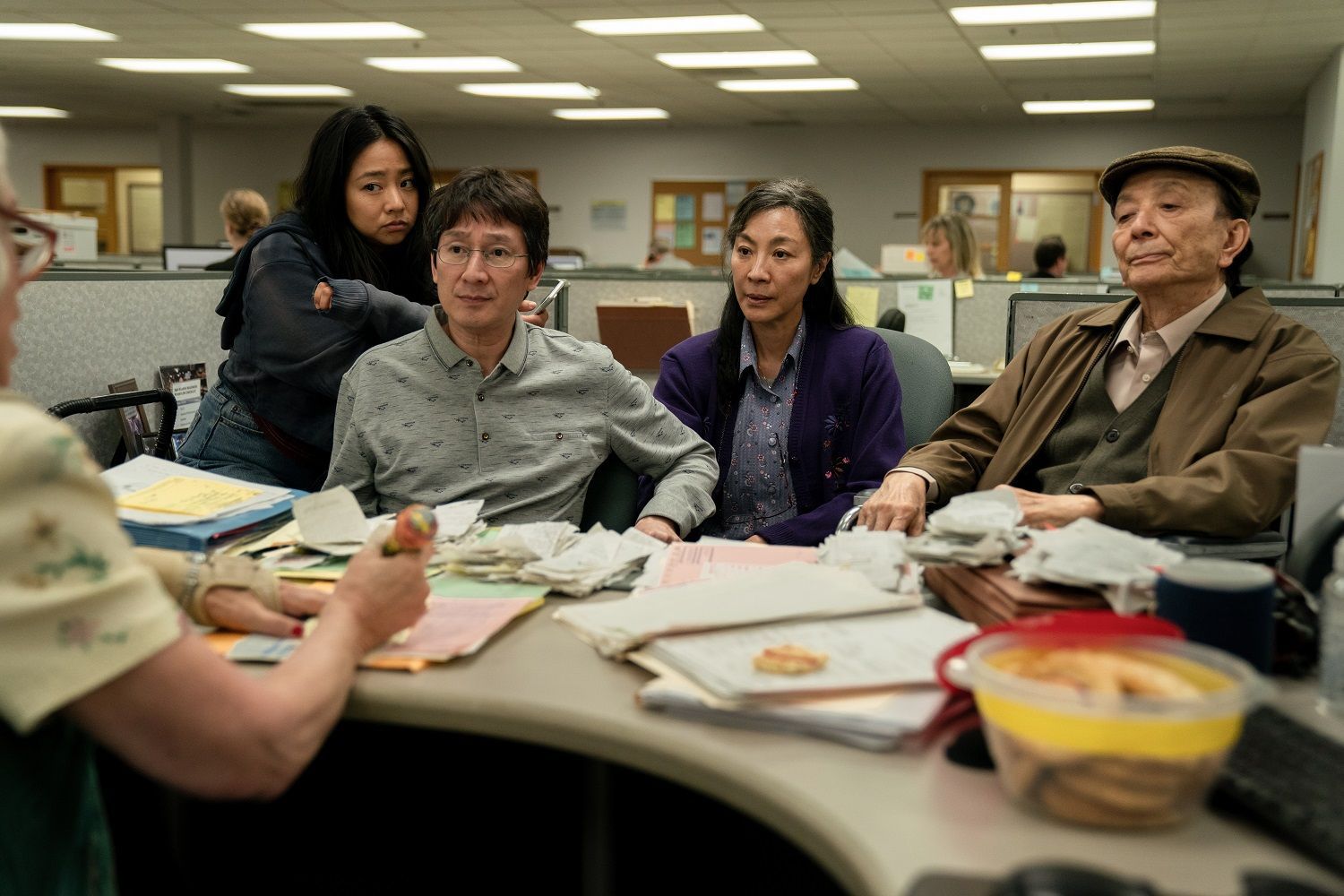 Quan was born in Saigon, Vietnam. He was only seven when his family fled the country in 1978, but they were initially separated.
Quan landed in Hong Kong with his father and five of his siblings in refugee camps. His mother and the other three children fled to Malaysia. The family came back together to the US in 1979, where they settled in Los Angeles.
As a young boy, Quan shot to international fame when he was cast in the famous role of Short Round opposite Harrison Ford in Steven Spielberg's Indiana Jones and the Temple of Doom (1984). He followed it up by portraying Data in Richard Donner's The Goonies (1985), a film whose story had been penned by Spielberg.
View this post on Instagram
But then Quan slipped into a kind of oblivion because of the lack of diversity in Hollywood that prevented Asian actors from getting proper roles. Eventually, it took over three decades for Quan to make his comeback, and it has been extremely phenomenal. In fact, very few have ever done it before.
Quan has won over 65 awards for the role of Waymond, including a Critics Choice Award and a Golden Globe for best supporting actor.
On 26 February 2023, he became the first Asian male to win an acting award in the film segment of the Screen Actors Guild (SAG) Awards since its inception in 1994, when he took home the award for Outstanding Performance by a Male Actor in a Supporting Role.
The biggest one is perhaps on its way to his bag. He is in the running for an Academy Award for Best Supporting Actor along with Brendan Gleeson for The Banshees of Inisherin, Brian Tyree Henry for Causeway, Judd Hirsch for The Fabelmans and Barry Keoghan for The Banshees of Inisherin.
While the world cheers for Quan, facts about his life reveal that his story has everything that inspiring movies are made of.
Things to know about Ke Huy Quan and how he got back to acting
It was Quan's brother who went to audition for the role of Short Round When Spielberg held an open casting for the role of Short Round, it was Quan's younger brother who went with that purpose.
Quan revealed on Jimmy Kimmel Live in March 2022 that he tagged along with his brother to the audition.
"While he was auditioning, I was coaching him behind the camera and the casting director saw me and asked if I was interested in auditioning too," Quan said, adding that he agreed and gave it a shot.
The following day he met Spielberg. Thinking that he was going to meet a major director, his mother dressed him in a "three-piece suit with a little gold chain hanging out the side pocket," as shared by Quan.
He added that Spielberg saw how uncomfortable he was and gave him the "biggest smile and warmest hug." He was asked to come back the next day in something more comfortable.
View this post on Instagram
The next day he met George Lucas, who was the executive producer and writer of the film, and actor Harrison Ford along with Spielberg. Three weeks later, he flew to Sri Lanka for the shooting.
He was not allowed to see himself on screen during filming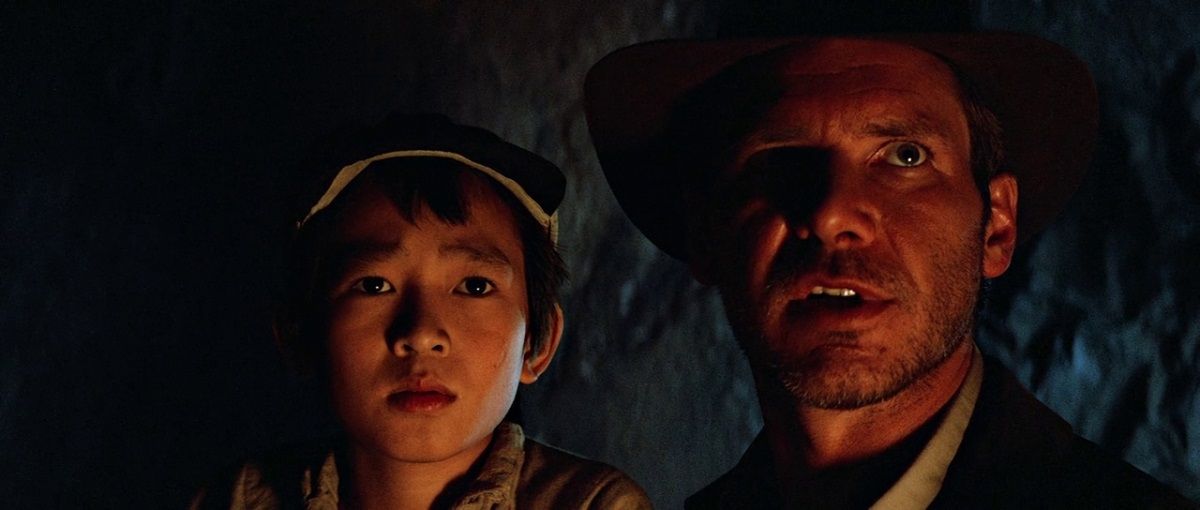 Quan said that when the movie was being filmed, Spielberg and Lucas wanted him to be himself before the camera and, therefore, he was not allowed to watch the playback of his scenes.
"The very first time I saw the movie was the LA premiere at Mann's Chinese Theater," Quan told GQ.
In fact, he didn't even realise how famous Spielberg and Lucas were till they screened their acclaimed Star Wars and Indiana Jones films after the filming of Temple of Doom was over.
"I saw Star Wars and Raiders of the Lost Ark for the very first time, and I realized, "Oh my God. These filmmakers are really successful, and they're very, very famous," he told GQ.
He met Carrie Fisher and Mark Hamill but didn't know who they were
While they were shooting Temple of Doom in London's Elstree Studios, Mark Hamill and Carrie Fisher dropped by on the set. Ford was also a cast member of the Star Wars films alongside Hamill and Fisher.
Quan said that he didn't know how big and popular Hamill and Fisher were until Lucas screened Star Wars.
"One day two grown-ups came to visit us, and I didn't even know who they were at that time. And it was Carrie Fisher and Mark Hamill, and we just spent an entire afternoon together, it was not until after the movie when they showed me, when George Lucas screened Star Wars to me that I realized 'Oh my God, that one afternoon I was having so much fun with Luke Skywalker, Han Solo, and Princess Leia!'," he said in an interview on a Happy Sad Confused podcast.
For many years, he was credited as Jonathan Ke Quan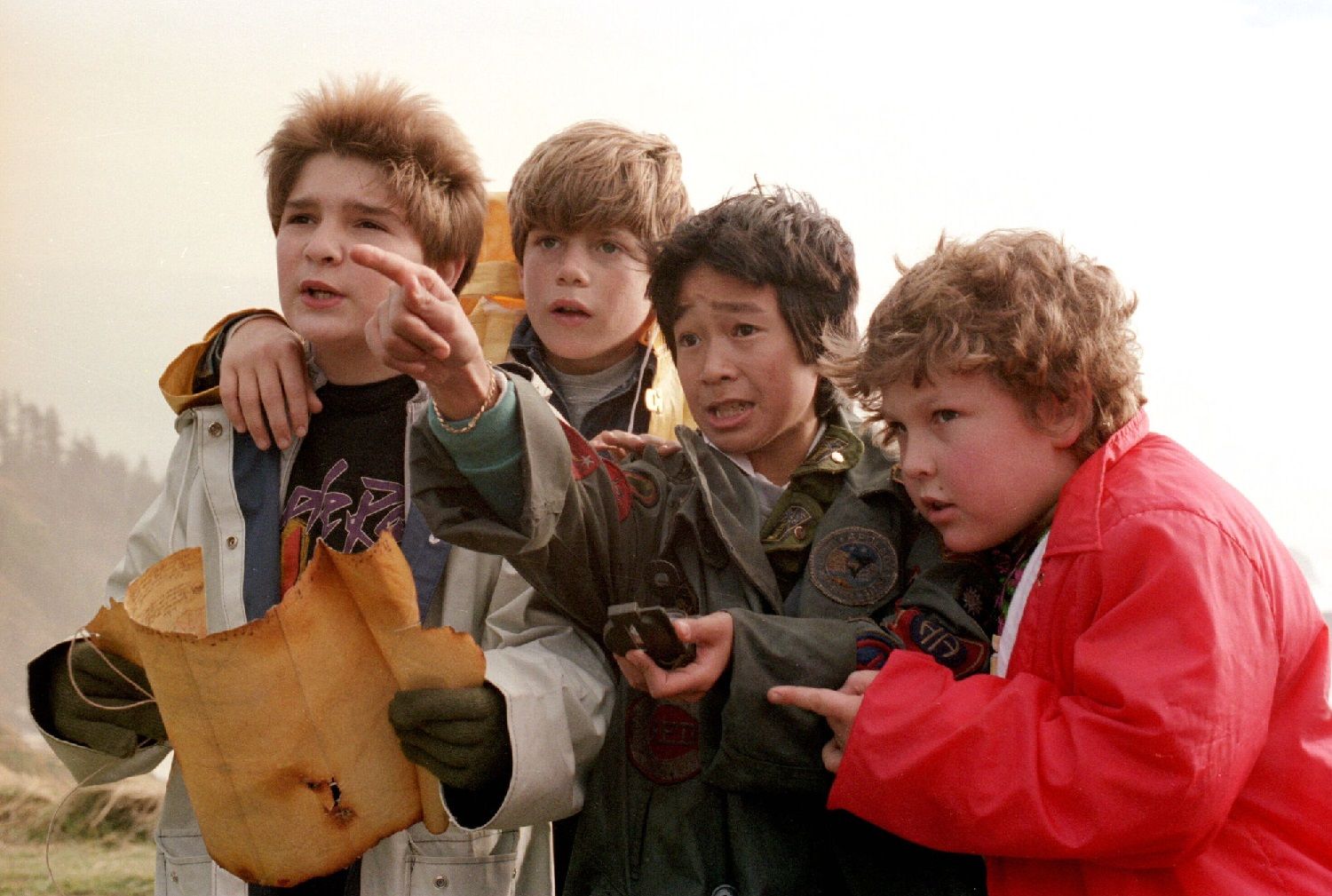 In whatever TV shows or films he managed to appear in after The Goonies, Quan was credited as Jonathan Ke Quan.
He said that he had to take the American-sounding name in his late teens because a "warmup comedian would butcher my name every week" on a sitcom he was acting in at the time.
But for Everything Everywhere All at Once, he chose to go by his birth name.
"I was Jonathan for many years, but it never felt like that was me," he said, adding that the very first thing he was positive about upon his return to acting was his birth name.
"I thought, if I work hard enough and get my name out there enough, one-day people will learn to pronounce it. For me, it really completes the puzzle," he said.
He was forced to retire owing to a lack of opportunities for Asian actors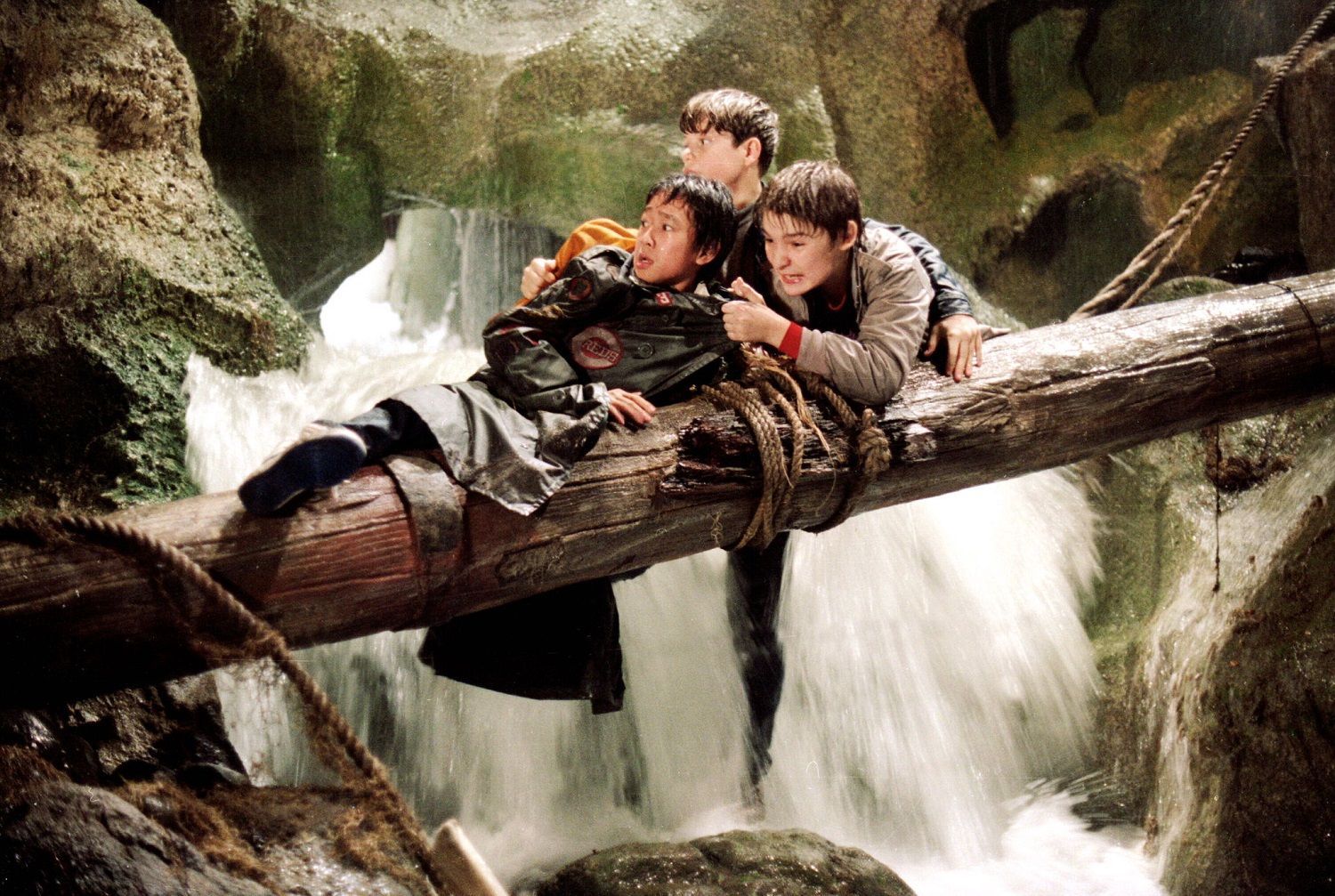 Quan has shared his pain of keeping his great desire to act before the camera on the back burner as he grew older and realised that there weren't enough opportunities for Asian actors in Hollywood.
During a Nerdist podcast in April 2022, Quan said that he was in his early 20s when opportunities as an Asian actor dried up for him.
"I read a lot of scripts and they would often feature Asian characters that didn't even have a name. That would have one or two [lines] and if we were lucky, it would last a page or two pages. Believe me, I have auditioned for many of those roles before and it just wasn't funny anymore," he said.
During the GQ interview, he said, "In Hollywood, very, very few child actors make smooth and successful transitions into adult acting. It's very difficult for many, but I think it's a hundred times—a thousand times—more difficult when you are an Asian actor."
Back on 24 June 2020, when the name of Everything Everywhere All at Once, hadn't been revealed, director Daniel Kwan shared on Twitter what Quan had told him at the time of auditioning for the film.
"I'll add, when Ke Quan came in for our audition he told us it was his first audition in decades. He told us a heartbreaking story about his post-Goonies life where all of his white co-stars were getting auditions every week, while he was lucky if he got 1 or 2 a year," wrote Kwan.
Lastly, I'll add, when Ke Quan came in for our audition he told us it was his first audition in decades. He told us a heartbreaking story about his post-Goonies life where all of his white co-stars were getting auditions every week, while he was lucky if he got 1 or 2 a year.

— Daniel Kwan (@dunkwun) June 24, 2020
He has a few acting credits in Taiwan and Hong Kong
When acting offers became scarce for him in the US, Quan looked towards the east. He was part of the 40-episode Taiwanese primetime TV show The Big Eunuch and the Little Carpenter (1993) and the Hong Kong film Second Time Around (2002).
"I wanted to work, and I wanted to do more stuff, and I was able to get these opportunities from elsewhere. I did a movie in Japan, I did numerous projects in Taiwan, and I was able to do movies in Hong Kong too. So that was me trying to keep going and trying to stay in acting when there were just very few opportunities here in the States," he told Entertainment Weekly during an interaction in February 2022.
Quan was the action director for X-Men and Jet Li's The One
Realising that his acting career was practically over, he enrolled at the USC School of Cinematic Arts from where he graduated in 1999. A black belt in Korean martial arts Taekwondo, Quan started working behind the camera choreographing action sequences.
His first project after graduation came with renowned Hong Kong filmmaker Corey Yuen, who asked him to help with the fight sequences on X-Men (2000). Yuen was the film's action director and Quan joined his team.
He told Nerdist that the team spent nine weeks choreographing the fight scenes between Wolverine and Mystique in the film.
Quan said that Yuen took him under his wing after the film and taught him action sequences and how to choreograph them. He went on to assist Yuen in the Hong Kong action film The One (2001), starring Jet Li.
Quan and Yeoh share a Yuen connection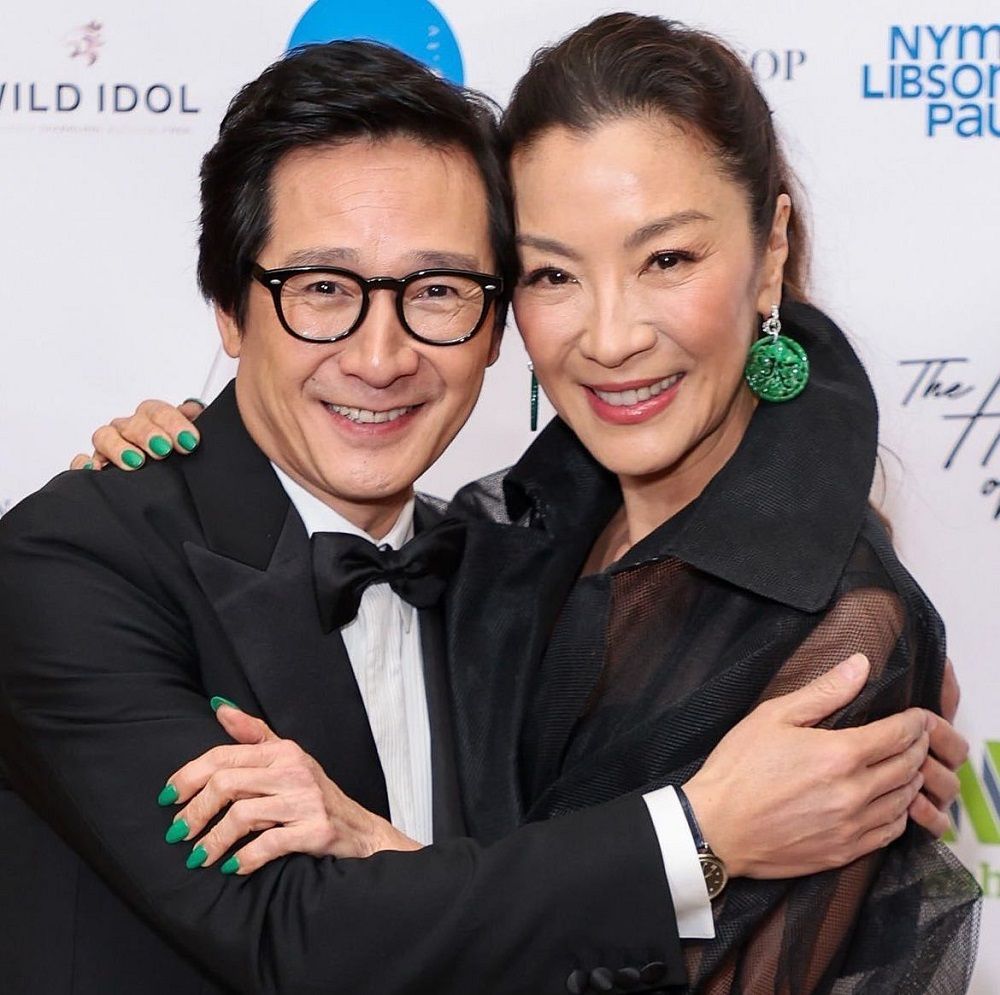 Commenting about Yuen, Quan noted during his Nerdist interview that it was the Hong Kong director's acclaimed action film Yes, Madam! that turned Yeoh into a star.
The film hit theatres in Hong Kong in 1984 — the same year Quan made his debut with Temple of Doom.
"The only difference is that we just did it in different parts of the world," he said, adding, "And I waited 38 years to unite with her, to have this opportunity to work with her."
He paid homage to Wong Kar-wai through his performance as Waymond Wang
Quan was the assistant director of Wong Kar-wai's 2046 (2004). Wong is universally hailed as one of the greatest directors of all time.
"I love his aesthetics. I love his movies," Quan said during the Nerdist interview, adding, "For many years I was behind the camera watching him direct Tony Leung [Tony Leung Chiu-wai]. And when it was time for me to do this movie [Everything Everywhere…] and when I stepped on the set…it was surreal that I got to step in front of the camera and pay homage to Wong Kar-wai."
Crazy Rich Asians reignited his love for acting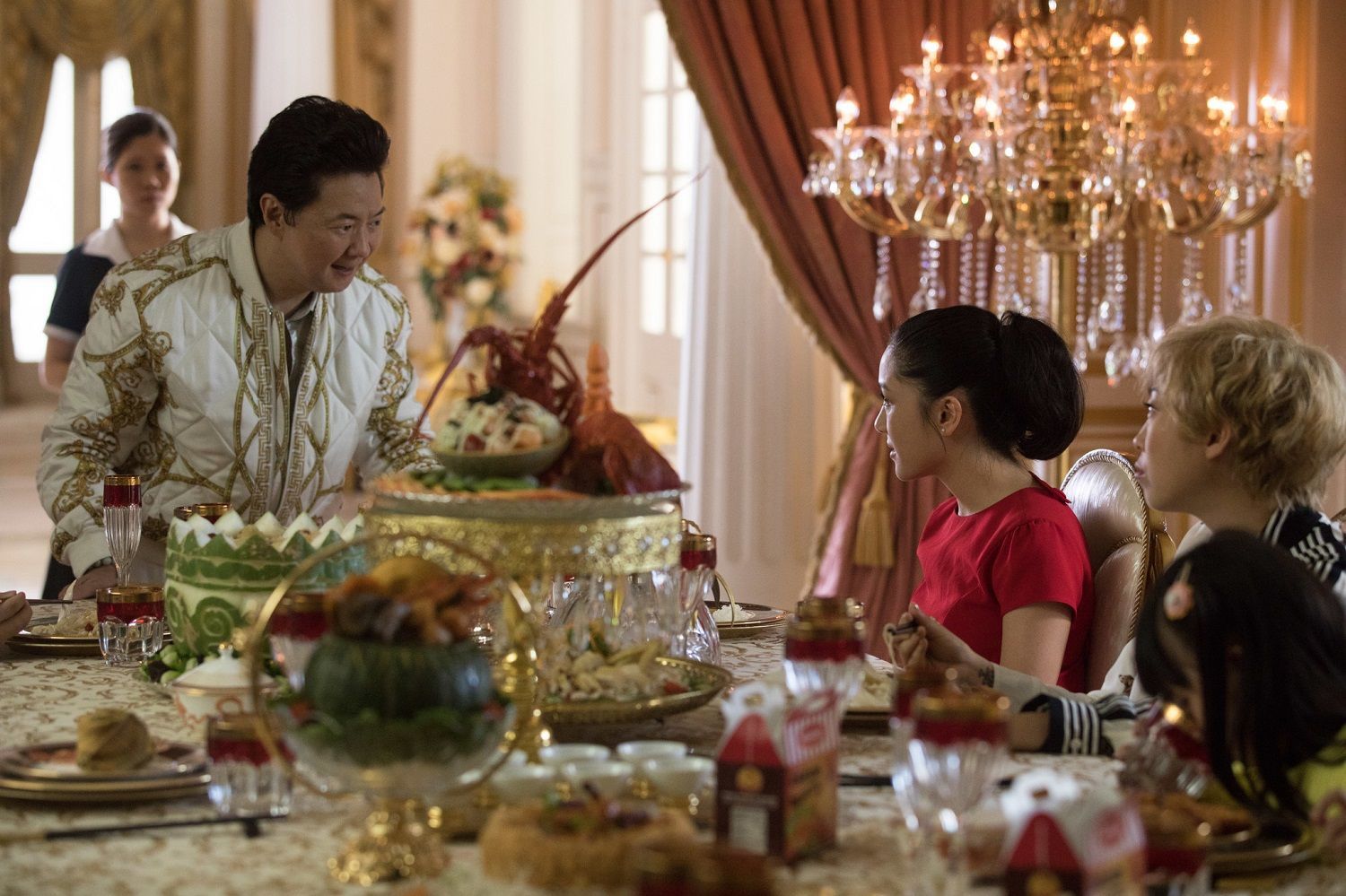 Quan has said in his interviews and appearances that Jon M. Chu's film Crazy Rich Asians (2018) triggered his dormant desire to act.
"I remember watching it three times in the theatres and I cried every single time. I had serious FOMO. I wanted to be up there with them and it was really then that I decided to get back into acting," he told Kimmel on the latter's namesake show.
He said he called up a friend after that who worked as an acting agent asking if he would help. The friend agreed and two weeks later Quan was called up to audition for the role of Waymond Wang in Everything Everywhere All at Once.
Quan endured hiccups even as Everything Everywhere…was coming his way
In a conversation with Screendaily, Quan said that he hired an acting coach to help him audition for the role of Waymond after the film's directors sent him the script.
He said that while he was nervous, the Daniels kept throwing instructions at him which reminded him of the "wonderful memories" he had with Spielberg as a kid.
But despite the audition going smoothly, he didn't hear from the Daniels for two months and got worried. He was then called up for a second audition and was confirmed for the part a week after that.
Then the pandemic delayed the film's release, which added to Quan's woes.
"I couldn't get a job. I was auditioning but nobody would hire me," he told Screendaily, adding, "I was so afraid I was about to lose my health insurance because I couldn't get one single job. And sure enough, 2021 came and went without one job and I lost my SAG health insurance."
"I was so desperate I called my agent, begging him to find me a job. And still nothing. All those fears, all those frustrations I had when I was younger, I was experiencing all over again," he said.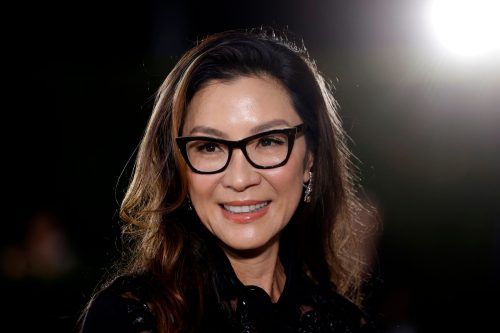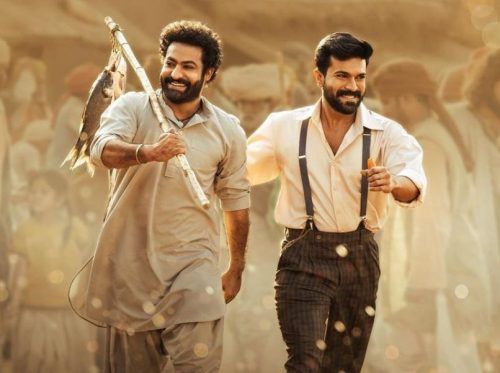 Quan now has a series of big projects for 2023
With the massive success of Everything Everywhere All at Once and the accolades that have come his way, Quan is now firmly set for bigger projects.
Soon after the film's release, Kevin Feige offered him a main role in Loki season 2. The show, which is set to stream on Disney+ in 2023, marks Quan's Marvel Cinematic Universe (MCU) debut.
He also has the Disney+ show, American Born Chinese, scheduled for premiere in 2023. In it, he reunites with his Everything Everywhere…co-stars Yeoh and Hsu.
According to AV Club, Quan is also a cast member of The Electric State. The sci-fi epic Netflix series by Joe and Anthony Russo has the likes of Millie Bobby Brown, Chris Pratt, Anthony Mackie, Giancarlo Esposito and Billy Bob Thornton.
Quan plays a doctor in the series, which is based on the graphic novel of the same name by Swedish artist Simon Stålenhag. The AV Club report also says that the role was originally meant for Yeoh but she couldn't take it up due to scheduling conflicts.
(Main and Featured images: Allyson Riggs/IMDb)
This story first appeared in Prestige Online Singapore
written by.
Manas Sen Gupta
Manas enjoys reading detective fiction and writing about anything that interests him. When not doing either of the two, he checks Instagram for the latest posts by travellers. Winter is his favourite season and he can happily eat a bowl of noodles any time of the day.