In the ever-evolving music scene, few artists have managed to captivate global audiences and tug at heartstrings like the one and only Miss Americana Taylor Swift. With a career spanning over 17 Gorgeous years, she has broken records, shifted genres, and reinvented herself musically numerous times. As her highly anticipated Eras Tour, a global phenomenon, approaches Singapore for a six-night extravaganza in 2024, we look at the most-viewed Taylor Swift music videos on YouTube that have left a lasting impact on millions worldwide.
Swift's influence, known as "The Taylor Swift Effect," has even started to catch the attention of the US federal reserve, after boosting the local economy.
Swift's talents go beyond music, sometimes taking charge of conceptualising, writing, and directing her music videos. Her limitless creativity has turned her into a YouTube sensation, amassing billions of views and setting new records. Whether you're a devoted Swifty or a keen observer, get ready to be Enchanted by the most-viewed Taylor Swift music videos on YouTube, each filled with intriguing easter eggs that add depth to her artistry. From heartwarming ballads to empowering anthems, Swift's impact on the music industry and her fans is undeniable.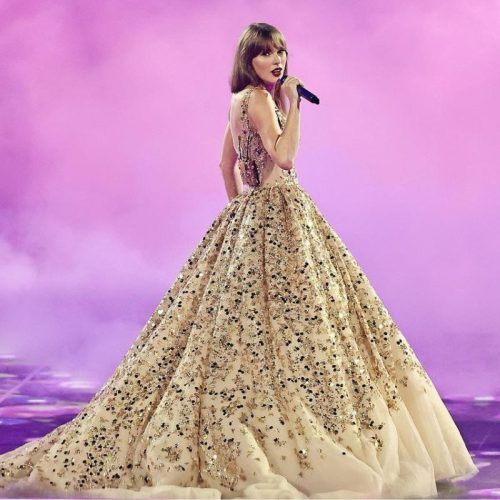 13 most-viewed Taylor Swift music videos on Youtube
Shake It Off (2014)

Views: 3.3 Billion
Directed by: Mark Romanek
In 2014, Taylor Swift released "Shake It Off" as the lead single from her fifth studio album 1989, marking her transition from country to pop music. The music video starts with Swift amidst various dance groups, showcasing diverse dance styles, and celebrating freedom of expression without judgment. Humorously, she attempts activities she's not skilled at, such as playing the saxophone and doing ballet — showcasing her self-awareness and embracing imperfections. The video's message is about embracing her true self amidst media scrutiny, encouraging fans to do the same. With over 3 billion views, "Shake It Off" became the most-viewed YouTube video of 2014 and was praised for its humour and message of self-acceptance.
Moreover, as the video comes to an end you can see Swift dancing with a bunch of people. These are true Swifties who were unexpectedly brought in. Before they got to the filming location, they had no idea they would be in the video. Their joy and enthusiasm is unmatched, making this easily one of the best and most-viewed Taylor Swift music videos on Youtube.
Blank Space (2014)
Views: 3.2 Billion
Directed by: Joseph Kahn
Another chart-buster from Taylor's fifth studio album 1989, the "Blank Space" music video directed by Joseph Kahn effectively presents a powerful commentary on Swift's public perception as a serial dater and the media's portrayal of her love life. The video begins with Swift in an opulent mansion, seemingly living a fairytale romance with her on-screen love interest, portrayed by Sean O'Pry. The relationship takes a nasty turn as it develops, exposing the woman's possessive and envious traits. She starts to worry more and more about her partner's behaviour, which prompts a string of extreme and exaggerated responses including damaging his possessions, tearing up his portrait, and even attacking his car with a golf club. This representation parodies the media's propensity to inflate reports about celebrities' personal lives and sensationalise their relationships.
The mood changes once more as the video draws to a close, showing that the entire scene is a movie set. This meta-twist makes fun of the media's practice of spinning tales about celebrities based on rumours and partial truths by exposing the entire narrative as a fabrication. Her real-life cat, Olivia Benson, makes a cameo appearance in the video.
Bad Blood ft. Kendrick Lamar (2015)
Views: 1.5 Billion
Directed by: Joseph Kahn
Taylor Swift's "Bad Blood" music video, another smash hit from her album 1989, is an epic and star-studded production. It starts with Taylor and Selena Gomez facing betrayal, leading to a fierce rivalry. As her alter ego Catastrophe, Taylor enters a futuristic world with strong female characters like Luna, Destructa X, and more. The video features appearances by Selena Gomez, Kendrick Lamar, Karlie Kloss, Zendaya, and others from her squad, making it a must-see for fans. It received numerous awards, including the MTV Video Music Award for Video of the Year and Grammy for Best Music Video, showcasing her creative storytelling and ability to captivate her audience.
You Belong With Me (2009)
Views: 1.4 Billion
Directed by: Roman White
The "You Belong With Me" music video from Taylor Swift's album Fearless is a heartwarming and endearing portrayal of Swift's character's unrequited love for the boy next door. She plays two characters — the relatable high school girl in love with her male best friend (Lucas Till) and her glamorous alter ego. Throughout the video, her protagonist character tries to get his attention and express her feelings through heartfelt gestures. The high school scenes, including marching band rehearsals and a school dance, capture the essence of teenage emotions, making it highly relatable.
The video won a VMA for Best Female Video. But it became even more memorable when Kanye West interrupted Swift's acceptance speech, sparking the infamous Taylor-Kanye drama.
Look What You Made Me Do (2017)
Views: 1.4 Billion
Directed by: Joseph Kahn
After her 1989 World Tour, Taylor Swift took a three-year break from music before returning with her feisty lead single "Look What You Made Me Do" from her sixth studio album Reputation. The music video is a bold response to the controversies and media scrutiny she faced. It starts with a symbolic tombstone reading "Here Lies Taylor Swift's Reputation," symbolising the end of her old public image.
The video is packed with clever easter eggs, referencing Taylor's life and career. The tombstone bears the name "Nils Sjöberg," her pseudonym while co-writing "This Is What You Came For" with her ex-boyfriend Calvin Harris. A scene in a vault features a neon sign reading "Stream Co.," alluding to her streaming service disputes. Additionally, she leads a squad of dancers wearing "I <3 TS" shirts, a nod to her past relationship with Tom Hiddleston. The eight male backup dancers are representative of her eight high-profile relationships. Viewers may also notice that her diamond-filled bathtub contains a one-dollar note — symbolic of the USD 1 in damages that she received after winning her sexual assault trial. And the last scene is where the Rep era Taylor stands alongside the previous eras' Taylors — some of whom feature in her other most-viewed music videos on Youtube — is truly stunning. The video is filled with references that add depth and intrigue to the video, making it a captivating and empowering experience for fans.
Wildest Dreams (2015)

Views: 883 Million
Directed by: Joseph Kahn
The music video for "Wildest Dreams" is an artistic masterpiece with a romantic and nostalgic vibe. The film, which stars Swift and Scott Eastwood as the central couple and is set in a 1950s African safari setting, depicts a passionate but ultimately futile love story. In order to deepen the tale, the film combines on-screen romance with behind-the-scenes footage. Through the African Parks Foundation of America, Swift donated the money she made from the video to campaigns for the conservation of wild animals. It remains a cherished part of the musician's video collection.
Style (2015)
Views: 782 Million
Directed by: Kyle Newman
Directed by Kyle Newman, the "Style" music video was released in 2015 and praised for its stylish aesthetic. The film features visually breathtaking sequences that depict various moments in a romantic relationship, each with a distinctive and brilliant colour palette. Swift exhibits grace and elegance while sporting stylish attire that reflects the themes of love and longing in the song. Dreamy editing and cinematography suit the song's lyrics and mood, and eye-catching visual effects like kaleidoscopic overlays enhance the video's artistic appeal. It continues to be a fan favourite and one of the most-viewed music videos since it best represents Taylor Swift's originality and skill as a music video artist.
We Are Never Ever Getting Back Together (2012)
Views: 738 Million
Directed by: Declan Whitebloom
The "We Are Never Ever Getting Back Together" music video on Youtube is a fun and playful representation of Taylor Swift's hit song from her album Red. It features the singer in quirky settings, reflecting the song's sassy breakup lyrics. Scenes include her bedroom, a forest-themed room with musicians, a trendy loft with friends, and a wild, animal-themed party. The video captures the empowering message of moving on from a toxic relationship and finding strength in independence.
I Don't Wanna Live Forever (Fifty Shades Darker) (2017)
Views: 708 Million
Directed by: Grant Singer
The "I Don't Wanna Live Forever (Fifty Shades Darker)" music video on Youtube is a sultry and captivating representation of the hit song by Taylor Swift and Zayn Malik. It features both artists in moody and mysterious settings, expressing intense emotions and yearning for reconciliation after a breakup. Scenes in a dimly lit hotel room, a rain-soaked alleyway, and underwater symbolise the theme of heartbreak. The video complements the passionate and emotional nature of the Fifty Shades Darker film.
Love Story (2009)
Views: 687 Million
Directed by: Trey Fanjoy
The "Love Story" music video from Swift's album Fearless beautifully reimagines the Romeo and Juliet tale, with Swift as Juliet and Justin Gaston as her Romeo. The video blends real-world settings with a dreamy medieval-era castle and countryside. It showcases moments of forbidden love, secret meetings, and enchanting dances between star-crossed lovers. She is seen wearing elegant gowns, symbolising the fairy-tale romance. The video culminates in a breathtaking masquerade ball scene, reaffirming the power of true love. "Love Story" is not only one of the most-viewed music videos, but it also catapulted Taylor Swift to international stardom.
22 (2013)
Views: 643 Million
Directed by: Anthony Mandler
The hit song "22" from Swift's album Red has a very vibrant and entertaining music video. In the first scene, on the morning of her birthday, Swift embraces the thrill of being young and carefree. In the video, she and her friends are seen having the time of their life, taking part in street dancing contests, water balloon fights, and convertible rides. The cheerful and happy lyrics of the song are reflected in the video. You can see Swift and her pals smiling, dancing, and generally having a wonderful time. The song and video perfectly express how it feels to be carefree and young, surrounded by friends and having fun. Among Taylor Swift's most-viewed Youtube videos, this is one of our favourites.
I Knew You Were Trouble (2012)
Views: 511 Million
Directed by: Anthony Mandler
The "I Knew You Were Trouble" music video is emotionally intense and dark. It showcases Taylor in a desolate setting with reckless friends. She reminisces about a toxic relationship with actor Reeve Carney, depicting the highs and lows with vivid imagery like flames and torn fabrics. The video explores the emotional turmoil of falling for someone destined to hurt you. The video takes a darker and more edgy approach compared to some of her previous works. It perfectly encapsulates the allure of a destructive romance, the euphoria that comes with it and hitting rock bottom after it's all gone.
Delicate (2018)
Views: 511 Million
Directed by: Joseph Kahn
The "Delicate" music video is a whimsical and enchanting representation of Taylor Swift's song from her sixth album Reputation. It starts with Taylor attending a glamorous red carpet event, surrounded by paparazzi and fans. After receiving a mysterious note, she becomes invisible to everyone around her, giving her the freedom to be her true self. The video takes viewers on a magical journey through the city as Taylor dances, runs, and expresses her inner joy without the judgment of the world.
The MV is also full of cleverly hidden easter eggs. For example, the subway scene includes a "Track 5" poster, referencing the song's position on the album. And there's also a subtle nod to her then-boyfriend Joe Alwyn with a "Joe's Deli" sign during the rain-dance sequence. The video beautifully captures the essence of feeling liberated and carefree amidst the chaos of public life.
(Main and featured image: taylorswift/Instagram)
This story first appeared on Prestige Online Singapore
written by.
Pallabi Bose
After graduating from Calcutta University, Pallabi started her writing career as a freelancer. "She's so pieces" is the phrase that describes her the best. Pallabi is another typical introvert who loves to hide behind written words. Music is her comfort language. Binge-watching and eating delicious foods is her favourite pastime.