What can be said about Beyoncé that hasn't been said before? Over her 26-year career, the pop legend has inarguably altered the history of both the music and entertainment industries. Her time in the spotlight has not only produced award-winning, genre-hopping hits that are treasured by generations of fans, it has anointed her as a cultural icon with the superpower of turning anything she touches into gold. Having celebrated her 42nd birthday recently, we dive into the records held by Beyoncé.
Beyoncé: An icon in all respects
Beyoncé is a trend synthesiser. She may not be the original inventor, but she can brilliantly reinterpret and popularise while still making it look fun. Her choice — whether it's her clothing or her choreography, is impeccable. Her music has advocated a decidedly pop aesthetic, yet her powerhouse vocals and lyrics focused on issues like feminine independence, owning your sexuality, and post-partum depression— giving her songs depth and dimension beyond typical pop fare.
Her impact on the world has been such that cultural critics have coined the term 'The Beyoncé effect' as a means to encapsulate her influence over market trends after featuring brands in her work. Additionally, one can even run down to the University of Copenhagen, Denmark for a course titled, 'Beyoncé, Gender, and Race.' Additionally, California Polytechnic State University, the University of Texas at San Antonio, Arizona State University, and Rutgers University have all drank the lemonade, creating classes around Beyoncé's cannon of work. Talk about influence!
It is therefore no surprise that Queen Bey is drowning in awards and laurels. Apart from being the highest Grammy-winning artist of all time, Beyoncé has held records that are going to, in most likelihood, remain unbroken. We take a closer look at all of the records held by Beyoncé.
Records held by Beyoncé
Music-related records held by Beyoncé With the song 'Break My Soul,' the trailblazing artist became the first woman in history to have 20 top 10 hits on the Billboard Hot 100 as a solo artist, and 10 on the chart as a member of a group. Following in the footsteps of Paul McCartney and Michael Jackson, Beyoncé is just the third musician to accomplish this feat.
After winning the award for Best Dance/Electronic Music Album, Beyoncé broke the record for maximum Grammy wins earlier this year. While George Solti had previously held the incredible honour, Queen Bey overtook the classical conductor with her 2022 album, Renaissance. With 32 golden gramophones now in her trophy case — and the potential to many more in the years to come — the mega-star is undoubtedly one of the greatest of this generation. She also holds the record for the most-nominated female artist in Grammy history, with 79 career nominations.
The record for the most Grammy awards won by a woman in one evening is six. Beyoncé and Adele are the only female singers to reach this milestone in 2010 and 2012, respectively. She's even won eight consecutive awards for eight consecutive studio albums, including Everything Is Love. Beyoncé and husband, Jay-Z, are tied for the record of most Grammy nominations with 88 each. Now, that's what you call a power couple!
Currently, Beyoncé ranks as the first act ever to debut at #1 on the Billboard 200 Chart, with six studio albums, including Lemonade. According to Chart Data, her shows at New Jersey's MetLife Stadium were the highest-grossing concerts by a female artist in history, earning more than $16.5 million on July 29 and 30. Beyoncé's Renaissance Tour is expected to make more than $2 billion by the time it ends in October, according to Forbes.
Beyoncé's self-titled album is also the fastest-selling album in the history of the iTunes Store, both in the US and worldwide. She sold 828,773 digital album copies worldwide in its first three days, surpassing the previous record set by Timberlake's 20/20 Experience (580,000) in March 2013. For a decade, 'Amor Gitano', a 2007 duet between Beyoncé and Alejandro Fernández, was the best-selling Spanish single ever until it was overthrown in 2017 by 'Despacito'.
The singer also has 30 MTV Music awards to her name, making her their most-awarded artist to date. Not only that, she's also the most-awarded artist at the BET Awards and the Soul Train Awards.
Records held by Beyoncé and Jay-Z together Beyoncé and Jay-Z are undoubtedly one of the most powerful couples in the world. With a combined net worth of USD 2.5 billion, the duo also holds the record for most Grammy wins by a married couple, with a total of 51 awards to their name. The Carters who have been married since 2008 and have three kids – earned a record USD 175 million collectively from June 2013 to June 2014, according to Forbes. Additionally, in 2017, the music couple splurged on a USD 88 million mega-mansion in the glitzy Bel-Air neighbourhood of Los Angeles – which ranks as the sixth-highest price for a home purchase in LA history.
Social media records held by Beyoncé
View this post on Instagram
In September 2011, she broke the internet after announcing that she was expecting her first child. Beyoncé's declaration "I want you to feel the love that's growing inside me" sparked a Twitter storm, generating 8,868 tweets per second — the highest number of tweets per second of all time. Then again in 2017, when the queen announced her second pregnancy with an ethereal Renaissance-inspired portrait, social media was quick to award it 5 million likes in just three hours. At its highest, the photo amassed 11,171,261 Instagram likes although the current numbers indicate a 10 million figure.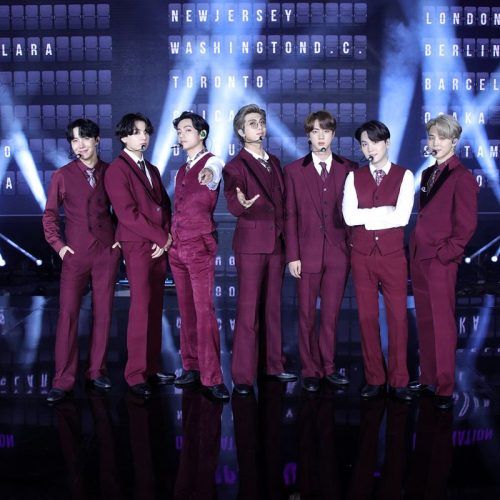 (Main and Featured Image: CBS Archive, Robin Beck via Getty Images)
This story first appeared on Prestige Online Malaysia