Taylor Swift officially went on tour for the first time in five years and saying that the fans were impressed would be an understatement. Let's look at the best Twitter reactions to her 'Eras Tour.'
She's an icon, she's a legend, and she is the moment. Taylor Swift's Eras Tour is having fans all over the world feeling overwhelmed. Those who weren't able to attend in person — the ticket pricing alone garnered plenty of memes — are star-struck by moments posted on social media.
The Eras Tour is a collection of Taylor Swift's journey "one era at a time," as the artist explains herself. The setlist is comprised of all her 10 albums since 2006, including both fan favourites and songs that are deeply meaningful to her. When Miss Americana came on, no one on Twitter was able to contain their excitement, to say the least.
[Hero and Featured Image Credit: Taylor Swift/Facebook]
Taylor Swift's Eras Tour: Twitter reactions and memes
As soon as it began
"hi i'm taylor and welcome to the eras tour!" pic.twitter.com/k2gz6DUah9

— yasmin (taylors version) (@misamericana) March 17, 2023
We're not worthy of her
🎥| Guest Service Employee dancing to "Blank Space" by @TaylorSwift13 at 'The Eras Tour'pic.twitter.com/auuXe86bkf

— The Swift Society (@TheSwiftSociety) March 19, 2023
And those Louboutins, we see you girl
the fact that taylor swift got versace, oscar de la renta, roberto cavalli and albert ferretti to make her eras tour outfits is insane pic.twitter.com/7cW4APVSK1

— Ron || ERAS TOUR (@midnightstrack2) March 18, 2023
Only one song from Speak Now is a travesty
JUSTICE FOR SPEAK NOW #TSTheErasTour pic.twitter.com/ty5i5GRblP

— 🌑 (@ccswiftiee) March 18, 2023
There's my next wallpaper
WE ARE NOT TALKING ABOUT THIS ENOUGH 👏🏻👏🏻👏🏻👏🏻👏🏻 #TSTheErasTour pic.twitter.com/bvmAoHxH1O

— Emily Eras Tour 5/13 & 5/19 (@Taylorsnextcha1) March 20, 2023
Taylor Swift on stage with Paramore as an opening act? We all won girlies
"by the way, we're paramore motherfuckers !" #TSTheErasTour pic.twitter.com/FAqjwCUuSN

— jen (@YELYAHG00N) March 18, 2023
She's mother for all of this
I gave my BLOOD, SWEAT & TEARS for this ✨ #TSTheErasTour pic.twitter.com/f10W3GbVa5

— The Eras Tour (@tswifterastour) March 18, 2023
They really went all out
swifties pulling up to the eras tour like https://t.co/BSrw3lZRsL pic.twitter.com/lTi3i9ThUE

— tommy 💜 eras tour 7/23 (@contrarianshit) March 15, 2023
There's simply no choice but to stan this woman
52 shows on the Eras Tour
2 secret songs per show
52×2=104 secret songs
104+42 permanent songs=146 songs performed from her discography on the Eras Tour

146/229=63.75

64% of her entire discography will be played during the Eras Tour!!!!!!!

— Paige✨ Eras Tour: 7/22 & 7/23 (@bettys_gard3n) March 19, 2023
A reminder that she can now legally rerecord Speak Now sooo 👀
5 songs for evermore and only 1 song from speak now… the tables have turned pic.twitter.com/t5Nxys8O8c

— nicholai (@2AMevermore) March 18, 2023
Sounds about right?
Glendale, Arizona is now Swift City, Era-zona on Google Maps. The location is currently labelled as a "place of worship" with a 5/5 star review. pic.twitter.com/eHPtxIkdoU

— Pop Crave (@PopCrave) March 16, 2023
For those of us outside the U.S.
eras tour outfit reveal (international swifties edition) pic.twitter.com/KtqKuMOdz8

— love, giada ⎕ (@intaysarms) March 16, 2023
And lastly, we're all waiting.
me at the eras tour when taylor finally drops international dates pic.twitter.com/ykd3t8L9Dy

— yasmin (taylors version) (@misamericana) March 19, 2023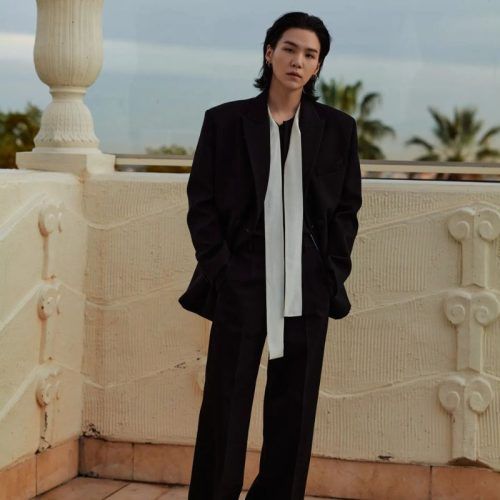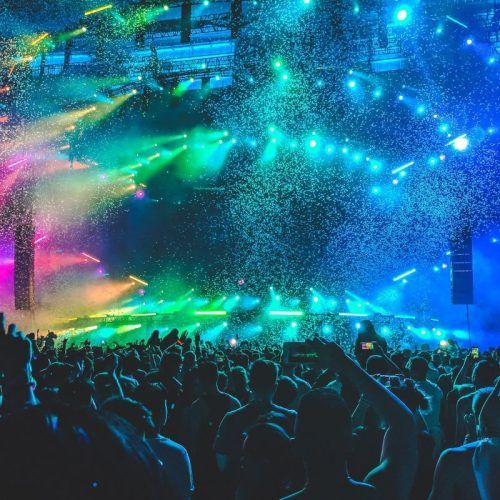 This story first appeared in Lifestyle Asia Bangkok