Do you spend hours daydreaming about going on road trips with friends but the plans never seem to materialise? Maybe you need to pay attention to the travel-promoting stars that might help you attain your wanderlust goals with your bestie.
While 12 sun signs are used to divide people according to the month of their birth, a detailed chart can be prepared after analysing the exact position of stars and constellations after calculating the person's date, time and place of birth. This document becomes their astrological DNA which predicts the individual's future concerning love and partnership, business and career, health and travel. Specifically speaking, the third, fourth, seventh, eighth, ninth and twelfth house of the birth chart is indicative of foreign, domestic, long-term and short-term travel.
The influence of the moon, Jupiter, Venus and Saturn in the birth chart is studied as well. However, Vedic travel astrology is slightly more nuanced, as it also looks at the effect of additional celestial bodies specific to only this practice like Rahu, Ketu and Mangal.
A person's zodiac is a clear marker of their inclination to travel, the destination and the company they choose for these endeavours.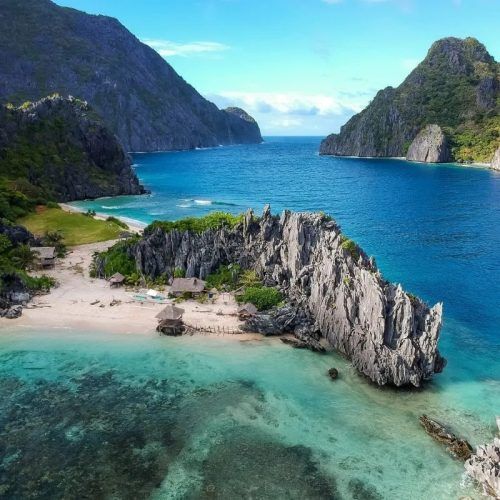 How to choose the best person for a trip as per zodiac signs In Western astrology, zodiac signs are further divided into three modalities — cardinal, mutable and fixed — and further as per four elements of nature — earth, water, air and fire. These determine a person's key traits and quirks. Specifically speaking, mutable signs of Gemini, Virgo, Sagittarius and Pisces are more inclined towards travel and adventure.
Cardinal signs of Aries, Cancer, Libra and Capricorn are more likely to take initiative, make plans and become the self-appointed leaders of any travel group. Fixed signs of Taurus, Leo, Scorpio and Aquarius love to bond with long-term travel buddies and are steadfast in their approach towards planning a tour. They also do not like to be surprised much and are excellent troubleshooters in cases of emergencies.
Coming to the earth signs of Taurus, Virgo and Capricorn, they prefer destinations that are practical on pocket yet give them a rich experience of the culture and landscape of the destination.
Water signs of Cancer, Scorpio and Pisces are fluid in their approach towards choosing a specific place to travel. They like to go with the flow and do not like to plan too much.
Air signs of Libra, Gemini and Aquarius make ideal travel partners because of their genuine interest and inherently curious nature to explore a particular place. If you have an air sign as your travel partner, be sure to be pleasantly delighted at every step of your road trip because they love to meet new people. Hence, they are very resourceful.
The fire signs of Aries, Leo and Sagittarius approach everything in life with enthusiasm and infectious energy. They love spontaneous road trips and are likely to take up adventures and implement their sudden plans with great determination.
Travel astrology: Zodiac signs that make the best trip buddies Looking for a travel-compatible bestie for your next road trip? Here are some suggestions as per your zodiac sign.
Aries—Sagittarius
This is a travel match made in heaven. Both are fire signs and are, hence, immensely motivated to execute their plans. While Aries is a cardinal sign, Sagittarius belongs to the mutable modality. On the other hand, Aries is ruled by the planet of ambition, Mars, and Sagittarius is influenced by the planet of adventure Jupiter. Fun times are guaranteed when these two come together.
Taurus—Leo
The earth sign of Taurus is ruled by the planet of love and money, Venus, while Leo is a fire sign ruled by the Sun. Both are fixed signs. Both love opulence and revel in luxurious settings. Both approach travel with the same dedication and steadfastness. Slow travel with lots of exclusive, expensive and indulgent activities planned for these two would be an ideal choice for both.
Gemini—Aries
This floaty, mutable air sign loves to make myriad plans all at once. Their curiosity is adequately fulfilled by the enterprising Aries denoted by the ram. The air sign perfectly fans the ram's adventurous flames. Travel astrology claims that this pair will be successful in making impromptu plans because they naturally tap into each other's wild sides.
Cancer—Pisces
Cancer and Pisces connect on a spiritual level. Both water signs are deeply influenced by their emotions and are calm and non-confrontational. A road trip focusing on a spiritual or wellness retreat will be an ideal choice for them. While Cancerians belong to the cardinal modality, Pisceans are mutable. Together, they are an ideal and peace-loving match.
Virgo—Capricorn
Virgo is a detail-oriented mutable sign which loves to plan everything to the T. Surprises terrify them, and this sentiment is echoed by a fellow earth sign, Capricorn. Capricorn is ruled by the planet of rules and regulation, Saturn. Both Virgo and Capricorn are best travel companions, as they hate tardiness and are excellent executors of plans.
Leo—Gemini
One can feel the optimistic vibe whenever one sees a sunny Leo with an airy Gemini travelling together. Nothing is off-limits for them as this is one of the most ambitious travelling pairs just like Aries and Sagittarius. Leo's large-heartedness, meet Gemini's curiosity, and together they can conquer the world with their ambitious plans.
Libra—Aquarius
One thing which bonds both these air signs is their intelligence. Aquarians are ruled by the planet of revolution Uranus, and Libra is a cardinal sign ruled by the planet of love and money, Venus. This is a travel match made in heaven and should go on a road trip covering art museums, plays or something exciting as tech exhibitions or the like.
Scorpio—Pisces
It can be daunting to become travel buddies with Scorpio because they carry a reputation for being intimidating and intense. But that is a misconception because they are very inquisitive as well as intuitive. These skills come in handy while planning a trip, and there is no better partner for them than the equally emotionally deep Pisces. These two can get along well as both would find solace in exploring various meditation camps or getting engrossed in artistic activities and workshops.
Sagittarius—Aquarius
Besides Aries, the fire sign of Sagittarius can get along well with Aquarius as well. This air sign denoted by the symbol of a water carrier brings out the best energy in the freedom-seeking Sagittarius. Aquarians have the power to inspire the Sag positively to help people at large. They could successfully do community living as they travel extensively in a free-flowing and spontaneous manner.
Capricorn—Scorpio
This pairing is nothing short of iconic and intense because both of them demand high-quality experiences from their travels. A Capricorn's ambition and focus coupled with a Scorpio's sixth sense and intelligence make them perfect travel companions, according to travel astrology.
Aquarius—Libra/Gemini
This air sign is compatible with a lot of other zodiacs because of its intelligent and quiet nature. But they famously bond well with the fellow air signs Libra and Gemini. According to the perspective of travel astrology, there is a certain sense of harmony in Aquarius's union with Libra and Gemini because they share a similar penchant for exploring new places fearlessly.
Pisces—Cancer/Scorpio
This empathetic sign denoted by two fishes swimming in opposite directions gets along very well with other water signs. They cannot keep up with the fiery energy of Aries, Leo or Sagittarius and will feel restricted by Virgo and Capricorn's organising and planning every little thing about the trip.
A Pisces' footloose and free nature is aptly reflected in other water signs of Cancer and Scorpio.
Best road trips to take with friends in India as per your zodiac and travel astrology
Aries (21 March – 19 April)—Leh Ambitious from the word go, Aries is always excited to take up a challenge and embrace it head-on with confidence. Hence, Leh, in the Union Territory of Ladakh, boasts a quaint Tibetan charm which will be much appreciated by the ram.
Taurus (20 April – 20 May)—Kanyakumari Taurus, symbolised by a celestial bull, loves to indulge. The ancient city of Kanyakumari is the capital city of Tamil Nadu. The destination is peppered with rich royal history, breathtakingly beautiful temples and gorgeous sunsets. The Taurean need to indulge will be fulfilled by this place's rich culture reflected in its food and architecture and art.
Gemini (May 21 – June 20)—Meghalaya This air sign ruled by the planet of communication and technology, Mercury, would be soothed and their curiosity satisfied in the welcoming arms of nature in Meghalaya. The lush green airy mountainous terrain of this destination is hence perfect for The Twins. Deep caves, multiple brooks and fountains located in this location will interest this intelligent zodiac sign.
Cancer (June 21 – July 22)— Munnar These emotional water babies ruled by the moon would love to slowly travel across the spanning tea gardens and calm backwaters of Munnar in Kerala. The sign symbolised by the crab can spend hours in a houseboat here with their best friend Pisces, who is equally meditative and peace-loving.
Leo (23 July – 22 August)—Udaipur Think about Leo denoted by a lion, and the only word that pops into mind is 'royal'. This fire sign is ruled by the Sun and is very optimistic, pleasure-seeking and regal. Their travel choices reflect this sentiment, and hence, a road trip across the historical state of Rajasthan will work best for the zodiac. The lake city of Udaipur has opulent palaces, a rich heritage and colourful culture fit for a king.
Virgo (23 August – 22 September)—Ranthambore This earth sign has a grounded and practical approach and always likes to plan everything. They are generally very close to nature and inherently grounded in every sense, as per travel astrology. This zodiac sign would happily plan a trip to the famed Ranthambore National Park in the state of Rajasthan. They will find a haven in this sanctuary which also houses ancient forts along with rich wildlife.
Libra (23 September – 22 October)—Mussoorie Known as the 'queen' of hill stations, this place is situated on the hilly top of the Nainital district in Uttarakhand. Majestic snow-clad peaks of the Himalayas and crisp mountain air will satisfy the Libran need to witness beauty in everything. Air signs naturally gravitate towards higher altitudes, and this balance-loving sign is no different.
Scorpio (23 October – 21 November)—Coorg Coorg, also known as the Scotland of South India, has massive expanses of tea plantations crowned with lush green hills. The place turns into a beautiful emerald heaven which is perfect for the emotionally passionate Scorpio. This water sign ruled by the planet of destruction Pluto can submit itself to the mysteries of nature of this hill station.
Sagittarius (22 November – 21 December)—Gulmarg The best quality about the Sag is that they always tread on unknown paths and love to explore uncharted and unique territories. Gulmarg, which could be called a jewel of the Kashmir Valley, is an idyllic place which will feed the Sagittarian wanderlust with its white slopes and colourful flowers.
Capricorn (22 December – 19 January)—Kargil Zanskar Valley in Kargil is around 463 kilometres from Leh and is nothing short of an ambition to take a road trip across this rough terrain. But once a Capricorn denoted by sea-goat sets its mind on something. It is very difficult to dim their enthusiasm. The Capricornian discipline and penchant for following rules and regulations will make this adventure worthwhile.
Aquarius (20 January – 18 February)—Kaas plateau This plateau was naturally created in the Satara district of Maharashtra after a volcanic eruption. Located in the bountiful terrains of the Western Ghats, this place is a World Heritage Site under UNESCO. Only 3,000 visitors per day are allowed in this quaint destination as various species of colourful flowers bloom here during the months of the monsoon. Travel astrology specifies that the forward-thinking and self-reflective Aquarius will appreciate the beauty and sanctity of this place.
Pisces (19 February – 20 March)—Puducherry This small town in the state of Tamil Nadu was once a French-occupied territory. Its azure waters and French influences in cuisine and architecture give this place a chic bohemian vibe. An added attraction here is the spiritual retreat of Auroville, a place tailor-made for the epicurean Pisces soul.
(Hero and featured image: Yury Kirillov/Unsplash)
This story first appeared on Travel + Leisure India
Frequently Asked Questions (FAQs)
Question: How do zodiac signs impact travel traits?
Answer: A person's zodiac is a clear and broad marker of their inclination to travel and the kind of destinations and the company they choose for these endeavours.
Question: What are the fun things to do on a road trip with friends?
Answer: Exploring new places, quaint architectural sites, sampling local cuisines, exploring unchartered territories and shopping are some of the fun things one can do on road trips.
Question: How to plan road trips with friends?
Answer: Figuring out logistics like tickets, hotel bookings, and itineraries can be a daunting task but if divided as per individual skill-set, can make travel an enjoyable experience.
Question: How can we split expenses during the road trip?
Answer: Having a rough budget and adhering to the same saves both time and money. There are several apps which aid groups with splitting the money. They are easy and fuss-free and can make travelling easy.
Question: How much does an average road trip cost in India?
Answer: The cost of a road trip in India is subjective depending on the destination and its distance from your location. On average, one should keep a budget of INR 3500 per day including fuel, accommodation and food for a road trip.
written by.
Preeti Kulkarni
After completing her PG in New Media from the Asian College of Journalism, Preeti has worked in a daily and a magazine before finding her calling in digital journalism. A lover of single malts and an avid pop culture junkie, you can catch her at the movies on weekends or binge-watching the latest shows on OTT when she is not busy preparing her toddler for his Hogwarts letter.