Luxury fashion's latest statement piece — MSCHF's Big Red Boot — has created quite a buzz across the internet.
The boots are created by the same New York-based collective that holds credits for Lil Nas X's Satan shoes and Birkenstock sandals made from Hermès' Birkin bags.
All set to go on sale on 16 February for USD 350, MSCHF's official website is calling the footwear "cartoon boots for a cool 3D world." As the news went viral, a TikTok video featuring the boots has garnered more than 3 million views and over half a million likes in just 24 hours.
Here are all the details about the Big Red Boot Describing the concept behind these boots, MSCHF explains on its website that "cartoonishness is an abstraction that frees us from the constraints of reality." And thus the idea behind the cool kicks.
MSCHF further goes on to say, "The aesthetic overton window continues to stretch open towards the unreal. When half the sneakers we see on social media are renderings, we come to expect a baseline of unreality. Big Red Boots are VR chat boots."
Talking about the design of the boots, the website adds: "It's a footwear design truism that the shape of a shoe is not the shape of a foot. Big Red Boots are really not shaped like feet, but they are extremely shaped like boots."
The materials and other characteristic details of Big Red Boot include:
Big
Red
TPU Rubber Shell
EVA Out/Midsole
Patent Pending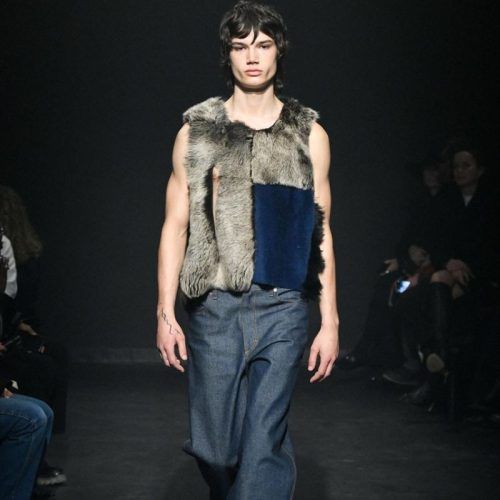 Internet frenzy over the new MSCHF boots
With images of MSCHF's upcoming Big Red Boot flooding social media, one can also see celebrities flaunting the footwear.
Recently, American rapper Lil Wayne was seen wearing the boots on the set of his music video with NLE Choppa.
Lil Wayne in the @mschf Big Red Boots 😳 📸: @KarenCivil pic.twitter.com/LqhwLOjEyX

— Nice Kicks (@nicekicks) February 11, 2023
American model Wisdom Kaye also uploaded multiple pictures of her showing off the boots. She tweeted, "I didn't do this on purpose but [sic.] really cool nonetheless."
Partaking in the hype was The Pokémon Company International's official Twitter account, which tweeted about them with their own quirky cartoon reference.
Big. Red. Boots. 👢 pic.twitter.com/BQAZWlrgv9

— Pokémon (@Pokemon) February 8, 2023
(Main image credit: mschfsneakers/Instagram; featured image credit: Big Red Boot/MSCHF)
This story first appeared in Prestige Online Singapore
written by.
Sushmita Mahanta
A PhD research scholar, Sushmita is a full-time writer and a part time poet. Notepads are Sushmita's one true love -- the unbothered victims drowned in the ink of her pen. An avid fan of K-pop and K-dramas, she mostly writes about Korean culture and entertainment. When not writing, Sushmita is dancing, reading, collecting books, learning about fashion, art, motion pictures, and appreciating BTS.