Sneaker collectors are willing to go further than you may think to acquire a storied pair of sneakers and place it in their hall of fame. Here are the most expensive sneakers ever sold.
These pricey sneakers are mostly associated with the sports world, drawing inspiration or the result of a collaboration with famous sports icons. On the other hand, some of these sneakers have been created through an influential partnership with celebrities and designers. Whilst all are held dear in the sneaker collecting community, Air Jordans definitely lead the pack. Here's a closer look.
The Most Expensive Sneakers Ever
Air Jordan 12 OVO (Drake Edition) The Nike collaboration with the famous rapper Drake turned out to be a very lucrative one. The Air Jordan 12 OVO Drake Edition was released in 2016, and features clean white leather all over. Although several of the Air Jordan 12 OVO (which stands for Drake's own record and fashion label October's Very Own), have garnered a huge number of sales, this Drake Edition is one of the most expensive of its kind.
Price: $100,000
Air Jordan 12 (Flu Game) This rare Air Jordan 12 Flu Game has a unique and memorable value in itself. The sneakers were actually worn by Michael Jordan during his infamous 1997 NBA finals, when the sports superstar had to play when suffering from a flu. Michael Jordan added over $104,000 to the original price.
Price: $104,765
Buscemi 100 MM Diamond At least one of the most expensive sneakers on this list had to be a luxurious creation from Buscemi, the high-end footwear and accessories brand. This 100MM Diamond pair stands out with its generous adornment of 11.5 carats of diamonds in 18K gold, amid the all-white canvas. Released in 2016, it definitely adds an extra elegance to your street lux look.
Price: $132,000
Jordan 1 Retro High Charlotte Hornets Foundation Black/White Designed by the legend himself, the Jordan 1 Retro High Charlotte Foundation Black/White was released on the 56th birthday of Michael Jordan in 2019. With only 300 pairs available, the limited shoes adorn a quilted leather upper in clean black or white colour. They debuted when they were worn by Jordan at the NBA All-Star weekend in Charlotte.
Price: originally started from $88,071 and went up to $250,000 at auction
Air Jordan 3/8 Retro "Kobe Pack" These special trainers were distributed to only friends and family of Kobe Bryant in 2016, so the market value has gone up unimaginably higher. The Air Jordan Kobe Pack is a commemoration of Bryant's 20 exceptional years in the NBA as one of the greatest players of all time. Decorated in Los Angeles Lakers colours, the pair is a replica of the Air Jordan 3 and Air Jordan 8 gifted to the superstar a decade before.
Price: $800,000
Michael Jordan's Game Worn Nike Air Ship Here are the most expensive worn sneakers, amongst so many others: the Michael Jordan's Game Worn Nike Airship. Sold at a record-breaking price to collector Nick Fiorella at Sotheby's in 2021, the autographed Air Ship sneakers were worn by MJ at the 5th NBA game back in 1984.
Price: $1.47 million
Kanye West Nike Air Yeezy 1 'Prototype' The fantastic success of Nike and Kanye West's collaboration, Yeezy, is known worldwide these days. In fact, it unofficially started when West performed at the 2008 Grammys and wore his self-designed Air Yeezy 1 Prototype on the stage. The sneakers went on a private sale at Sotheby's in 2021 and were sold to RARES, a sneaker investing platform.
Price: $1.8 million
Solid Gold OVO x Air Jordans It can't make you fly, but this pair of sneakers will surely get you lots of attention. The Solid Gold OVO x Air Jordans were born under the collaboration of Drake and Nike, and are covered in 24K Gold. Designed by the American artist Matthew Senna, the sneakers were launched in 2016 and are by far the most expensive pair of sneakers ever. With a weight of over 22 kilograms for each shoe and uncomfortable insides that aren't really practical to wear, these bad boys are more of valuable possession to be admired than to be worn.
Price: $2 Million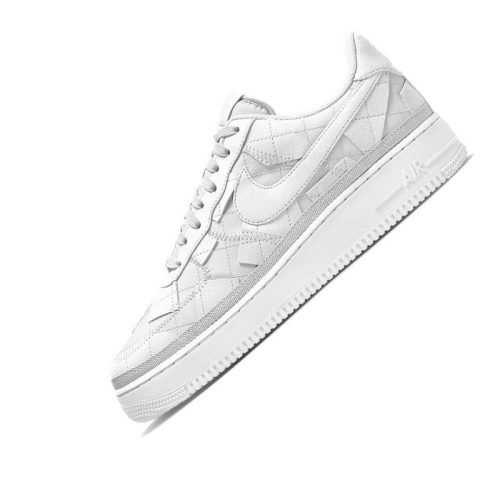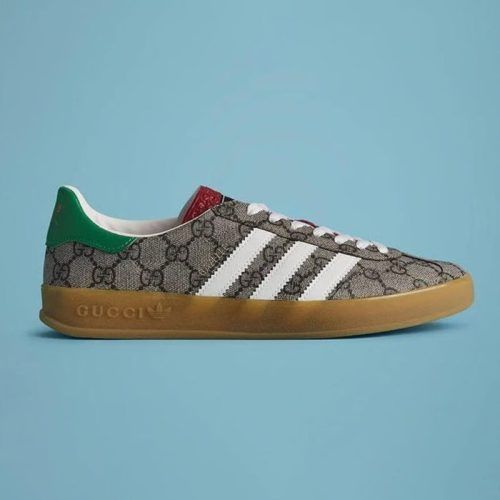 [Hero image credit: Sotheby and featured image: Buscemi]
This story first appeared on Prestige Online Thailand