Basketball legend Michael Jordan signing a five-year deal with Nike back in the 80s was that momentous cynosure that no one imagined would change the dynamics of the sneaker world. Their partnership laid the foundation of the sneaker culture we know today.
The brand enjoys a massive global following, and the cult-like status of Air Jordan sneakers is difficult to match by several shoemakers. And it all began in 1984 when the basketball icon took the first pair of Jordans onto the court and was subsequently fined for wearing them. Later released in 1985, the first drop of Air Jordan 1 sneaker instantly sold out, and the rest is history.
Over the years, the brand has constantly aimed at expanding its collection by redesigning and reimagining its iconic pairs and collaborating with multiple artists, pop culture icons and other influential figures. While this offers us sneakerheads some of the most avant-garde designs and eclectic colourways, the brand makes it a tad difficult for a sneaker novice to pick a few pieces and start building their collection. We, being your saviours, however, have curated a guide that can help you decide.
How to choose the best Air Jordan sneakers
Although the oomph of Jordans is enough to make you buy a pair or more, it is essential to understand the brand's history and its milestones if you want your collection to be meaningful and distinctive. While many of the recent designs are iterations of the older classics in different colour combinations, most of the OG pairs have a story or significance attached to them. And let's not forget the various collaborations that Nike keeps coming up with now and then. So, ample knowledge about the brand and its heritage is a must.
While many designs are easily available on Nike's website, their flagship stores, online and offline multi-designer marketplaces and authorised resellers, most of the limited-edition, original and collector pieces can be bought off platforms like StockX and Stadium Goods at a rather high resale value. This is also a telltale of the fact that most Air Jordans make for great investment pieces, as they tend to hold their value well.
While you can wear your Jordans literally anywhere, figuring out what you need a pair for can make for a great start to short-listing. If you're looking for a rather dressy pair for upscale social events or formal occasions, opt for understated pieces like the Dior x Nike Air Jordan Low 1 (Buy it for INR 451740 on StockX).
Similarly, if you're looking for a pair of kicks to elevate your streetwear style, you can pick a quirky colourway or choose a neutral-toned one if you wish your pair to match most of your outfits. If authentic and vintage shoes are on your wishlist, opt for pairs that represent the brand or MJ's history like the Nike Air Jordan XX (Buy it for INR 20377 on StockX), the upper of which traverses through Michael's life or any other original staple. If optimum comfort or high performance for athletic purposes is on your checklist, pick a Jordan pair that's made with advanced cushioning technology or other such features.
Since you're just starting out, timeless classics like Air Jordan 1 (irrespective of the colourway and silhouette) would make for a great choice. They are easy to style and a must-have. Try choosing different colour combinations in various designs whenever buying a pair of Jordans to increase the versatility of your shoe collection. Once you've invested in some basic designs (or their iterations), you can then look to buying collector-worthy pieces or limited-edition collaborations to stay at the top of the game.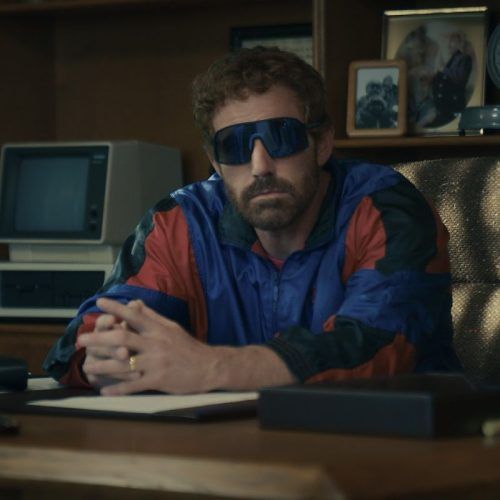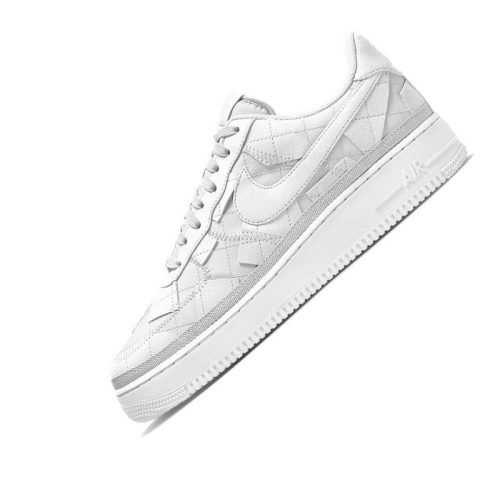 Here are some of the best Air Jordan sneakers of all time
(Main Image Courtesy: James Knight/Pexels; Featured Image Courtesy: Superkicks)
Frequently Asked Questions (FAQs)
Question: Are Air Jordan 1's worth buying?
Answer: Yes, Air Jordan 1's are worth buying, especially the Retro High OGs. Irrespective of the colourway or the silhouette, these classics make for a good investment, as they tend to hold their value well and never really depreciate. They are both stylish and durable and have great quality.
Question: Is Air Jordan a luxury brand?
Answer: Yes, it is a luxury brand since it manufactures designer pieces of premium quality and style. Collaborations with various artists, legends and pop culture icons further add to its luxurious appeal, ensuring that the Air Jordan franchise lives forever.
Question: Which is the most comfortable Air Jordan?
Answer: Some of the most comfortable Nike Jordans include Jordan XIX (that's made with Tech Flex materials and carbon fibre shank), Air Jordan 12 Retro Flu Game, Air Jordan 2 Retro and Air Jordan 1 Retro High.
Question: Why are Air Jordans costly?
Answer: Jordan is a luxury sneaker label that's known for producing high-quality pieces and specifically durable shoes crafted with some of the most premium materials. While the shoes define peak luxury, how the brand makes and markets those shoes and the time and money spent on making each pair also affect the price point.
written by.
Divya Arora
With an academic background in Public Relations, Divya has a flair for writing about topics spanning genres like lifestyle, beauty, fashion, travel, FnB, tech and entertainment. She fancies everything that's a wholesome blend of contemporary finery and timelessness. Quirky earrings and tees are her weakness. When not creating content, you will find her devouring food, snuggling in with a book and a cup-a-chai, admiring skies or revisiting Hogwarts.