A walk around the popular areas of Mumbai, and you will get a sneak peek into the crazy nightlife of the city. Mumbai is the home to some of the fanciest bars in the country, and what makes it even better are new spaces that keep opening from time to time. With each new bar opening, people are introduced to new party cultures and places that offer some of the best drinking experiences.
In a city that is ever-evolving with people always looking to try something new, Mumbai has some of the best new bars that need to be on your radar. Be it your famous suburban areas or the glamourous spots of South Mumbai, there are quite a few bars in Mumbai that you must try on your next weekend outing. Let's see our curated list of the best bars in Mumbai.
Best new bars in Mumbai that should be on your radar
SHY – Khar A vintage scape with a large bar, a fire corridor led, and a colonial clubhouse vibe — this best describes the upcoming space named SHY. The bar has a library, and a map room and every spot are lit with soft chandeliers. With its open kitchen and wood-fired oven dishing out comfort food, and the indoor appointments of crafted furniture and lamps, Shy will draw you into her magnetic embrace.
Address: 201, Vimal Residency, 10th road, Khar
Timings: 12:00 pm to 1:30 am (from 16 January)
Contact: Not available
Check them out here.
Balmy – Breach Candy Balmy, the all-day Café & Bar takes you on a culinary journey of delicious natural flavours and caters to all dietary preferences such as vegan, vegetarian, Jain, and non-vegetarian. Some of the signature cocktails include Kiss of Summer (a savoury cocktail infused with elderflower, gin, sweet & sour syrup, malta, and soda), Balmy Street (a signature drink containing lavender & Yuzu infused gin topped with tonic water), Sweet Lie (a robust cocktail with lychee & rose syrup, and vodka), and Brunch Feels (a tangy cocktail served with kafir lime & lemongrass, gin, and lemon)
Address: Bhulabhai Desai Marg, Breach Candy, Cumballa Hill
Timings: 12:00 pm to 1:30 am
Contact: +91 88288 66148
Check them out here.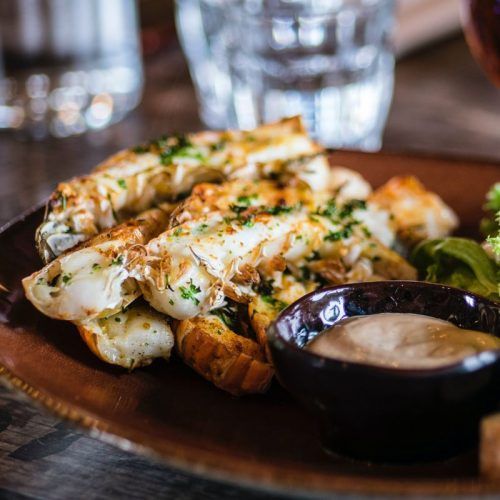 Native Bombay Bar – Ballard Estate A cosy fine-dine restaurant serving pan-Indian cuisine, Native Bombay Bar is one of the best new bars in Mumbai. It is the first of its kind only-Negroni concept bar in the city. The old ice-producing machine and the easy chairs give the island bar a welcoming vibe. Some of the must-try drinks at this bar are Passion Sbagliato and Marmite-infused Negroni which is barrel-aged for two weeks. Other favourites include Coco & Curry, White Negroni, and more. Pair the delicious drink with a decadent palette of food.
Address: Native Bombay, 10-12, Cochin St, Ballard Estate, Fort
Timings: 07:00 pm – 12:00 am (Native Bombay opens from 5:00 pm to 1:30 am)
Contact: +91 9619066000
Check them out here.
The British Brewing Company – Todi Mills British Brewing Company's all-new flagship outpost in Todi Mills. The rustic indoor section has a seating capacity of 90 guests with a state-of-the-art bar counter, quirky decor elements such as beer crown murals, and a stunning graffiti wall. The bar menu includes everything from the regulars to the stalwart British Cocktail Club section that sets it apart. Classics such as Espresso Martini, London Sour, and The London Mule to one-of-a-kind options such as Pornstar Martini, Passion Tai, Ward 8 and much more, are all featured on the menu.
Address: Todi Mill, Lower Parel
Timings: 12:00 pm to 12:00 am
Contact: 022 4893 1217
Check them out here.
Here Image: Courtesy Patrick Tomasso/Unsplash, Feature Image: Courtesy Qui Nyugen/Unsplash
This story first appeared in Lifestyle Asia India
Frequently Asked Questions (FAQs)
Question: Which are the best bars in Mumbai?
Answer: Toit, Madeira and Mime, The Bar Stock Exchange, Toto's Garage are some of the best bars in Mumbai.
Question: What are the most expensive bars in Mumbai?
Answer: Barrel Mansion, Club Sirkus, Matahaari are counted amongst the most expensive bars in Mumbai.