Having the perfect laptop at your disposal is essential for a phenomenal gaming experience. It's like a full-scale gaming machine that lets you perform better and climb up the scoreboards. Interestingly, one can find some of the best gaming laptops under INR 60000 which is possibly every beginner's dream come true.
A gaming laptop is unlike the usual one owing to its configuration, high-powered specifications, speed and specific graphics processor (GPU), which is why investing in a dedicated desktop for gaming purposes is ideal. Moreover, while playing games on a normal laptop isn't as efficient and experiential as it should be, one can use a gaming laptop for their daily tasks and work-related needs. Hence, if you're a gaming novice who's looking for an all-in-one device, you know what to do.
Nowadays, some of the best gaming laptops are designed to provide the competence and capacity of a powerful device in a sleeker, lighter and more portable design as compared to traditional and heavy ones. They can run for long periods without heating up and are equipped with optimum performance, exceptional displays with fast refresh rates and high-quality graphics.
What to look for while buying the best gaming laptop?
Splurging on a gaming laptop is a big decision and involves considering a few factors and key features, especially if you're a beginner. Since it's quite a task, we have curated this guide to help you pick one easily.
Processor (CPU)
The Central Processing Unit or CPU is the main component. It is the brain of any laptop, especially gaming ones. Built with cores, threads and clock speed, a processor handles and distributes the workload of the laptop to ensure a fast pace. Compare this aspect across various models and choose appropriately since a good processor is adept at running and handling even the most demanding games without any lag or speed issues. Gaming laptop CPUs are usually equipped with four to eight cores with two threads per core.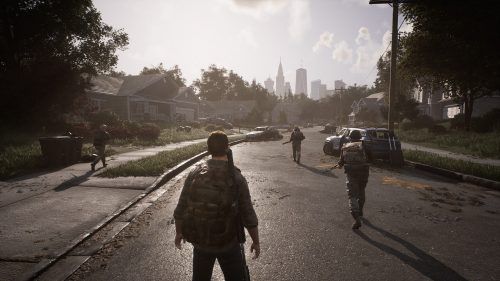 Graphics card (GPU)
A dedicated graphics card (or a video card) makes for one of the most essential components of a gaming laptop. It is responsible for processing information and generating high-resolution graphics output on the screen. Since games involve GPUs, it is absolutely essential that you invest in a good one after doing thorough research.
Display
The display of the laptop impacts your gaming experience significantly — both size and resolution. The most common display size that also adds to the laptop's portability is 15 inches; however, it also goes up to 17 inches in many models. Additionally, while 1080 pixels is the standard resolution, newer laptops feature up to 1440 pixels (4K display).
While OLED panels offer visuals that are extremely vibrant and enhanced, LCD panels make for a better choice if you desire high refresh rates (on-screen action appears smooth).
RAM
Random Access Memory or RAM stores data temporarily to ensure your programs load quicker. Additionally, it also allows the system to switch between multiple programs and background services rapidly without hampering the user experience. For an unmatched gaming session, it is ideal to opt for a laptop with a RAM of 16GB or 32GB however, 8GB RAM is also enough for mid-level gaming.
Design
Gaming laptops are available in a slew of sizes, from bulky to slim ones. However, over the years, models have gone relatively thinner to increase portability without compromising on performance. Even optimum cooling systems are now being incorporated in these slim designs as compared to the stereotypically thick ones.
Take your pick from these best gaming laptops under INR 60000
Jump To / Table of Contents
Prices of the products mentioned in the story are subject to change. (Hero and Featured Image: Courtesy Asus)
Frequently Asked Questions (FAQs)
Question: Which are the most expensive gaming laptops?
Answer: Priced at approximately INR 6,99,999, Acer Predator 21X is the most expensive gaming laptop followed by MSI GT75 Titan 4K-012 priced at approximately INR 3,99,989.
Question: Are professional laptops under INR 60000 good for gaming?
Answer: While you might be able to play mid-level games on a normal or business laptop, it won't be able to provide you with an unmatched user experience that a gaming laptop can.
Question: What is the battery life of gaming laptops under INR 60000?
Answer: The battery life of a gaming laptop under INR 60000 should last for at least six to eight hours.
Question: What is the minimum RAM and graphics card required for gaming laptops?
Answer: While 8GB RAM is sufficient for mid-level gaming, 16GB RAM is rather ideal for a great gaming experience. As for the graphics card, a minimum of GTX 1050 Ti/1050, RX 570/580 is a must.
Question: Can I upgrade the RAM and storage in gaming laptops under INR 60000?
Answer: Yes, both RAM and storage can be upgraded or expanded in gaming laptops.
written by.
Divya Arora
With an academic background in Public Relations, Divya has a flair for writing about topics spanning genres like lifestyle, beauty, fashion, travel, FnB, tech and entertainment. She fancies everything that's a wholesome blend of contemporary finery and timelessness. Quirky earrings and tees are her weakness. When not creating content, you will find her devouring food, snuggling in with a book and a cup-a-chai, admiring skies or revisiting Hogwarts.