Remember that iconic scene in Wolf of Wall Street when a ridiculously high Leonardo DiCaprio tries to get to his car? That very same car, the Lamborghini Countach, is being auctioned off.
Let's be clear: there are many things that shouldn't be replicated from the movie The Wolf of Wall Street, things that we can't even mention here. But if you've watched the movie, you know exactly what those things are. However, one of the very few things you could possibly get for yourself—legally, of course—is the stylish car Jordan Belfort unfortunately crashes because he was under the influence. Fortunately, that very same car is going to be auctioned off soon.
[Hero image: RM Sotheby's]
The iconic car from Wolf of Wall Street is being auctioned off There were two Lamborghini Countachs used during the filming of Martin Scorcese's Wolf of Wall Street. One was crashed for the sake of the film and the other is the fortunate surviving one that's being auctioned by RM Sotheby's. The "Wolf" Countach, as it's been dubbed, is an obvious 80's style icon that looks straight out of Miami Vice. This specific Countach is the 25th-anniversary edition of the car and has a 5.2-litre V12.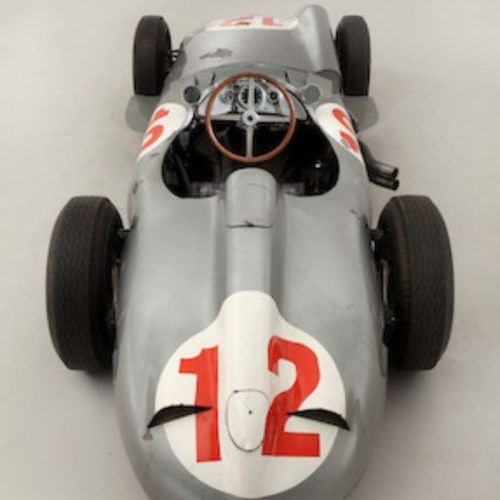 While another Countach with almost the same specs was auctioned a few weeks ago according to Hypebeast, it's expected that this one will fetch for three times the price of the previous car due to its appearance in the Scorcese movie. That said, it's no surprise that it's the headliner for the New York City Luxury Week boutique sale, which kicks off on December 8. A number of other vintage luxury cars will also be auctioned off, but the "Wolf" Countach arguably casts a shadow over them all. "Scorsese, DiCaprio, Lamborghini, and New York—all make for an incredible pedigree," said Gord Duff, Global Head of Auctions at RM Sotheby's.
For more information, visit RM Sotheby's official website.
This story first appeared on Prestige Online Thailand