Apple introduced its first products of 2023 on 17 January, and the drop includes faster and updated models of the MacBook Pro laptops as well as the Mac Mini desktop.
At a glance, the major step up for the high-end laptops is the addition of the new M2 Pro and M2 Max chips, while the Mac Mini desktop is boosted with M2 and M2 Pro chips.
Here are all the details about Apple's first product launch of 2023
The laptop update In a bid to bring more power-efficient performance to pro users, the newly launched MacBook Pro laptops are faster and smoother with a never-seen-before battery life.
Though the new 14-inch and 16-inch models look similar to the ones launched in 2021, the powerful M2 Pro and M2 Max chips are the real game-changers. They replace the previous M1 Pro and M1 Max processors and are all set to power a range of products that earned USD 40.2 billion in 2022, making for over 10 per cent of Apple's revenue.
According to a release, these new Apple products will be "Building on the unprecedented power efficiency of Apple silicon, battery life on MacBook Pro is now up to 22 hours — the longest battery life ever in a Mac.2." It also mentions that the powerful connectivity of the new MacBook Pro is enabled to support Wi-Fi 6E, which offers faster and seamless wireless performance. It is also advanced HDMI-enabled that supports powerful 8K displays for the first time.
The release further adds, "With up to 96GB of unified memory in the M2 Max model, creators can work on scenes so large that PC laptops can't even run them. Rounding out the unrivalled features of MacBook Pro are its renowned Liquid Retina XDR display, an extensive array of connectivity, 1080p FaceTime HD camera, six-speaker sound system, and studio-quality mics. When combined with macOS Ventura, the MacBook Pro user experience is unrivalled."
Customers can order the new Apple MacBook Pro from January 17, with availability starting from Tuesday, January 24. The new 14-inch model with M2 Pro starts at USD 1,999 (US) and USD 1,849 (US) for education, while the 16-inch variation with M2 Pro starts at USD 2,499 (US) and USD 2,299 (US) for education.
On this front, the tech giant intends to introduce an M2 chip to its Mac Pro desktop later in 2023 and is also in the works to create a bigger 15-inch model of the MacBook Air.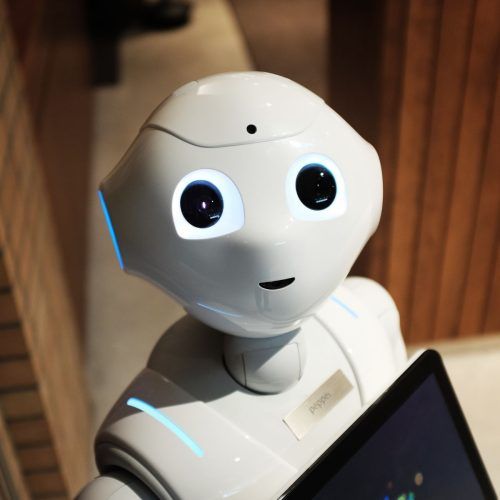 The Mac Mini desktop update The new Mac Mini desktop also looks similar to its previous model and comes as the first update in over two years since 2020. It also has the same M2 chip as in the 13-inch MacBook Pro and MacBook Air, and a new version with the faster M2 Pro is also launched.
The basic configuration of the Mac Mini with the M2 chip includes 8 GB RAM and 256 GB of storage. The desktop features an HDMI port, gigabit ethernet and a regular headphone jack. Plus, two USB-A ports and two Thunderbolt 4 (USB-C) ports are also provided at the back of the device. This comes as a major upgrade from the earlier Thunderbolt 3 ports on the previous generation.
The second variation with the M2 Pro chip is equipped with 16 GB RAM and 512 GB of SSD storage. The device also has two extra Thunderbolt 4 ports along with the ones available with the M2 iteration.
The Apple release for the announcement of Mac Mini mentions that the device with M2 "features an 8-core CPU with four high-performance and four high-efficiency cores, along with a 10-core GPU — perfect for users looking for superfast performance and incredible productivity at an even more affordable starting price of $599."
With this release, Apple discontinued the sale of Mac Minis with Intel chips or other non-Apple processors. This marks the first time that the Silicon Valley tech company has introduced high-end chips to the Mini devices. Before this, they only came with the same M1 chip as the MacBook Air.
Mac mini with M2 starts at USD 599 (US) and USD 499 (US) for education and the one with M2 Pro starts at USD 1,299 (US) and USD 1,199 (US) for education.
What else to expect in 2023
According to Bloomberg, which reported on the upgrades on MacBook and Mac Mini in 2022, the California-based tech behemoth is also expected to roll out a mixed-reality headset in 2023.
Apple is also working on developing the new iPhone 15 line, a new HomePod speaker as well as introducing new processors in the Apple watches. And, in the future, it aims at adding touch screens to the MacBook Pro in 2025.
(Main and featured image credit: Apple)
This story first appeared in Lifestyle Asia Singapore
written by.
Trinetra Paul
Trinetra is an ardent foodie and bibliophile who writes about films, travel, food and lifestyle. As a writer and literature student, slam poetry and storytelling are her go to jam. When not working, Trinetra is busy looking for her next place to visit or binge-watching Instagram videos for travel inspiration.