It's been over 25 years since the wizarding world of Harry Potter came into being courtesy of author JK Rowling and the fandom has only increased with time. Now, a video game — Hogwarts Legacy — set in the Harry Potter universe introduced in the books will release on February 10.
Although this isn't the first Harry Potter game to be released, Hogwarts Legacy is an immersive, open-world action role-playing game (RPG) that has excited video gamers and Potterheads alike.
The mystical RPG begins with the user starting at Hogwarts in the 1800s, as a fifth-year witch or wizard (as seen in the official trailer). The player will be doing almost everything – from learning spells in regular classes to fighting trolls and conjuring enchanting potions.
Check out the official trailer of Hogwarts Legacy right here.
Interested gamers can pre-order Hogwarts Legacy now. It'll be available in two editions – Standard and Deluxe. Find out more details here.
Hogwarts Legacy: What is it all about? Those of you who wanted to witness the magic of Hogwarts since your childhood can now do so. According to the official website, the RPG would take you back to the 1800s in Hogwarts. You would enter the game as a student who holds the clue to a secret that has the possibility to wreck the wizarding world. It would be on you to take control of the wizarding world thereafter. You would be the one to decide your own legacy – and that's exactly why the game says 'Live The Unwritten'.
Here are a few things to explore once you enter the game.
Explore an Open World
You could discover the wizarding world at leisure. Wander through Hogwarts, Hogsmeade, the Forbidden Forest, and the surrounding areas.
Be the Witch or Wizard you want to be
Of the many things that had Potterheads excited was the sorting into a specific house. With this game, you would be able to experience that apart from learning how to cast spells, brew potions, forge relationships, and take care of magical beasts.
Experience a new wizarding world adventure
Needless to say, this RPG will be an adventure like never before. You would be able to experience the wizarding world and engage in battles with trolls, dark wizards, goblins and more villains threatening the wizarding realm.
Hogwarts Legacy early access in India For video gamers who are accessing Hogwarts Legacy on their PS 5 and Xbox in India, early access to the game is already available.
Date: 7 February
Timings: 12:00 AM IST
Edition: Deluxe
Platforms: PlayStation 5 and Xbox Series X
For gamers in India who will be accessing the game on their PCs, early access to Hogwarts Legacy will be available as per the following schedule.
Date: 7 February
Timings: 11:30 PM IST
Edition: Deluxe
Platforms: PC
Hogwarts Legacy early access across the world
Early access to the RPG will be available in Japan, Philippines, Australia, New Zealand, China, South Africa, Italy, Spain, the UK, Brazil, Colombia, Mexico, New York, Canada, and Los Angeles on February 7, 12 am local time.
For PC players, the console will go live at the local time equivalent to 10 AM PST/1 PM EST.
Interestingly, apart from the Standard and Deluxe editions, the Hogwarts Legacy developers, Avalanche Software and Warner Bros., had also launched a Collector's edition which sold out within days of its pre-orders going live.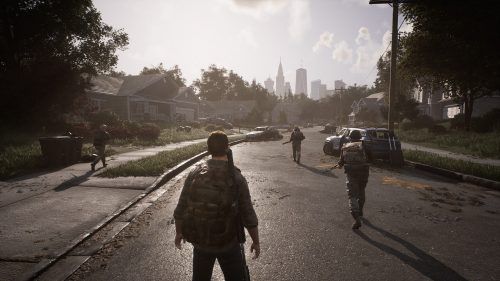 Hogwarts Legacy: What is Twitter saying
Twitterati is impressed with the open-world action RPG. The trailer of Hogwarts Legacy already had video game buffs and aficionados of the Potter universe excited and now the early access has left the gamers thrilled like anything. Here's what Twitter is saying.
#HogwartsLegacy is currently #1 on Twitch!! pic.twitter.com/Lr7W3LnYli

— The Octane Owl (@TheOctaneOwl) February 7, 2023
I foresee Hogwarts Legacy taking home a lot of awards in 2023.

The game is truly made with passion, Its incredibly fun and built with tons of fan service. pic.twitter.com/Fne7BlVw88

— H o l l o w (@HollowPoiint) February 7, 2023
me in the first 10 seconds of Hogwarts Legacy pic.twitter.com/zvLx8IdMoc

— XY (@_exwy) February 1, 2023
My first time but i always kinda figured #Gryffindor #HogwartsLegacy https://t.co/UZ4gsP74ND

— DKingdomGaming (@DKingdomGaming1) February 7, 2023
I am #HogwartsLegacy ready! @wbgames @AvalancheWB 😁😁🙌🏻🙌🏻 #PS5 pic.twitter.com/in828NIicp

— Marty Kottick 🏳️‍🌈🎬📺🎮🎵 (@mkottick) February 7, 2023
Me pulling up to play Hogwarts Legacy to do what Voldemort couldn't pic.twitter.com/AXMTXuNlis

— Sin (@Sinxims) January 18, 2023
Gameplays and reviews by enthusiasts who have already got their hands on the game are doing rounds. If you're keen to know what all it holds, stay updated with the minutest of details by keeping a tab on the Hogwarts Legacy website and all its official channels.
Hero and Featured Images: Courtesy hogwartslegacy.com
This story first appeared in Lifestyle Asia India