There is a new smartphone in town and it's one that warrants your attention. The iQOO 11 is a powerful gadget that offers incredible performance and 5G connectivity. The phone, which will go on sale on 13th January, will be priced at INR 51,999 on Amazon.
iQOO 11 is launching today in 🇮🇳 India at 12 noon. India's first Snapdragon 8 Gen 2 phone.@IqooInd #iQOO11 pic.twitter.com/U6USGpH3br

— Prathap G (@prathapgtech) January 10, 2023
The iQOO 5G 11's exciting features: 2k E6 AMOLED display, V2 graphic chip and more
The iQOO 11 is a powerful smartphone that comes equipped with some incredible specs under the hood. Right off the bat, the phone has a stunning 2k E6 AMOLED display that is an absolute visual treat for the eyes. It also comes equipped with a Snapdragon 8 Gen 2 chip that boasts the highest-ever AnTuTu score of 1.3 Mn+.
View this post on Instagram
If you love playing video games on your smartphone, then you will absolutely love the iQOO 11 as it features a powerful and dedicated V2 graphic chip. The phone also comes with fast charging that will restore your battery to 50% in just eight minutes! Then there's the 50-megapixel camera that comes with optical image stabilisation and an ultra-wide angle. According to iQOO, the camera will also let you light up your night photography in an impressive way.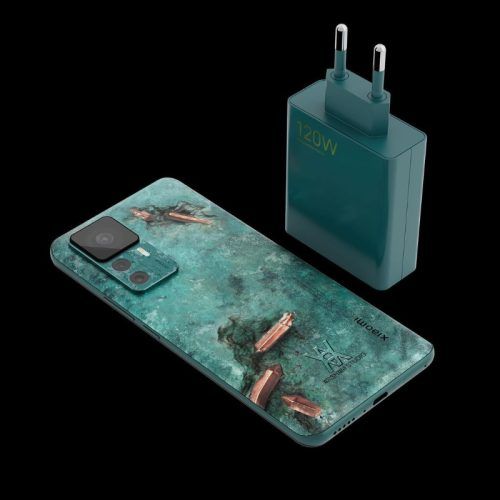 Twitter reviews: the iQOO 11 5G smartphone gets a thumbs up from tech junkies
How it actually looked and how the low-light video mode in the #iQOO11 captured the scene. Both were shot on the same phone. @IqooInd tells us that this is because of the V2 chip, which unlocks the ability to record well-exposed low-light videos up to 4k 30fps. pic.twitter.com/H7Z9iF6txt

— Pranav Hegde (@PranavHegdeHere) January 7, 2023
Been using and liking the design of iQOO 11 very much. Yet to test the cameras, but have high expectations from the V2 chip, especially after seeing what @PranavHegdeHere has been capturing!#iQOO11 pic.twitter.com/SOq378QaIe

— Prakhar Khanna (@Parkyprakhar) January 9, 2023
2023 just started with a bang. Didn't expect it, but the #iQOO11 is an ALL-ROUNDER not just a gaming phone!

Really good camera tuning, excellent gaming but my favs – the display & speakers!

Is Iqoo ready to take on premium brands at 59,999? What's your take 🤔 #IRO pic.twitter.com/lrLUvqiLAU

— roobina mongia (@roobinam) January 10, 2023
iQOO 11 Overview

– Solid build, looks & feels premium
– Color accurate, bright 2K panel
– No complaints with Snapdragon 8 Gen 2
– 50MP main sensor performs well thanks to V2 chip
– Crisp haptics
– Overall smooth UI
– Excellent battery life

Solid buy for ₹55k (with discounts) pic.twitter.com/5lQ4mK7iWa

— Yogesh Brar (@heyitsyogesh) January 10, 2023
For more information about the iQOO 11, click here
(Main image credits: Courtesy Instagram/iQOO)
(Feature image credits: Courtesy: iQOO)
Frequently Asked Questions (FAQs)
Question: What is the price of the iQ00 11?
Answer: While the official price for the iQ00 11 is INR 59,999, it will be available on Amazon starting at INR 51,999.
Question: Is the iQ00 11 available on Amazon?
Answer: Yes, the iQOO 11 will be available on Amazon starting from 13th January, 2023.
Question: What are the features of the iQ00 11?
Answer: Features of the iQOO 11 include a 2k E6 AMOLED display screen, a Snapdragon 8 Gen 2 chip, dedicated V2 graphic chip, and a 50-megapixel camera with OIS.
written by.
Aayaan Upadhyaya
Senior Editor - Growth, Augustman
Aayaan Upadhyaya enjoys writing about pop culture, wellness, and lifestyle. In his spare time, you can find him listening to true crime podcasts, playing RPG video games, or reading an engrossing novel. A graduate of journalism and mass communication, he is a senior editor who has previously worked with Times Internet.