Artificial intelligence (AI) has the potential to revolutionise the way we travel. From booking our flights and accommodations to possibly delaying restaurant reservations after calculating how late we may be, AI has the scope to do things that may be beyond our imagination. The latest AI tool, ChatGPT, is making many daily tasks easy. But can it change the way we plan vacations?
When I think of artificial intelligence, the first thing that comes to mind is Skynet from the movie Terminator. Therefore I was hesitant to try ChatGPT at first. With much buzz around this software, it made me curious whether ChatGPT can help me plan the perfect vacation to Goa.
I decided to have a 'conversation' with the AI and extensively asked questions regarding flights, trains, accommodations, tourist attractions and restaurant recommendations. Goa is one of the most popular tourist destinations in India; hence I assume the AI would have sufficient information to help me plan a trip to Goa.
What is ChatGPT?
Introduced to the world by OpenAI in November 2022, this new software went viral, with people asking the AI to do a wide range of tasks, no matter how mundane or bizarre it may be. ChatGPT's advanced language capabilities prioritise problem-solving and enable it to provide accurate, helpful, informative, and relevant responses to any questions it receives. Through conversations via chats, it can help solve math problems, debug codes, explain theories and write essays. Currently, ChatGPT 3.5 is accessible to everybody for free. However, OpenAI has recently released ChatGPT 4, which is available to ChatGPT Plus users for USD 20 per month (around INR 1,650).
What happened when I tried to plan a vacation with ChatGPT?
Asking for flight and train information
The first step to planning a vacation is reaching the destination. For example, my 'perfect vacation to Goa' is from Delhi; hence I asked the AI to suggest flight and train recommendations to reach the destination as quickly as possible.
Flights
My first request was to help me find the cheapest flights in May that land during the day. I got the timings, airline name and cost of three flights: With every response, it gave me a disclaimer, just like the one shown above. And the AI was right. So I looked for the flights and found out the timings and prices differed from the ones shared.
But let's think of a scenario where the details were correct. The information won't make the process of booking flights easy. Without the help of a booking link or flight number, I will not only need to search for the suggested flights, but I will also need to verify the cheapest ticket of the flights by scrolling through several websites and booking the desired one myself.
It would be easier for any individual to go to a flight booking website and book the best flight or refer to a travel agent who can book the flight that meets all requirements.
Trains
While taking a train from Delhi to Goa is not the fastest way to reach the party capital of the country, Indian Railways is an essential mode of transport within India, and many people prefer travelling by train. So to check the AI's knowledge of trains in India, I asked it about the fastest options from Delhi to Goa and this is the response I got: I noticed a few discrepancies that made me feel like all the information shared by ChatGPT is not fully reliable.
The Rajdhani Express mentioned is actually the Hazrat Nizamuddin – Madgaon Rajdhani Express. The train number shared is correct, which made it easy for me to look for it and find the correct name. It covers the distance in around 25 hours, not 24 hours. It does run twice a week.
It also recommended me the same trains twice, but there were inconsistencies there as well. If you look carefully at the picture shared above, the 12780/12779 is the Goa Express, not the Hazrat Nizamuddin – Madgoan Express, which was already suggested to me as the first option. The Goa Express comes up as the second and the third suggestion, which was again, a bit confusing.
According to the AI, the Trivandrum Rajdhani doesn't stop in Goa. However, the truth is that it does stop in Goa, at Madgaon railway station. So one doesn't need to reach Thiruvananthapuram and then head to Goa. The AI suggested a long route when a short route existed.
Since ChatGPT has information only till 2021, it is sharing outdated flight and train details that are not helpful to a person planning a vacation in 2023. People need real-time information and updates regarding transport; hence, using ChatGPT for the best flight or train suggestions may not be useful.
Requesting accommodation suggestions
The next stage to planning any trip is the stay. I asked for specific recommendations about the area of Goa I should live in and what kind of properties I want to stay in. First, I shared that I was looking for an 'adventurous vacation full of sightseeing and partying; where should I stay?' And its response was North Goa, which is spot-on. It further suggested I stay in Baga, Anjuna, Calangute or Candolim, areas located in the north.
Next, I wanted to test its knowledge of properties in Goa. And I decided to drill it with a series of questions.
I asked it to suggest private villas with a pool close to a beach in North Goa. It recommended Villa Oceania (Anjuna), Casa Azure (Candolim), Casa Calangute and Villa Amor (Vagator). I wanted more information regarding these properties and asked for prices, user ratings and booking links. The AI shared random Airbnb links in Sierra Leone and Kazakhstan, which confused me. But that's not it; when I looked for the villas myself – I saw that Villa Amor doesn't exist in Calangute, there surely is a Villa Amore and a Casa de Amor, but both the properties are in Anjuna. Casa Calangute is the name of service apartments, not a villa. Casa Azure is in Calangute and not in Candolim, and I couldn't find a Villa Oceania in Anjuna, instead, I found a Casa Oceana in Candolim. None of the recommendations by ChatGPT was legit.
But I didn't lose hope yet and thought maybe I had asked for something too niche and it got confused while gathering data. So I requested it to share five-star hotels in North Goa with a private beach along with the properties' user ratings, prices and booking links. It suggested The LaLiT Golf & Spa Resort Goa in Canacona, Taj Fort Aguada Resort & Spa in Sinquerim, Grand Hyatt Goa in Bambolim and W Goa in Vagator. This time, the links were all correct, but the prices and user ratings were wrong since the AI's knowledge is from 2021. However, it committed another mistake. The Lalit Golf & Spa Resort is in Cancona, South Goa. I asked for properties in North Goa.
I know Cancona is in the southern part of the state because I have been to Goa. Someone who has never visited this destination might go with these recommendations and end up booking a property in South Goa for a vacation they are planning in North Goa.
The AI mentions at the start that it is very likely to generate incorrect information or even biased content. However, I was not expecting it to produce this many errors when it comes to planning a vacation in one of the most popular destinations in the country. Therefore, it is best not to fully rely on ChatGPT for information regarding booking accommodations. Once it is updated with real-time information, it could share more helpful responses.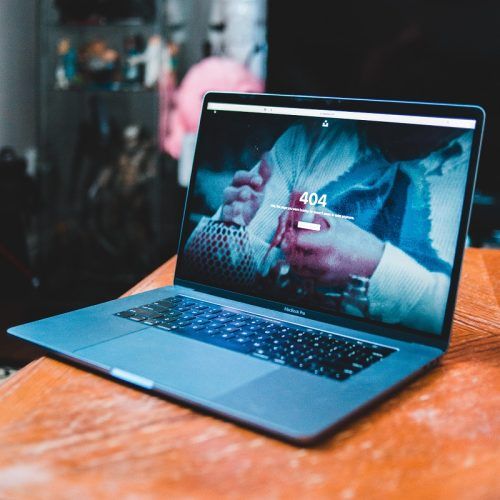 Planning an itinerary with ChatGPT
Now that I have gathered information regarding flights and accommodations, it is time for me to plan what I might do in Goa. Should I plan a relaxing day in South Goa or go sightseeing in Old Goa? Either way, I asked ChatGPT for help.
I asked for something simple – how should I spend a day in North Goa? And the response was extremely detailed. The AI recommended starting the day by exploring the Aguada Fort and shared that the 'fort offers stunning views of the Arabian Sea and has a lighthouse that's worth checking out.' Then I should be heading to the Anjuna Flea Market 'which is open on Wednesdays' to shop for souvenirs and clothes.
For lunch, it suggested a meal at 'Thirsty Bear Sports Bar & Kitchen, located in Calangute. The bar offers a variety of cuisines, including Indian, Chinese, and Continental, and has a great selection of drinks.'
After that, I should head to Baga beach and enjoy 'water sports activities such as jet skiing, parasailing, and banana boat rides.'
Next, I should head to 'Club Cubana, a famous nightclub located in Arpora' for dancing and end the day at Saturday Night Market in Arpora, 'which is open from 6 pm to midnight.'
This is where things get confusing. Why is the AI suggesting I check out two different markets in a single day when it knows they are not open on the same day? If I check out the Anjuna Flea Market on Wednesday, I can't explore Arpora's Saturday Night Market that day. Also, when I looked for the bar it recommended me for lunch I saw it was closed down. I also noticed that its correct name is 'Thirsty Bear' and it is in Bambolim, not Calangute. The cuisine shared was also incorrect, as the menu on the internet shows it offered burgers, salads, sandwiches, pasta and pizzas.
The next task I gave ChatGPT was to plan a relaxing day in South Goa. According to the AI, I should visit Shri Manguesh Temple in the morning. But, as far as I know, this temple is not in South Goa, so I asked for confirmation. It apologised and shared a new itinerary for South Goa. It suggested beginning the day at Colva Beach, 'the longest and most popular beaches in South Goa'. Then I should check out Cabo de Rama Fort. After that, I should head to Zeebop by the Sea on Utorda Beach for lunch and then shop at Margao Market. Finally, I was suggested 'a relaxing sunset walk along the Benaulim Beach' for the evening, followed by dinner at Martin's Corner.
Overall, regarding itinerary planning, AI can help give useful suggestions. However, one can't blindly trust it and it is always better to take a second opinion from someone you know who has visited the destination or even from the internet.
Food recommendations
I was not really impressed by the restaurant recommendations that were mentioned in the itinerary and wanted to see how much knowledge ChatGPT has regarding food. Goa has an exciting culinary scene that keeps evolving, and a trip to Goa is full of delicious food, especially seafood, and refreshing cocktails.
I asked about the newest restaurants in Goa, and its response surprised me: The AI is self-aware of the fact that it is not up to date with the latest information, and therefore, it couldn't tell me about new restaurants, but it still shared some suggestions for me to browse.
Last, I asked ChatGPT to recommend me Japanese restaurants in South Goa. It suggested Matsuri, Tamari, Sakana, House of Lloyd and Sake. This was where it shared incorrect information again. Sakana is not in South Goa but in Vagator, I confirmed with the AI, and it apologised, again. However, this list, again, had a lot of discrepancies. So I researched and learned that Matsuri has closed, Tamari is in Panaji, and House of Lloyd serves Goan cuisine, not Japanese.
Looking at the results I got, I don't recommend fully trusting ChatGPT's recommendations while planning your meals on a trip, at least to Goa.
How online travel companies perceive ChatGPT
I also asked the opinion of popular online travel companies for their input on the relevance of ChatGPT and how it may impact the way we plan our travel.
The co-founder of EaseMyTrip, Mr Rikant Pittie, shared his opinion on ChatGPT's potential for planning trips with our sister publication Travel + Leisure India and South Asia and mentioned that "the platform can help enhance the vacation planning process and make it all the easier, stress-free and streamlined for travellers. ChatGPT can be a virtual personal guide always by your side."
Mr Matthias Keller, Chief Scientist and SVP of Technology at KAYAK also shared with T+L his excitement to see how ChatGPT will grow – "We're all watching this unfold together. And while it's definitely uncharted territory, we want to continue meeting our consumers where they're spending time, from traditional websites to new AI technologies."
Conclusion
After spending hours questioning (read: interrogating) ChatGPT about almost everything and anything I could think of, what I understand is that the AI is yet to reach its full potential. The major drawback is that it knows about everything only till 2021; which is a setback when it comes to planning a vacation in real-time.
Even with the information it does have, it tends to generate incorrect responses and share biased content. This is something that is mentioned at the beginning of every 'chat' with the AI. Therefore, it is not smart to rely completely on ChatGPT. It does share useful facts that can be helpful to start planning at a preliminary stage.
Coming back to the question I started with – can ChatGPT plan the perfect vacation to Goa? Not yet. AI can do many things well, however, I feel it has a long way to go before travellers can solely depend on it to plan the vacation of their dream.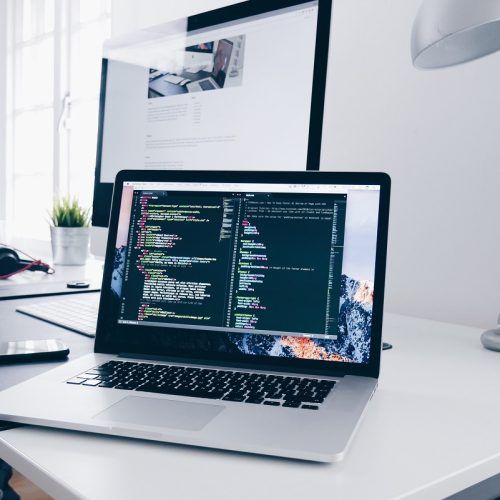 (all conversions were done at the time of writing.)
Hero and feature image: Courtesy Matheus Bertelli/Pexel
This story first appeared on Travel+Leisure Asia