The highly anticipated sequel to Breath of the Wild has been released today. Here's what Twitter has to say about Tears of the Kingdom.
Sequels are challenging to land; doesn't matter whether we're talking video games, books, or movies. When you hit it out of the ballpark the first time, expectations are high the second time around, so it's easier to disappoint the audience.
Nintendo's Legend of Zelda: Breath of the Wild brought the iconic character to the modern age on the Nintendo Switch—and it was a hit. Lauded as one of the best games ever made on any platform, it received numerous Game of the Year accolades and is also one of the best-selling games of all time.
So when its sequel, Tears of the Kingdom, was announced, people were excited but with a hint of anxiety. Would it live up to gamers' expectations and at least be as good as its predecessor?
Well, Tears of the Kingdom is finally out today, and it seems we have an answer.
[Hero image: Twitter]
Twitter reacts to Tears of the Kingdom
The general consensus from video game publications, gamers, and the interwebs is that Tears of the Kingdom is yet another hit. Gaming website IGN calls it "an unfathomable follow-up… somehow improving upon [its predecessor] in nearly every way". GameSpot gave it a perfect score and calls it a "revelation". Wired, meanwhile, disagreed, calling it an "evolution" instead: "In 2017, Breath of the Wild was a gift from the future; in 2023, its sequel is the pinnacle of the present."
Not to be left behind by gaming publications, Twitter, unsurprisingly, had a lot to say about Tears of the Kingdom. Some have been anxiously waiting to get their hands on it. Others are already predicting that it's going to win all the awards. Meanwhile, other gamers are already having their own brand of chaotic fun with the game, as true gamers do.
One of the sentiments that has been echoed over and over again, however, is the enormity of Tears of the Kingdoms' scale. One Twitter user, who got early access to the game, says they've clocked in 60 hours but isn't even close to fo finishing half of it. If you're planning to buy it, you'll definitely be occupied for not just May 2023, but what could possibly be the rest of the year.
Here are some of our favourite reactions to Tears of the Kingdom.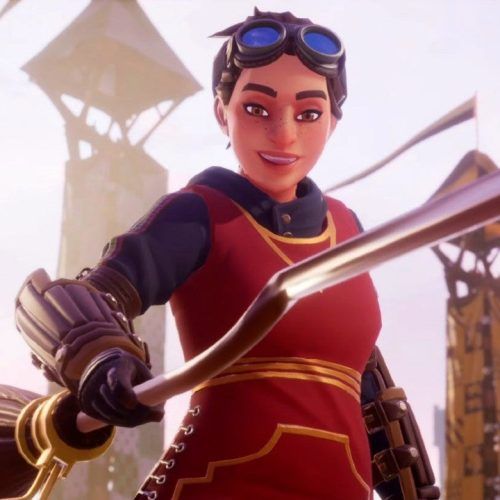 tears of the kingdom, botw2, and totk on their way to accept the game of the year award https://t.co/ZQmJxfJwFk pic.twitter.com/XoFCTUGY3t

— 💙ambi☁️ (@aquatic_ambi) May 11, 2023
The Legend of Zelda: Tears of the Kingdom is currently the #1 highest rated game of all time on OpenCritic

Reviews here: https://t.co/19NTuljHc0 pic.twitter.com/5xI2DFNehe

— OpenCritic (@Open_Critic) May 11, 2023
I WILL BE PLAYING TEARS OF THE KINGDOM IN 16 HOURS GOOD MORNING TO ME pic.twitter.com/z8GTqfKXUE

— dorian ▴ (@impasbitch) May 11, 2023
zelda tears of the kingdom is peak already pic.twitter.com/lzRXBr2B38

— Frogger Updates (@froggerupdates) May 12, 2023
Zelda fans losing it with only one day left until Tears of the Kingdompic.twitter.com/AEDCi7ULvn

— Charles (@VehkSketch) May 11, 2023
*clenches teeth* so happy for non-american zelda fans who get to start playing tears of the kingdom pic.twitter.com/u3RsuPBDRH

— sita ⚡️ (@twilisita) May 11, 2023
ITS FINALLY HAPPENING GUYS I'M FREAKING OUT

THE LEGEND OF ZELDA: TEARS OF THE KINGDOM IS HERE pic.twitter.com/5NhAWvXcuv

— Days After Zelda: Tears of the Kingdom (@DaysBotw) May 12, 2023
Twitter when someone gives Tears of the Kingdom anything below a 9 pic.twitter.com/bvC2EHlAwv

— TheNCSmaster (@TheNCSmaster) May 11, 2023
the culture shock of talking to my american friends about tears of the kingdom pic.twitter.com/OvsKSB1olg

— Antonio Demico (@antodemico) May 11, 2023
"StArFiELd iS gAMe oF thE yEaR 🤓"

STARFIELD WHO?! TEARS OF THE KINGDOM HAS GOTY LOCKED DOWN! ☁️🗡 pic.twitter.com/hNgrHXDRo3

— TM06💿 (@trsrpc) May 11, 2023
[Hero image: Twitter]
This story first appeared on Lifestyle Asia Bangkok