The list of upcoming smartphones in May 2023 is bound to get tech junkies excited. After all, 2023 got off to a great start with Samsung's Galaxy S23 Ultra taking the fight to the Apple iPhone 14 Pro Max and even outshining it in some areas. Brands like OnePlus and Xiaomi also raised their game by launching glamorous flagship phones in collaboration with Hasselblad and Leica, respectively. Does that mean the rest of 2023, including the month of May, won't have anything as exciting in store for tech geeks and smartphone fanatics alike? Not at all!
Even though the high-profile launches of the year have largely (we are still waiting for the Google Pixel Fold and the iPhone 15) taken place, May 2023 has got its fair share of exciting smartphone launches as well. The best part is that these smartphones will all be aiming for different price brackets, which means there will be something in store for everyone. The superstar launches of the summer include the rumoured OnePlus Nord 3, the equally exciting Google Pixel 7a, the much-hyped Poco F5 Pro, and of course the crown jewel of them all, the Google Pixel Fold. So on that note, check out our list of upcoming smartphones in May 2023 to see what the month has in store for you.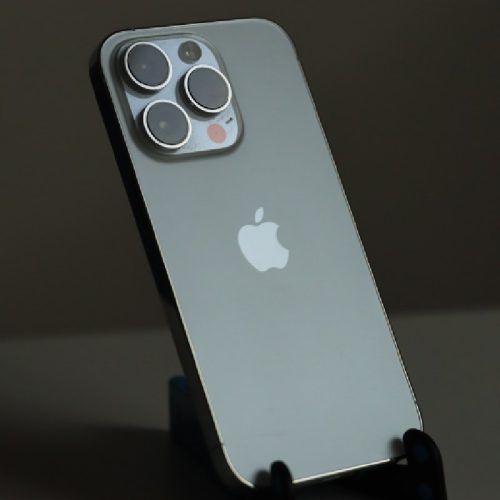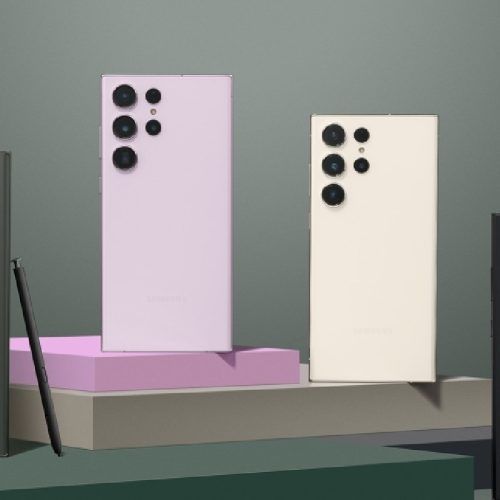 The best upcoming smartphones of May 2023
Jump To / Table of Contents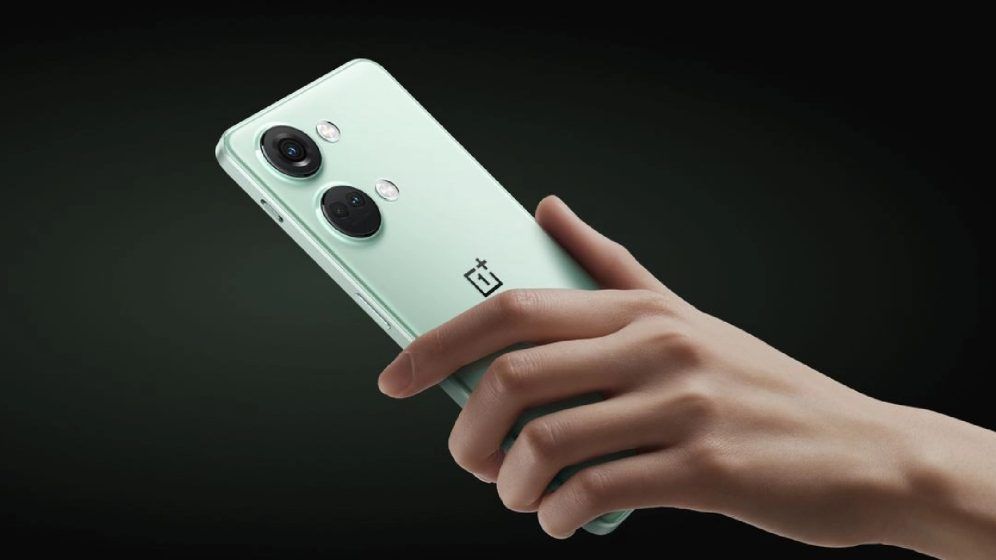 The OnePlus Nord 3 is among the most highly anticipated launches in the midrange smartphone category. Based on leaks doing the rounds, this smartphone will be the first major upgrade over its predecessor, sporting a more powerful MediaTek Dimensity 9000 chip. This will be backed by a 5,000 mAh battery which is always a plus (pun not intended), faster 80W wired charging and a sharper 6.7-inch AMOLED display with 1.5K pixel resolution and a 120Hz refresh rate. The cameras, however, are rumoured to be the same as before – a 64-megapixel + 8-megapixel + 2-megapixel rear camera set-up and a 16-megapixel front camera for selfies. The OnePlus Nord 3 is expected to cost somewhere between INR 30,000 and INR 40,000.
(Image Credits: Courtesy OnePlus)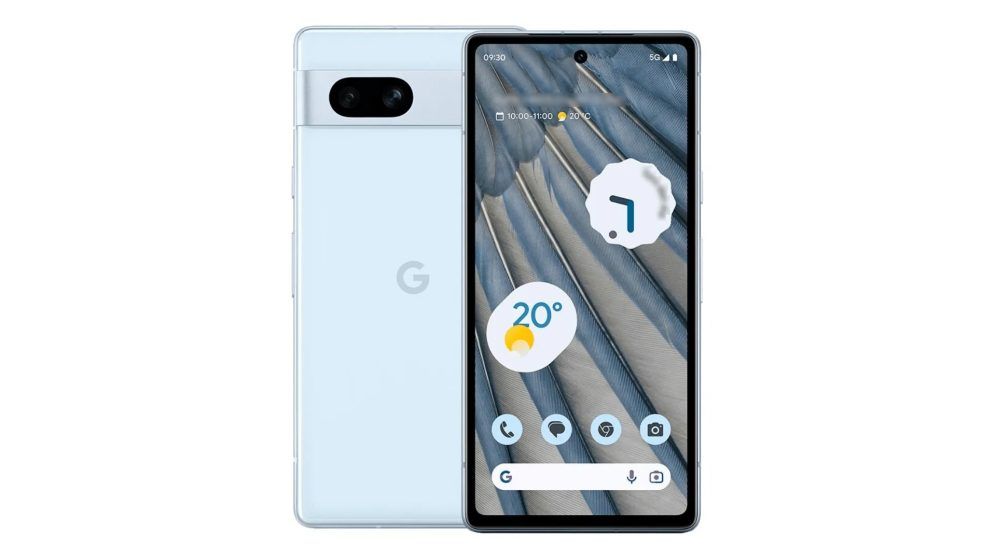 Next up is the Google Pixel 7a, which is Google's way of showing the big boys how a midrange smartphone is done. As the leaks have left nothing to the imagination, we have a clear idea of what to expect from this budget smartphone. For starters, the Pixel 7a is rumoured to feature the same Tensor G2 chip and Titan M2 chip as seen in the Pixel 7 and Pixel 7 Pro. The upgrades include a 90Hz refresh rate OLED display measuring 6.1 inches, support for wireless charging, and a new 64-megapixel Sony IMX787 sensor along with a 12-megapixel ultrawide camera on the back. Google is also promising up to 72 hours of battery life, so you can look forward to that as well. The leaked design also resembles the Pixel 7, albeit in new colours – light blue, silver and grey. Prices are yet to be announced.
(Image Credits: Courtesy Roland Quandt / WinFuture)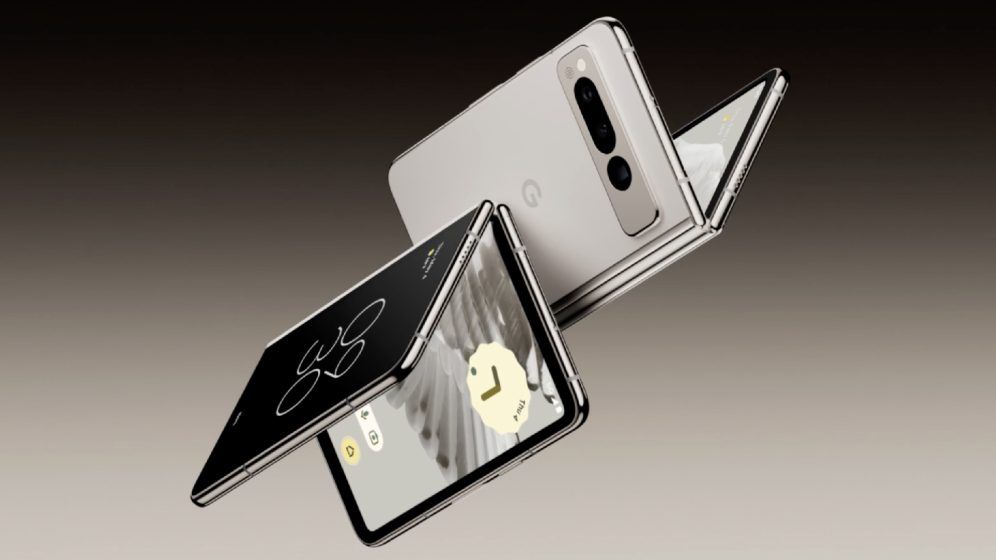 While Google is late to the foldable smartphone party, this month, it could teach a thing or two about foldable smartphones to the entire industry. One of the most-anticipated smartphones of not just the month but also the year, the Pixel Fold has many tech junkies waiting with bated breath.
Based on the teaser Google released, the Pixel Fold looks like a thicker Pixel 7 Pro. A 5.8-inch FHD+ 120Hz OLED cover display and a 7.6-inch 1840 x 2208 pixels resolution 6:5 120Hz OLED folding display on the inside promise a big-screen experience for consumers. Just like the Pixel 7, it will also use the same Tensor G2 chip and Titan M2 security chip and will come with Android 13. It'll be equipped with 12GB of RAM and you can choose from either the 256GB or 512GB storage models.
Being a Pixel smartphone, it promises an impressive camera setup. There will be a 48-megapixel main camera sensor, a 10.8-megapixel ultrawide camera sensor and another 10.8-megapixel telephoto camera with 5x optical zoom and 20x digital zoom. The phone could offer up to 24 hours of battery life and is expected to cost somewhere around USD 1,800, thereby making it one of the most expensive smartphones in the world.
(Image Credits: Courtesy Google)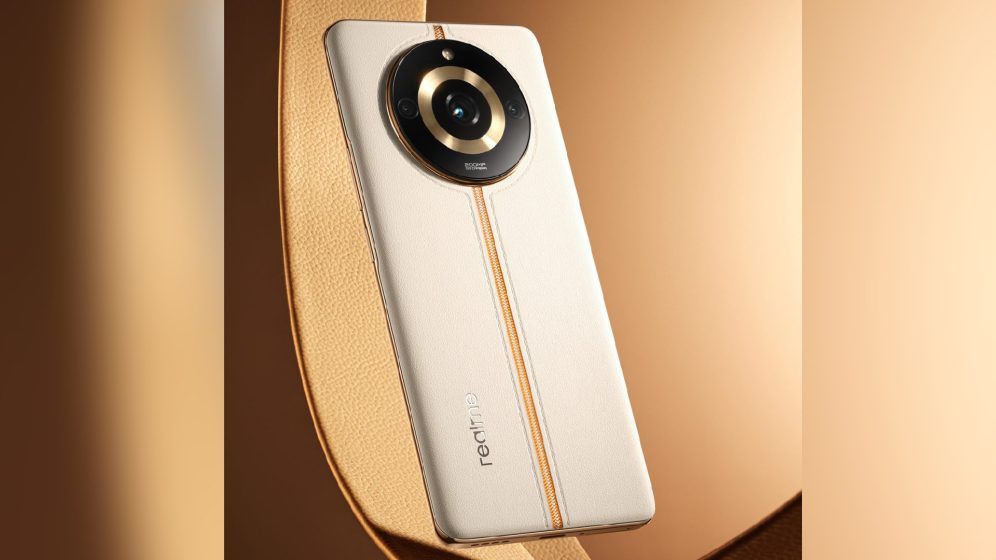 The Realme 11 series is ready for launch even as the Realme 10 series is slowly becoming a household name. The Realme 11 Pro Plus is the star of the company's upcoming lineup, with rumours suggesting a 200-megapixel camera sensor similar to the one we saw in the Redmi Note 11 Pro Plus 5G. This smartphone is also expected to feature a MediaTek Dimensity 7000 series chip, a 6.7-inch FHD+ resolution Curved AMOLED display, and Android 13-based Realme UI. Realme has even teased the design and for once, it looks like a Realme smartphone could give several Chinese flagship phones a run for their money. Just look at that camera hump!
(Image Credits: Courtesy Realme)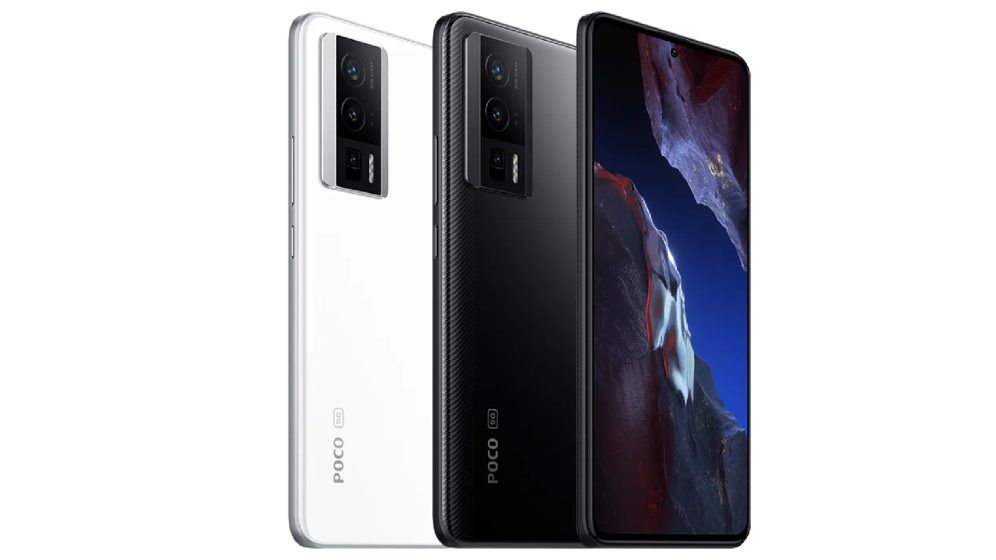 To this day, the original Poco F1 is considered to be one of the best smartphones ever launched. Poco now aims to achieve the same feat with the Poco F5 Pro, a rebrand of the China-restricted Redmi K60. The highlight here will be the Snapdragon 8+ Gen 1 chipset, which is currently among the fastest chipsets you can have on a modern Android smartphone. Gamers will also love its other specs including 12GB LPDDR5 RAM and the 6.7-inch FHD+ 120Hz AMOLED display. Buyers will also get to see up to 256GB UFS 3.1 storage space and support for 30W wireless charging and 67W wired fast charging. Given all of its incredible specifications, the 5160 mAh battery it comes equipped with becomes the icing on the cake.
When launched, the Poco F5 Pro could compete in the sub-INR 40,000 price bracket.
(Image Credits: Courtesy Poco)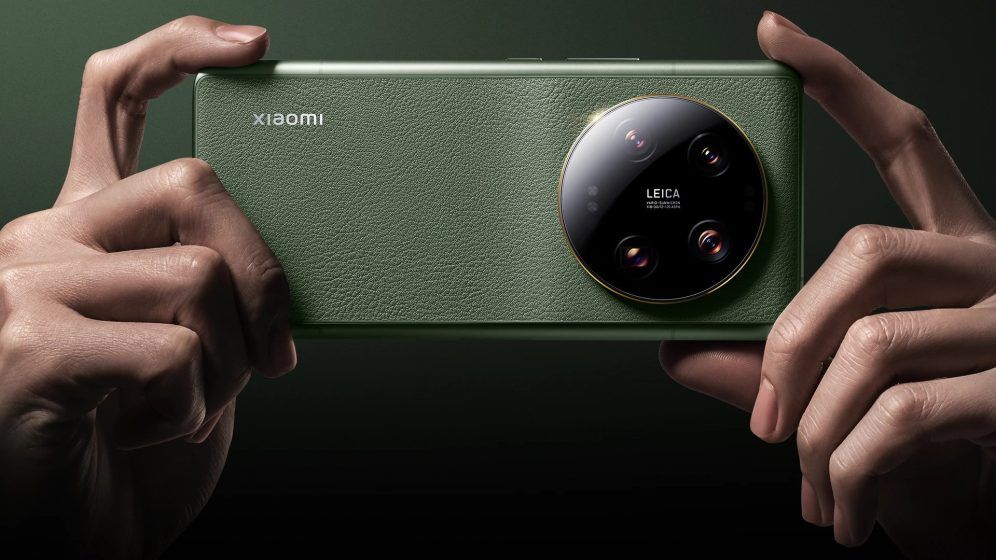 The 13 Ultra is Xiaomi's ultimate flagship phone and sports a '1-inch' Leica branded camera sensor. In fact, this phone features a 50-megapixel 1-inch main camera, a 50-megapixel periscope zoom camera with 5x optical zoom, a third 50-megapixel telephoto camera with 3.2x optical zoom, and finally, a 50-megapixel ultrawide camera. Probably the only smartphone to challenge the Samsung Galaxy S23 Ultra on the camera front.
The Xiaomi 13 Ultra also features the new Snapdragon 8 Gen 2 chip, a 5000 mAh battery with support for 90W wired fast charging, 50W wireless charging and 10W reverse wireless charging. The phone also offers a 6.7-inch 1440p resolution 10-bit 120Hz AMOLED display with 2600 nits of peak brightness. What's not to love?
(Image Credits: Courtesy Xiaomi)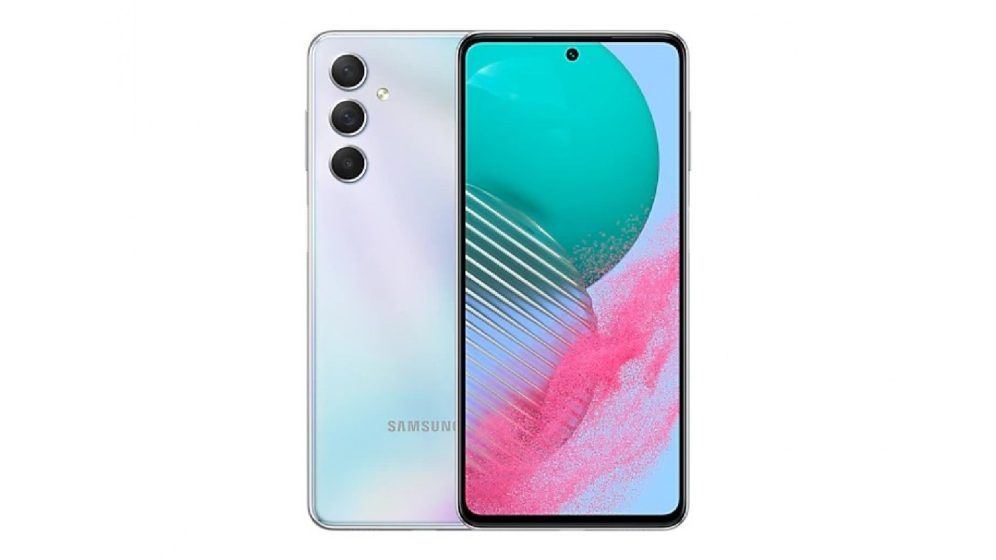 The Galaxy F54 is likely to be Samsung's new offering in the midrange segment. Leaks suggest that the Galaxy F54 is identical to the Galaxy M54, and will only be launched in India. Hence, buyers could expect to see the same 6000 mAh battery with support for 25W wired charging, a 6.7-inch 1080p resolution AMOLED display with a 120Hz refresh rate and an Exynos 1380 chipset. The phone is likely to come with 8GB of RAM, although buyers can choose between the 128GB and 256GB storage models. The rear cameras will consist of a 108-megapixel main camera, an 8-megapixel ultrawide camera, and a 2-megapixel macro camera. Samsung could launch this smartphone with Android 13-based One UI 5.1 and it's likely to get up to four Android OS updates in its lifecycle.
(Image Credits: Courtesy Samsung / Representative Image) The Motorola Edge 40 will be a new addition to the mid-range smartphone segment in India. Expected to replace the Edge 30, the Edge 40 comes equipped with a MediaTek Dimensity 8020 chip, a 6.5-inch FHD+ pOLED 144Hz display, a 4,500mAh battery with support for 68W wired fast charging and 15W wireless charging, and a 50-megapixel + 13-megapixel dual rear camera setup. The phone will boot Android 13 out of the box and we expect the prices to stay under INR 30,000, thereby challenging the upcoming OnePlus Nord 3. Motorola is launching the phone on May 23 via Flipkart.
(Image Credits: Courtesy Motorola)
(Hero and Featured Image: Courtesy OnePlus)
Frequently Asked Questions (FAQs)
Question: When will OnePlus Nord 3 release?
Answer: The OnePlus Nord 3 is expected to release in May 2023 in India, although OnePlus is yet to confirm the launch.
Question: What are the specifications of the Google Pixel 7A?
Answer: The Google Pixel 7a is expected to feature the Tensor G2 chip along with a Titan M2 security chip, a 6.1-inches OLED display with a 90Hz refresh rate, a 64-megapixel + 12-megapixel rear camera setup, Android 13 OS, and up to 74 hours of battery life.
Question: What are the specifications of the OnePlus Nord 3?
Answer: The OnePlus Nord 3 is expected to use a MediaTek Dimensity 9000 chip, a 6.7-inch 1.5K resolution 120Hz AMOLED display, a 5000 mAh battery with 80W wired charging and 50W wireless charging, and a 64-megapixel + 8-megapixel + 2-megapixel rear camera setup.
Question: When will the Google Pixel Fold launch?
Answer: The Google Pixel Fold is expected to be announced at the Google I/O 2023 event in May 2023.
written by.
Amritanshu Mukherjee
Amritanshu lives and breathes tech, cars, Formula 1, space stuff and everything that delivers an adrenaline rush. Since 2016, he converted his favorite hobby of going all gaga over iPhones and Lamborghinis into his profession; hence, you aren't likely to be surprised upon checking his browser history. In his spare time, he loves to drive and explore food joints, but will somehow end up with a plate of Chicken Biryani and a big smile. He has previously written for Hindustan Times, India Today, BGR.in, and Deccan Chronicle.