Just a month into 2023 and the year already looks quite promising in terms of video game release from developers and studios. While January saw several interesting and engaging releases, it's time for gamers to go back to their consoles, as February promises a host of the best video games as well.
While a lot of new games are lined up to roll out on PS4, PS5, Xbox One, Xbox Series X, Nintendo Switch and PC, there are fewer major titles and popular video game franchises releasing in February.
January 2023 saw the release of games such as Dead Space Remake and Age of Empires II: Definitive Edition. However, gamers needn't be too disheartened as the coming month has a wide spectrum to offer. The video game release lineup touches upon various genres and offers a range of stimulating experiences. From quests to role-playing games (RPG), there's something for everyone. Some of the new video games unveiled in February 2023 include Deliver Us Mars, Hogwarts Legacy and Star Wars: Tales From the Galaxy's Edge, Digimon World: Next Order and early access of Kerbal Space Program 2.
And, once the shortest month of the year is over, all the other games slated to release in March and throughout the second quarter are sure to keep the consoles running. Star Wars Jedi: Survivor rolling out in March, Dead Island 2 releasing in April, Suicide Squad: Kill The Justice League in May, and Final Fantasy XVI and Street Fighter 6 are expected to be out in June.
And once Sony's PlayStation VR 2 headsets are launched on 22 February 2023, you will have to stay tuned as the experience of playing some of the biggest games will get accentuated. With long-awaited titles and new indie games on the horizon, here are the best video games to look out for in the second month of the first quarter.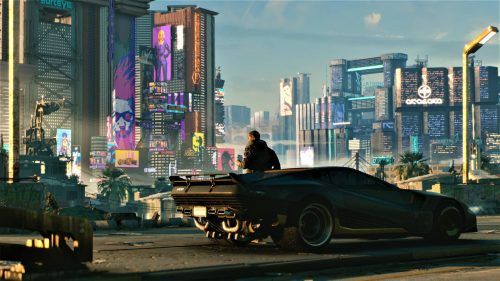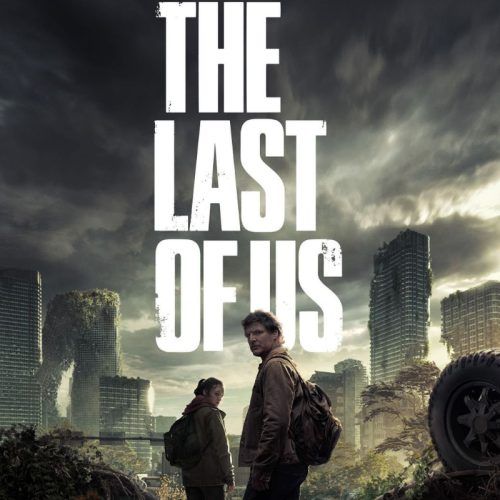 New video games releasing in February 2023
(Main image credit: JESHOOTS.COM/@jeshoots/ Unsplash; Feature image credit: Ke Vin/ @cactuspix/ Unsplash)
Jump To / Table of Contents Release date: 2 February
Platforms: PS4, PS5, Xbox Series X|S, Xbox One, PC
The sequel to the 2008 PC Indie adventure video game Deliver Us The Moon, Deliver Us Mars is one of the much-anticipated best video games.
The February release opens a decade later from the Fortuna mission, where the first title ended. With a new protagonist, a new robot companion and the lunar surface being replaced by Mars' red surface, the game is expected to usher in a more exciting adventure puzzle gameplay.
Kathy Johanson, who was mentioned as a child character in the first instalment, is the main lead here. She is an astronaut, training to join a Mars mission to save humanity from the brink of extinction. The only hope is a giant colonisation ship on Mars called ARKS which is stolen by the villainous Outward. And if that isn't enough to go to the red planet, Kathy's father, Isaac, disappears on Mars, but a signal transmission suggests he is alive.
(Image credit: Deliver Us Mars)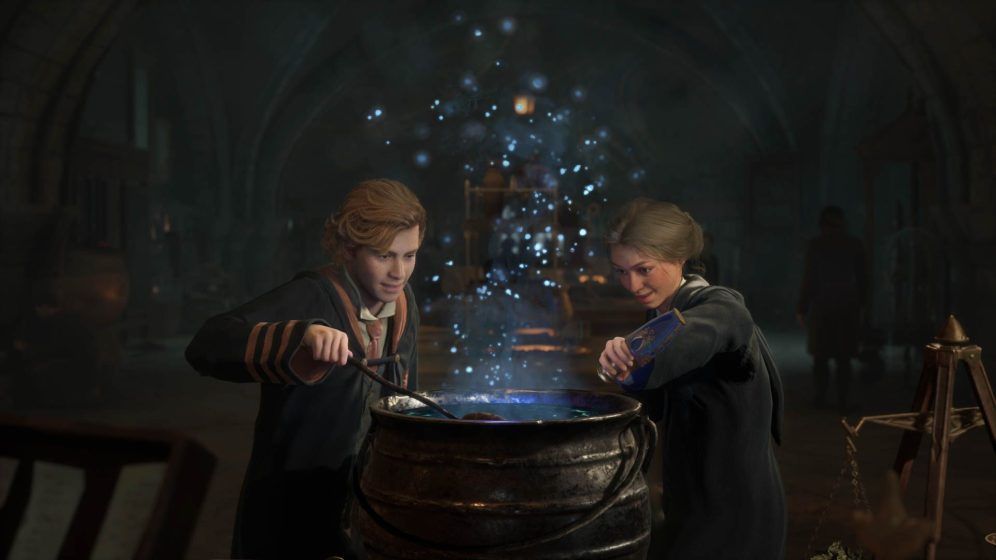 Release date: 10 February
Platforms: PS5, Xbox Series X|S, PC
Potterheads, this is one of the best video games. Right from the corridors of Hogwarts, this game brings back all the wizarding adventures and magical experiences to the franchise's fans.
As per the game's website, Hogwarts Legacy is an "immersive, open-world, action role-playing-game set in the 1800s wizarding world, which puts players at the centre of their own adventure." Developed by Avalanche Software and published by Warner Bros. Games, the title also has a luxury collector's edition, which is slated for a 7 February release, giving early access to some heavy-pocketed Harry Potter fans.
Interestingly, Hogwarts Legacy has a number of video game release dates for different consoles over six months. On 10 February, the game will roll out on PC, PS5 and Xbox Series X|S; on 4 April, it will release on PS4 and Xbox One; followed by a 25 July release on Nintendo Switch.
(Image credit: Hogwarts Legacy)
03
Tales of Symphonia Remastered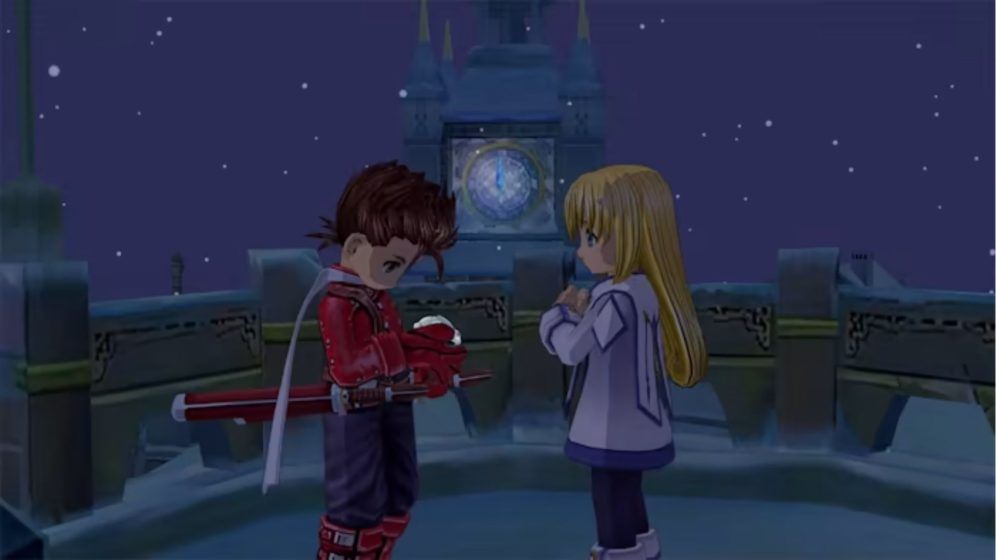 Release date: 17 February
Platforms: PS 4, PS 5, Xbox One, Xbox Series X|S and Nintendo Switch
The Bandai Namco title is one of the much-anticipated games of the month.
Tales of Symphonia chronicles the journeys of Colette Brunel, The Chosen One, and her childhood friend Lloyd Irving who have accepted the fact that Sylvarant is turning into a dystopian world. As they navigate their way around, the two come across new heroes and a set of tragic but resilient challenges. The game also adds a new league of "Tales Of fans to one of the earlier games that popularized the series' action RPG mechanics," says an IGN report.
Tales of Symphonia makes for one of the best RPGs complete with action, adventure fantasy puzzles and challenges.
(Image credit: Nintendo)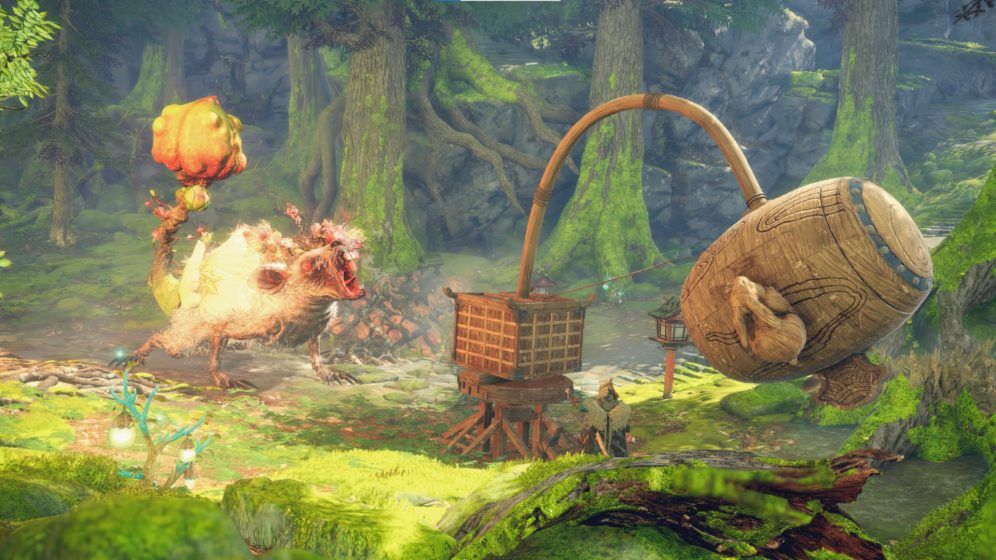 Release date: 17 February
Platforms: PS5, Xbox Series X|S, PC
Azuma is a mythical world influenced by old feudal Japan where players hunt down gigantic beasts in this game developed by Omega Force and published by Electronic Arts.
The action-adventure RPG has players step into the shoes of an unnamed hunter who hunts down beasts in Azuma called Kemono. Equipped with both single-player and multiplayer modes, the game gives players the option to use separate 'Karakuri' game tactics to utilise items that either aid in travelling or "enables you to adapt your environment into creative hunting grounds ideal for taking down the giant Kemono," says EA. Buckle up and collect an array of weapons and tools to slash these nature-infused Kemonos and tame a chaotic world in this video game.
Both the developer and publishing houses are funded by EA who has a brilliant track record of releasing some of the best video games, including A Way Out and Unravel. Hence, Wild Hearts, too, is expected to become a hit.
(Image credit: EA)
05
Star Wars: Tales from the Galaxy's Edge (Enhanced Edition)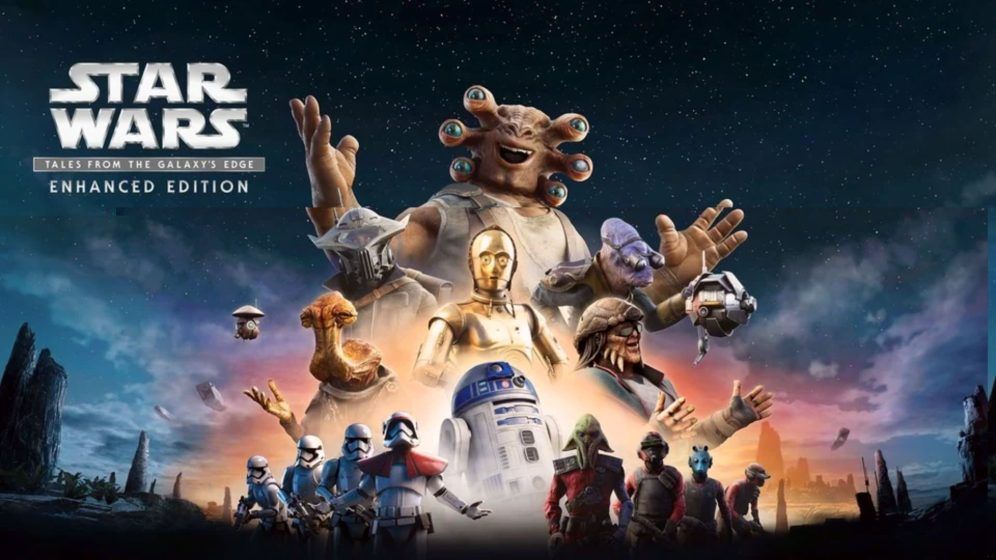 Release date: 22 February
Platforms: PS VR2
Coming in as the first launch title of Sony's PlayStation VR 2, Star Wars: Tales from the Galaxy's Edge (Enhanced Edition) is one of the big-banner titles of the month.
In the game, players shall begin as a droid repair technician who gets lapped up in a whirlwind of adventures when an ambush by the Guavian Death Gang causes their spaceship to crash on the planet of Batuu.
The game is made to enhance the performance of the headset technology. The Star Wars website states, "To celebrate, new key art for the experience has been released, featuring many of the characters that are central to the story, including fan-favorites Seezelslak (Bobby Moynihan), Mubo (Matthew Wood), R2-D2, C-3PO (Anthony Daniels), Dok-Ondar (Cory Rouse), and Hondo Ohnaka (Jim Cummings), as well as the stormtrooper commanding officer Lt. Gauge (Daman Mills) and the Guavian Death Gang cell leader Tara Rashin (Debra Wilson)."
(Image credit: Star Wars)
06
Digimon World: Next Order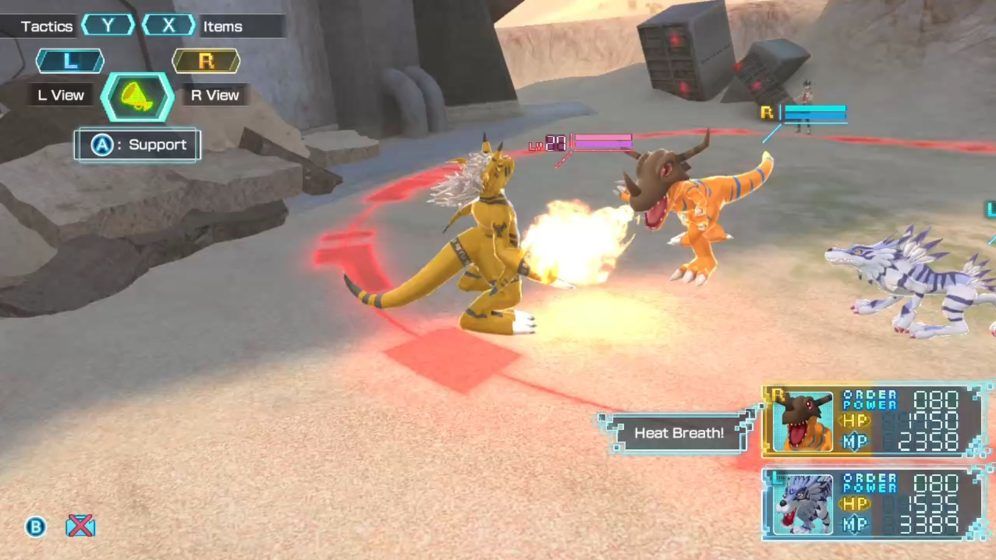 Release date: 22 February
Platforms: Nintendo Switch and PC
With the same name as the 2017 version, Digimon World: Next Order ushers in some new specs and gaming features. The upcoming game is an adventure RPG where "the world evolves according to your bonds with your Digimon!" says Bandai Namco.
In a rundown of the gameplay, Nintendo says, "Return to the Digital World to raise powerful Digimon, uncover the secrets of Machinedramon, and build a Digi-metropolis on Floatia. Train and travel with two Digimon companions at once! Bond with and Digivolve them to save the Digital World. Meet other visitors of the Digital World and work to overcome a mysterious power that threatens to destroy it. Build your town on Floatia – recruit new Digimon allies and upgrade buildings to create a thriving home base."
To begin with, players will have to choose between a male and female protagonist and one out of 10 initial Digimons. They will have to bond, praise and feed the Digimon to form a special connection. If you can meet its requirements, they will transform into a new Digimon, else curl back into an egg, and you will have to look for a new one.
In a settlement procedure, you can upgrade Floatia, hire new Digimons and create a brand-new metropolis. Plus, the game is also expected to have 'beginner' and 'runner' modes to enable both noobs and pros to enjoy the experience.
(Image credit: Bandai Namco)
07
Kerbal Space Program 2 (Early Access)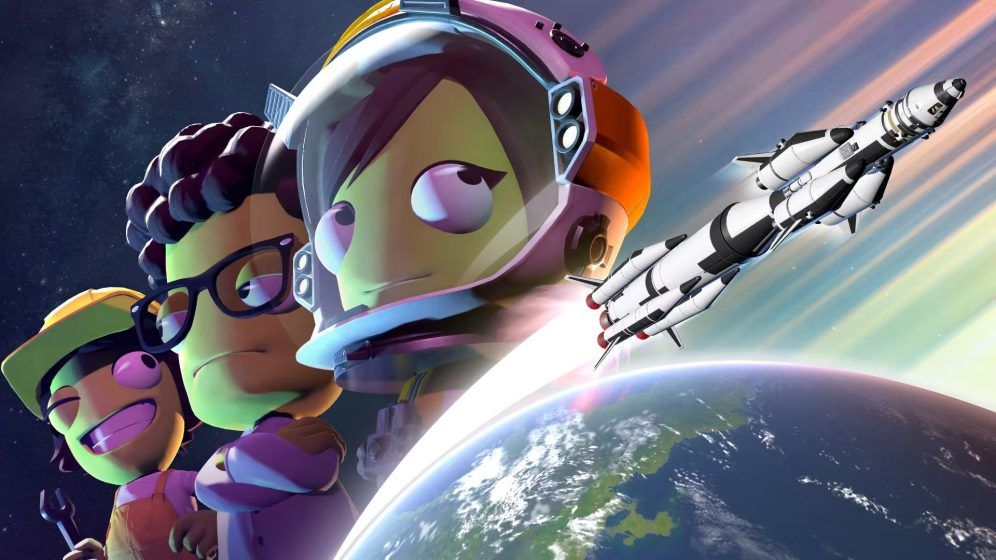 Release date: 24 February
Platforms: PC
PC players, the green minion-like astronauts are back again and this time, their quest is bigger and more adventurous. After the first instalment, Kerbal Space Program (KSP), became one of the best video games, this second edition has been remodelled to meet the expectations of next-generation gamers, waiting to explore outer space.
Some of the newly upgraded features include "new star systems, interstellar travel technologies, colonies, multiplayer [mode] and more. [Players can] become a part of the development process by contributing feedback throughout the Early Access period," mentions the game's website. Plus, other new features will be added over time.
KSP 2 will help cultivate a host of new space marine players and spaceflight experts with improved onboarding experience. "New animated tutorials, improved UI, and fully revamped assembly and flight interfaces allow both experienced and novice players to quickly put their creativity to test without sacrificing any of the challenge [sic.] from the original game."
New customisable parts — fuel, engine and procedural parts systems — detailed environs and detailed terrain are expected to make KSP 2 one of the best video games of 2023.
(Image credit: Kerbal Space Program 2)
08
Kirby's Return to the Dream Land Deluxe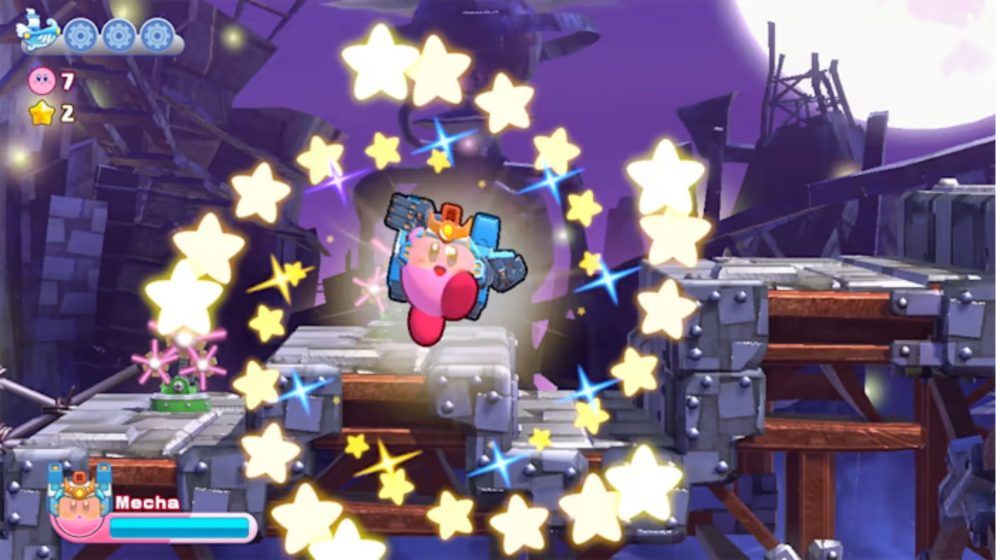 Release date: 24 February
Platforms: Nintendo Switch
Following a traditional side-scrolling mechanism, the video game is a remake of the 2011 Wii classic and is equipped with an enemy copy and boosted mecha-copy ability. The game allows a maximum of four players to come together at a time.
The gameplay begins when an alien spaceship crashes on Kirby's planet, Popstar, and an alien named Magolor asks for help. Now, you and your friends can play as Kirby or as other characters — Kirby's friends King Dedede, Meta Knight and Bandana Waddle Dee — and help find the missing pieces of the spaceship. The game also introduces new copy abilities, Mecha and Sand abilities to traverse through the Dream Land and combat enemy forces. In fact, this upcoming game has 20 returning copy abilities that offer new moves and techniques.
Gamers can also play other sub-games to earn rewards and share with friends in the game.
(Image credit: Nintendo)
written by.
Trinetra Paul
Trinetra is an ardent foodie and bibliophile who writes about films, travel, food and lifestyle. As a writer and literature student, slam poetry and storytelling are her go to jam. When not working, Trinetra is busy looking for her next place to visit or binge-watching Instagram videos for travel inspiration.