November is the penultimate month of 2022, and exciting video games are releasing just in time for gamers to enjoy ahead of the holiday season.
Everything — from role-playing games to first-person shooters — is hitting the stores or releasing online in November. Some of these come from Indie studios, such as Max Inferno, making a mark on the gaming scene. Others are from renowned publishers and developers, including Ubisoft and Activision.
Two key titles most gamers are certainly very eager to get their hands on are God of War Ragnarök and Call of Duty: Warzone 2.0 — both of which are graphics-heavy and loaded with action in every scene.
However, November's video game releases are noteworthy as the list also includes titles such as the mediaeval detective saga Pentiment that are high on art and narrative storytelling, which is a style preferred by gamers who engage themselves more with the story and settings of the games than just the action.
There are also games such as How to Say Goodbye and A Little to the Left, both of which are designed for those who prefer playing simple and peaceful games.
Like previously, all video games will come to consoles such as Sony PlayStation, Microsoft Xbox and Nintendo Switch. But some of them will also have exclusive releases on mobile platforms such as Google's Android and Apple Arcade.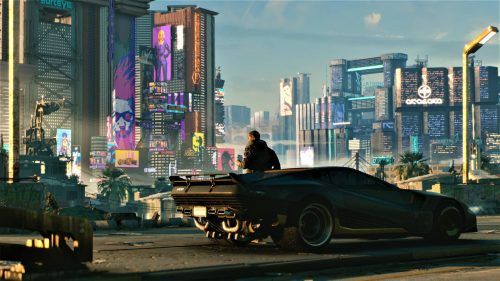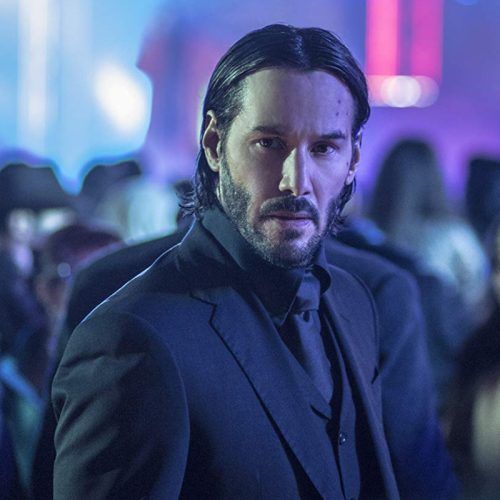 Here are some highly anticipated video games coming out in November 2022
(Main image: Football Manager; Featured image: Call of Duty)
Jump To / Table of Contents Release date: 3 November
Platforms: PC, Switch, Mac, iOS, Android
How to Say Goodbye is among the few video games that come from a public TV channel instead of a major game studio. It is also among the few that are releasing on mobile platforms alongside PC.
The game has been created by France's public broadcaster ARTE along with developers Florian Veltman and Baptiste Portefaix.
The narrative puzzle game revolves around ghosts who are trying to find a way to move on from the strange transitional world they are trapped in after leaving their bodies.
The player character is one of the ghosts. The protagonist must find the answer to why the ghosts are trapped in the liminal world between life and death. A mysterious wizard-like being, whose shadow threatens the ghosts, adds to the mystery. Solving grid-based puzzles help uncover the mystery and pave the way for the protagonist and a group of ghosts to escape through magical doors.
Of note is the minimalist artwork, with the graphics resembling children's fairytale drawings. The artwork and the story pay tribute to the inspirational figures behind the game, such as including European and European-origin children's book writers and illustrators Tomi Ungerer, Tove Jansson, Antoine de Saint-Exupéry and Maurice Sendak, among others.
Image: Courtesy of ARTE Release date: 3 November
Platforms: PC, PS4, PS5, Xbox One, Xbox Series X/S
A space station in the orbit of Earth becomes the last ray of hope for the player character, whose task is to save our home planet from exploding.
The puzzle-adventure game is designed like a first-person shooter and involves time bending, like a sci-fi drama or movie. The protagonist can use an advanced, AI-powered gun to reverse objects through time. Doing so solves puzzles that help the space station gain enough power to reverse time on Earth and prevent the catastrophe.
Besides complex puzzles, the player character will encounter other AI-powered rogue cube-like robots, called entropies, that detect and attack the player.
The Entropy Centre comes from Stubby Games, a new game developer, and is published by Playstack.
Image: Courtesy of The Entropy Centre/@entropycentre/Instagram Release date: 3 November
Platforms: PC, PS4, PS5, Xbox One, Xbox Series X/S
Among the most-awaited video games in November, WRC Generations is a racing game involving cars driven at the 2022 World Rally Championship, which include new hybrid models.
The multiplayer game offers 165 timed special stages across 22 countries — the largest ever for any WRC game. There are 49 teams from the 2022 season to choose from, which are divided into Rally1, Rally2 and Junior WRC.
Players can take their pick from 37 legendary cars to compete against each other in unique environments that represent the real championship, including a redesigned Rally Sweden environment with six new special stages.
Regarding the hybrid cars, the makers say that players will have to adapt their engine mapping to manage their car battery when playing in special stages.
Online challenge is possible in a new mode called Leagues. To enhance the interpersonal experience, the game allows players to create their own stickers and liveries as well as share them with other players. According to the developer, the best creations will be highlighted and rewarded.
The game is notably the last from French game developer Kylotonn as the licence to the franchise will now be held by Codemasters. French video game company Nacon serves as the publisher.
Image: Courtesy of WRC The Official Games/@wrcthegame/Instagram Release date: 8 November
Platforms: PC, Mac
A Little to the Left is among the brand-new video games for PC and Mac — two platforms that make it perfect for those who do not own consoles. Following its initial release, the game will also drop on iOS 16, Android and Switch.
The puzzle game has been developed by Canadian indie game studio Max Inferno and published by Secret Mode.
The concept of the game is very simple — the player has to tidy up. In other words, the puzzles are based on everyday household objects. The player will have to arrange things in the right order while ensuring that a bothersome cat doesn't ruin the setting.
There are more than 75 unique puzzles, each of which appears like pleasing artwork. Among the challenges players will encounter are arranging pencil shavings, aligning pictures on glass tumblers and resetting the clock's hands to their right positions.
Image: Courtesy of Max Inferno Release date: 8 November
Platforms: PC, PS5, Xbox One, Xbox Series X/S, Switch
Developed by British game studio Sports Interactive and released by acclaimed game maker SEGA, Football Manager 2023 is for all fans of the beautiful game and is coming right around the start of the 2022 FIFA World Cup in Doha, Qatar.
Thanks to a licensing deal, Football Manager 2023 is the first game of the franchise in which players can participate in the UEFA Champions League, Europa League and Europa Conference League within the game.
Football Manager 2023 promises to deliver high-on graphics, gameplay and overall footballing experiences to avid gamers.
The basic concept of the game is to manage any of the numerous teams skilfully and take them to glory. Along the way, the player can improve the reputation of the manager through everything — from tactical decisions that translate into on-field success to financial calls that would help the team in better stead in terms of budget.
Features such as Squad Planner have been improved with new tools that can help in better scouting. Players in a team can be arranged under Experience Matrix according to their skills from developing to experienced. Improvements have also been made to how agents involve themselves with key decisions on player contract negotiations. Dynamic Manager Timeline snapshots help in tracking key achievements, while the Supporter Confidence system helps garner fan support for the team.
There is also an upgrade to the AI in the game. AI managers react more intelligently than before in any scenario, making it even more realistically challenging for the player character's team.
Early access to the simulation game was released two weeks before the official launch. On 23 October, three days after the early access was made available, Miles Jacobson, Sports Interactive's studio director, tweeted that over two million matches had been played and a million in 26 hours.
Besides the initial platforms, the game will also be available on Apple Arcade, meaning that it will be playable on iPhone, iPad and Apple TV. The game will also be available on Android.
Image: Courtesy of Football Manager Release date: 9 November
Platforms: PS4, PS5
Serving as a sequel to 2018's God of War, the new game has its focus on the two main characters from the previous instalment — the father and son duo of Kratos and Atreus. Kratos is a Greek god who has concealed his true identity even from his son to live among humans.
Following the events in the previous game, Kratos and Atreus are continuing their journey across the Nine Realms of the known Nordic mythology. They must fight both Nordic gods and monsters, among other mythical characters, while preparing for the eventual world-ending battle called Ragnarök.
The game has been developed by Santa Monica Studio and published by Sony Interactive Entertainment. Its high-end visual effects make every scene look like an extremely well-crafted computer-animated film. Characters and landscapes are drawn to stunning details. New gameplay features, including enhancements to Kratos' weapon known as Leviathan Axe, have been introduced.
There are three different God of War Ragnarök editions for gamers to choose from. Apart from two standard editions, there is a digital deluxe edition which is playable on PS5 and comes with bonuses such as Darkdale Attire, Darkdale Axe Grip and Dark Horse digital art book.
Image: Courtesy of PlayStation Release date: 15 November
Platforms: PC, Xbox One, Xbox Series X/S
Among the new video game releases for Xbox One, Xbox Series X/S and Windows only is Xbox Game Studios' Pentiment.
The game is a walk down the medieval history of Upper Bavaria, where a young journeyman, Andreas Maler, who is a travelling artist, suddenly finds himself in the middle of a murder mystery at a Benedictine abbey. More murders keep Andreas busy for the next 25 years.
The story's timeline has contributed immensely to building an in-depth narrative backed by highly stylised artwork composed of mediaeval manuscripts, woodcuts, engravings and early print.
The game's output, or the result of Andreas' investigations, is defined by player choices.
"One of the key things in the game is that we do not ever definitively tell you, canonically, [who] the murderer [is]," Josh Sawyer, the game's director, told IGN in June 2022.
"You have to investigate, find as much evidence as you can. You make your decisions based on whatever you think is most important. You are basically deciding who's going to pay for the crime," he explained.
Image: Courtesy of Xbox
08
Call of Duty: Warzone 2.0 Release date: 16 November
Platforms: PC, PS4, PS5, Xbox One, Xbox Series X/S
Call of Duty: Modern Warfare II was one of the most significant video games released in October 2022. Call of Duty: Warzone 2.0 is part of Modern Warfare II, but the former is free for everyone, which means there is no need to buy the latter to play the new game.
Call of Duty: Warzone 2.0 is a sequel to 2020's Call of Duty: Warzone and, like the previous instalment, is a Battle Royale. In this, players would compete against each other on a map dubbed Al Mazrah. The game environment includes sandy areas as well as rivers and parts of the ocean. Players can use vehicles such as UTVs, rigid inflatable boats and even heavy choppers. All weapons from Call of Duty: Modern Warfare II are available in the Battle Royale game. The objective is to be the last combatant standing.
There are some new features. Notable among them is Circles Collapse. In this, safe zones are split into multiple circles, each shrinking independently of the other till reconverging into a single Safe Zone.
The Gulag system from the previous game gets a makeover. Players who lose the battle in the main game will have an opportunity to respawn after defeating other players who have ended up in the Gulag in 2v2 matches. They can also take down an AI combatant named "The Jailer" to escape using his key.
Additionally, there is a new mode called DMZ in which players will enter a battlefield and collect whatever gear they can for use in matches.
Certain features of the previous game return in the sequel. These include the ability to buy back a teammate after they have lost in combat or are unable to respawn in the Gulag.
Image: Courtesy of Call of Duty
09
The Dark Pictures Anthology: The Devil in Me Release date: 18 November
Platforms: PC, PS4, PS5, Xbox Series X/S, Xbox One
The Devil in Me is the fourth and final instalment of season 1 of The Dark Pictures Anthology, which started in 2019 with Man of Medan.
Its story revolves around a group of documentary filmmakers who arrive at the building which is a replica of serial killer H.H. Holmes' 'Murder Castle.' Excited about show ratings, they begin to explore the building but soon discover a threat to their own lives.
Features in the horror title include tool-based puzzles and in-game actions such as running, jumping and climbing for player characters.
The game has been developed by Supermassive Games and published by Bandai Namco Entertainment Europe.
Image: Courtesy of Supermassive Games Release date: 22 November
Platforms: PC, PS4, PS5, Xbox One, Xbox Series X/S
In a nutshell, Evil West is about quashing a threat from vampires and other monsters which has become dangerous for the existence of an alternate 18th century United States. Players will play as the protagonist, Jesse Rentier — a lone gunman from a secret vampire-hunting institute in the Wild West.
Evil West is a third-person shooter and is, therefore, all about gun-blazing action. As Jesse, gamers will have to eliminate all the dark beings using unique weapons such as flamethrowers, long-range rifles, RI revolvers and gauntlets. The weapons can be upgraded to inflict more damage on enemies.
There is an option to cooperate with a second player to have some support in missions and crucial assistance in times of need, especially when taking down boss characters.
Evil West has been developed by the Polish studio Flying Wild Hog and published by Focus Entertainment.
Image: Courtesy of Focus Entertainment Release date: 22 November
Platforms: PC, PS4, PS5, Xbox One, Xbox Series X/S
Gungrave G.O.R.E. is a stylish first-person action shooter set in futuristic interpretations of real locations across South East Asia such as Hong Kong, Singapore, Malaysia, Cambodia and Vietnam. The game is part of the Gungrave franchise, which started in 2002.
Players play as Grave, an anti-hero Gunslinger of Resurrection. The primary task is to bring an end to the Raven Clan, which makes a dangerous drug.
Like Evil West, Gungrave G.O.R.E. is purely an action-driven game. Players will have to shoot left, right and centre to take down enemies and progress through missions.
Players can customise Grave's appearance, picking either his 2004 avatar known as O.D. Grave or a new Ikumi Nakamura look known as Death Ronin Grave.
Image: Courtesy of Screenshot/PlayStation/YouTube Release date: 22 November
Platforms: PS5, Xbox One, Xbox Series X/S, Switch
There is every reason to celebrate if one of the video games releasing in November has a piece of BTS for gamers to store before they head for their mandatory military service.
Just Dance 2023, the 14th instalment of the long-running game franchise from acclaimed studio Ubisoft, has the BTS song "Dynamite" for players to match their steps with.
And then there are the likes of Taylor Swift's "I Knew You Were Trouble," Linkin Park's "Numb" and Lady Gaga-Beyoncé track "Telephone," among the 40 hits to choose from.
The game follows the same gameplay style as previous editions. All that players have to do is mimic the dance steps on the screen. But for the first time, it can be played fully online with up to a maximum of six players, like a multiplayer game.
Even the graphics have been upgraded to 3D immersive worlds. Dancer cards can be personalised according to the player's tastes. And the game will continue to get new songs and modes all year round.
Image: Courtesy of Ubisoft
[inline_related_article article_id="87126"]
written by.
Manas Sen Gupta
Manas enjoys reading detective fiction and writing about anything that interests him. When not doing either of the two, he checks Instagram for the latest posts by travellers. Winter is his favourite season and he can happily eat a bowl of noodles any time of the day.