Some are saying that it was the best role Gwyneth Paltrow has played in years. Here are the best Gwyneth Paltrow ski trial memes.
It's been a weird week on the internet. Actress Gwyneth Paltrow's trial over a ski collision 7 years ago at a Utah resort has become the subject of many memes online. Whilst the celebrity won the case just yesterday evening, it didn't stop netizens from pointing out the sheer absurdity of it all, from drawings on the courtroom whiteboard to Gwyneth Paltrow's impeccable (and expensive) outfits, to some of the weird questionings that happened on the trial. It sparked a greater conversation around power and celebrity, and almost immediately became an addictive breeding ground for quality memes on the matter.
Here, we've put together some of the highlights from the #Gwynvestigation.
[Hero and Featured Image Credit: Luke Barnett via Twitter]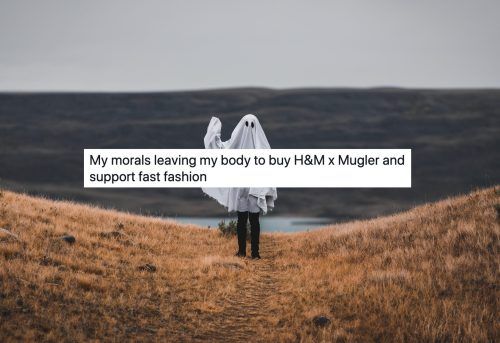 The best memes from Gwyneth Paltrow's ski trial
From the get go, there was a crowd.
the Gwyneth Paltrow ski trial is the OJ Simpson trial for millennial gay men, specifically

— Louis Staples (@LouisStaples) March 24, 2023
We all got hooked.
Me watching Gwyneth Paltrow testifying and believing every word she's saying having no idea what this case is about and who is at fault. pic.twitter.com/QiL0OGOATS

— Tim Fitzgerald (@tim__fitzgerald) March 24, 2023
This was a real thing.
This feels like something I would make up, but these doodles were actually drawn by Dr. Irving Scher at Gwyneth Paltrow's trial. Katie Porter's whiteboard is SHAKING pic.twitter.com/U9xBwzudbi

— Meech (@MediumSizeMeech) March 28, 2023
This is how it felt.
this gwyneth paltrow ski trial has gone too far pic.twitter.com/JjxCsQPlrL

— alejandra gularte (@lilkittypaw) March 28, 2023
Like, how close are they really?
Me after I successfully finished explaining how Gwyneth Paltrow seeking $1 in damages during her ski-and-run trial led to being asked what she bought Taylor Swift for Christmas pic.twitter.com/EvWwH9MAJ2

— Kevin Fallon (@kpfallon) March 25, 2023
The fashion at this thing.
No one has ever looked more like a person on trial for crashing into someone on the slopes of a high end ski resort. pic.twitter.com/iQTpGSBzUE

— Luke Barnett (@LukeBarnett) March 22, 2023
Amazing.
Incredible how Gwyneth Paltrow is facing no jail time yet she still is serving pic.twitter.com/ohTNNdNVo9

— Sam Stryker (@sbstryker) March 26, 2023
"Fight for your rights"
fight for your rights 💪🏻❤️⛷️xxx pic.twitter.com/hkqnfIuC3j

— Lucia Keskin (@chiwithaC) March 30, 2023
Let's not forget the Goop.
Gwyneth Paltrow is standing trial for a skiing accident but still her vagina candle crime goes unpunished.

— Rodney Lacroix (@RodLacroix) March 21, 2023
Seriously, can we get the scoop?
If Goop doesn't send out a newsletter that's got some sort of "6 looks to wear when you're on trial but it really doesn't matter" shopping guide , i will loose my gd mind.

— Allison P Davis (@AllisonPDavis) March 29, 2023
THIS WAS REAL
This Gwyneth Paltrow trial is an SNL skit and you all should tune in pic.twitter.com/swVtDjURTg

— WomenAreTheMajority (@Only1NatHere) March 27, 2023
THIS WAS REAL (and entirely bizarre) too!
Plaintiff's lawyer: "May I ask how tall you are?"

Gwyneth Paltrow: "I'm just under 5'10."

Lawyer: "I am so jealous."

Paltrow: "I think I'm shrinking though."

Lawyer: "I have to wear 4-inch heels just to make it to 5'5."

Paltrow: "Well, they're very nice." pic.twitter.com/nB2kc503Ac

— The Recount (@therecount) March 24, 2023
Awkward.
Gwyneth Paltrow just asked the prosecutor what her name was: "Sorry, what was your name again? Kristin?" pic.twitter.com/vPlyAgLrZZ

— Vulture (@vulture) March 24, 2023
Boy, bye.
gwyneth paltrow recieving her one dollar after she left the court room:pic.twitter.com/iCpFCyjvVc https://t.co/CGH7VpVduO

— rhaenyra targaryen's lawyer// tlou era (@Targ_Nation) March 30, 2023
Honestly? We see it.
cast Gwyneth Paltrow on a housewives franchise immediately pic.twitter.com/xBFbT1qRjp

— bravo by betches (@bravobybetches) March 24, 2023
We're ready!
maybe this is too niche but this is my fan casting for a The Crown-style show about Gwyneth Paltrow's skiing incident pic.twitter.com/6ca0Gv5tnH

— elise morgan (@crocfanpage) March 27, 2023
This story first appeared in Lifestyle Asia Bangkok