The summer transfer window of 2023 has seen Premier League juggernaut Chelsea on an offloading spree as several players have already made their way out of Stamford Bridge. After Mateo Kovacic and Kai Havertz, Mason Mount is likely to follow suit and move to another Premier League club as several reports suggest that the English international is on his way to joining Manchester United.
An academy graduate of the club, Mason Mount has been associated with Chelsea for over 18 years and has made over 190 appearances in club football, in which time his stats have been quite impressive (he has found the back of the net 33 times!)
The highlight of Mount's career, however, was when he provided German midfielder Kai Havertz with the vital assist for the goal that secured Chelsea's win in the 2021 UEFA Champions League final. Mount was also a part of the Chelsea squad that won the UEFA Super Cup and the FIFA Club World Cup in the following season.
Manchester United, on the other hand, are looking at a possible takeover in ownership, with the latest news suggesting that Qatar's Sheikh Jassim bin Hamad Al-Thani is leading the race for owning the English club. The potential change in ownership is likely to provide the club with a much-needed monetary boost for bolstering their squad with million-dollar signings.
So on that note, here is what we know about Mason Mount's potential transfer―the fee both clubs have supposedly agreed upon, Mount's expected salary, and how he fits in his new club should the transfer happen.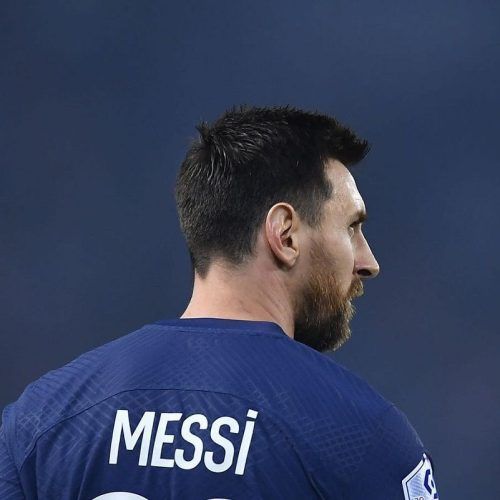 All you need to know about Mason Mount's transfer saga
Mount's potential transfer fee and contract terms
BREAKING: Manchester United agree £60m package deal for Mason Mount with Chelsea — it's done, here we go! 🚨🔴 #MUFC

Personal terms agreed weeks ago and face to face talks between clubs made it clear: the agreement is done.

Mount becomes Utd player — they NEVER left the race. pic.twitter.com/tusESsyp2x

— Fabrizio Romano (@FabrizioRomano) June 29, 2023
Talks of Mason Mount's transfer from Chelsea started surfacing once the English footballer's contract renewal with his current team fell through. According to football transfer market expert Fabrizio Romano, Manchester United are likely to pay USD 69.4 million upfront and USD 6.3 million in add-ons to Chelsea to secure the services of Mason Mount.
The English international footballer is expected to sign a five-year deal with the Red Devils that will keep him in the club's squad till 2028. Several other reports speculate Mason Mount's salary at his new club to be around USD 315,600 per week, which amounts to a whopping USD 3.8 million annually.
In retrospect, Mason Mount's contract with his current team offers him a salary of USD 100,992 per week. Annually, he earns USD 1.2 million at the West London club.
What to expect from Mason Mount at his speculated new club? Manchester United, under Dutch manager Erik Ten Hag, are currently in a rebuilding phase. In his first season at Old Trafford, Ten Hag achieved significant results as the Red Devils finished third in the Premier League and earned their ticket to the UEFA Champions League for the forthcoming season. He also guided Manchester United to a League Cup win, ending their silverware drought of six years.
Ten Hag will be looking to add world-class talents to his squad in his bid to win the Premier League title, which has eluded the Manchester-based club for the past decade. Christian Eriksen, a seasoned campaigner, is finding it difficult to cope with the pace of the English game with his body clock running against him. The Dane's inability to run great lengths of the field in the latter half of last season stands testament to his inadequacy. If the transfer goes through, Mason Mount comes as a solution to Manchester United's midfield woes. Mount, 24, is versatile enough to play both as a central and attacking midfielder. He can potentially form a core midfield trio alongside Bruno Fernandes and Casemiro and improve the team's attacking prowess and defensive intensity when out of possession. Furthermore, Mount can offer Eriksen an opportunity to come off the bench and have an impact in the dying stages of the game while he remains fresh.
While we await an official announcement from the club or the player, Manchester United fans have already started dreaming of great success in the coming season on the back of Mason Mount's potential signing.
(Main Image Credits: Courtesy Instagram/@Mason Mount and Instagram/@Manchester United)
(Featured Image Credits: Courtesy Instagram/@Mason Mount)
Frequently Asked Questions (FAQs)
Question: Has Mason Mount joined Manchester United?
Answer: Although several reports suggest that Mason Mount is going to join Manchester United, there has been no confirmation of the same by the club or the player.
Question: How much did Manchester United pay for Mason Mount?
Answer: According to football transfer market expert Fabrizio Romano, Manchester United are likely to pay USD 69.4 million up front and USD 6.3 million in add-ons to Chelsea to secure the services of Mason Mount.
written by.
Uddipta Banerjee
Uddipta writes about sports and watches besides occasionally venturing into the world of automobiles and technology. He was associated with the Indian Express in the capacity of a sub-editor at their Lifestyle desk. A journalism and mass communication student from Xavier Institute of Communications, Mumbai, Uddipta devotes most of his leisure time to photography and filmmaking. He has contributed photographs to Vogue Italia and several exhibits, and has directed award-winning short films screened at film festivals in India and abroad.