The world of football is mourning Zlatan Ibrahimović's retirement. One of AC Milan's star players as well as Sweden's best striker, Ibrahimović's announced his retirement after AC Milan's final match of the 2022-23 season. His farewell on Sunday was accompanied by an emotional speech to his fans, which eventually moved the Swedish striker to tears.
Ibrahimović's departure comes after a difficult season, one where he was plagued with injuries and could only play in four matches. However, he has enjoyed a glorious career in soccer and as a result, has a pretty impressive net worth to boast of.
So, as we celebrate the Swedish footballer and his glorious career, let's take a look at his net worth, including Zlatan Ibrahimović's salary, lavish properties and fancy cars.
Zlatan Ibrahimović's net worth in 2023
The Swedish footballer has had a long career, during which he made a fortune playing for different clubs. According to the latest data from CAKnowledge, Zlatan Ibrahimović's net worth, as of June 2023, is estimated to be approximately USD 200 million. Out of this, his annual income is estimated to be over USD 20 million, which also translates to USD 2 million per month. It is also said that Zlatan Ibrahimović's salary from his A. C. Milan contract alone amounts to more than USD 1 million. Additionally, his income from brand endorsements is estimated to be approximately USD 20 million.
Ibrahimović's brand endorsements
Ibrahimović has been associated with some of the biggest brands in the world. He is currently the face of H&M Move, a sportswear brand from H&M. Back in 2018, he was also appointed as the brand ambassador for Samsung and played a key role in the Korean giant's 'What's next?' campaign, showcasing their entire product lineup. He is also the brand ambassador of Volvo cars and is frequently seen driving around in the Swedish company's SUVs. Previously, he has been the face of Vitamin Well and Dressman.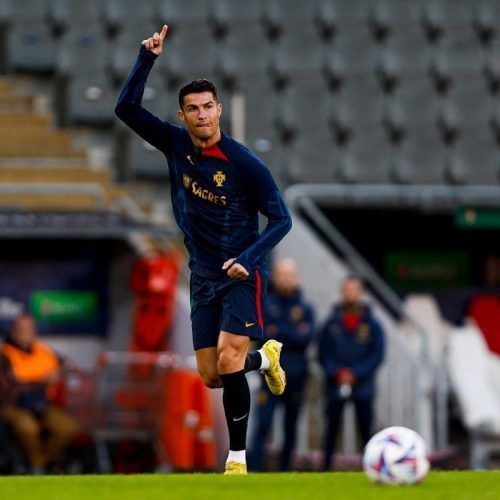 He had his own clothing brand!
In 2016, Ibrahimović and Varner Group joined hands to kickstart a new brand that specialised in sportswear. Called A-Z, it aimed to compete with the top athleisure brands in the world. Sadly, the brand suffered losses owing to high manufacturing costs and in 2018, had to shut shop.
A look at Ibrahimović's glorious career
While the 41-year-old soccer player has just ended his stint with A. C. Milan, he was earlier associated with some of the best football clubs in the world. He made his debut for Malmo and eventually made his way to teams like Ajax, Juventus, Inter Milan, FC Barcelona, Paris Saint-Germain, Manchester United and LA Galaxy.
Before Zlatan Ibrahimović's retirement, the Swedish striker managed to score a total of 511 goals in 866 club games. Additionally, he has scored a total of 62 goals in the 121 games he has played for his nation. He is, in fact, Sweden's all-time top goal scorer. While he had quit the national football team after the Euro 2016 tournament, he returned to the squad for Sweden's 2022 World Cup qualifying campaign.
Zlatan Ibrahimović and his impressive assets Zlatan has great taste in cars and his garage is living-proof of the same. Some of Zlatan's most expensive wheels consist of a Ferrari Monza SP2, Ferrari Daytona SP3, Lamborghini Urus, Porsche 918 Spyder, Maserati GranTurismo MC Stradale and a Ferrari Enzo. As mentioned above, he has also been the brand ambassador of the Swedish car company Volvo and as such, has been spotted driving around the company's Volvo XC90 SUV.
Zlatan also has a thing for high-performance cruiser motorcycles. He owns a custom Harley Davidson V-Rod in matte black paint. He also owns multiple premium motorcycles from Harley and other renowned manufacturers, with the most recent addition being another Harley Davidson in white.
His real-estate properties
It is said that Zlatan has several luxurious properties in Los Angeles, Paris, Manchester, Milan and a summer home in Malmo. He had also made headlines back in 2016 when he rented a six-bedroom mansion in Cheshire, England during his tenure at Manchester United.
Zlatan loves expensive watches
As with most footballers, Zlatan Ibrahimović has exquisite taste in expensive watches. His massive collection of Rolex watches includes a Rolex GMT-Master II 'Sprite', Rolex Daytona 'John Mayer Dial', Rolex Daytona 'Meteorite Dial', Rolex Daytona 'Eye of the Tiger' 116588TBR, Rolex Daytona Platinum 116576TBR and a Rolex Daytona Rainbow 116595RBOW.
His Patek Philippe collection includes the Patek Philippe Aquanaut Chronograph, Patek Philippe Nautilus Chronograph and Patek Philippe Nautilus. He was also seen wearing the Omega MoonSwatch 'Mission to Mars' timepiece.
A glimpse at his personal life
Zlatan Ibrahimović was born in 1981 in Sweden, although his family does not have Swedish origins. His father is Bosnian whereas his mother comes from Croatia. Zlatan is married to Helena Seger, a successful model and businesswoman, who herself has an estimated net worth of approximately USD 130 million. The couple have been together for 18 years and have two children, Maximilian and Vincent.
Zlatan Ibrahimović has a large fan base on social media platforms. His largest following comes from Instagram, where he currently has 60 million followers. He also has 39 million followers on Facebook and 9 million followers on Twitter.
(Hero and Featured Image Credits: Courtesy Instagram/@iamzlatanibrahimovic)
Frequently Asked Questions (FAQs)
Question: Why did Zlatan Ibrahimović retire?
Answer: As Zlatan Ibrahimović's contract with A. C. Milan will be expiring at the end of June 2023, the Swedish footballer announced his retirement.
Question: What is Zlatan Ibrahimović net worth in 2023?
Answer: As of June 2023, Zlatan Ibrahimović's net worth is estimated to be around USD 200 million.
written by.
Amritanshu Mukherjee
Amritanshu lives and breathes tech, cars, Formula 1, space stuff and everything that delivers an adrenaline rush. Since 2016, he converted his favorite hobby of going all gaga over iPhones and Lamborghinis into his profession; hence, you aren't likely to be surprised upon checking his browser history. In his spare time, he loves to drive and explore food joints, but will somehow end up with a plate of Chicken Biryani and a big smile. He has previously written for Hindustan Times, India Today, BGR.in, and Deccan Chronicle.