Back in 1972, Gucci was one of the first fashion houses to venture into watchmaking. In celebration of its 100th anniversary, Gucci forayed into the realm of fine timepieces. Alessandro Michele, the maximalist creative director of Gucci at the time, inspired the watchmaking division's visual vocabulary. Hence, one year on, Gucci's high watchmaking endeavours do not easily fit traditional categories of Swiss watchmaking, taking muse from carnivals to planetariums, from bejewelled lingerie to buzzing bees. Make no mistake, the timepieces may be made in Switzerland but they've lost none of its Italian swagger.
The dials for their fine timepieces, for example, are made in Gucci's own dial factory (purchased in 2003), Fabbrica Quadranti in Ticino, the Italian-speaking part of the country. Gucci watchmaking division's penchant for gem-set timepieces with semi-precious quartz like tiger's eye or malachite for its dials is no coincidence either thanks to their first designer's belief that "jewellery is talismanic," as quoted in The New York Times – nothing out of the ordinary when one considers that since Roman Antiquity, Italians have been lovers of amulets because of her people's immense spirituality. One year on, the Gucci universe draws inspiration from space, taking watch lovers on an adventure through time and the cosmos. A Dance of Timelessness (with Bees)
For 2023, the brand's signature G-Timeless Dancing Bees in 18kt pink gold now come in two new 40 mm tourbillon sizes. The one with the white alligator strap has a chevron-style green opal dial with moving 18kt pink gold bees, a diamond-set, crescent-style tourbillon, and a diamond-encrusted bezel and crown; the opal, as you may be familiar, has long been considered a lucky and protective talisman. During the Middle Ages, it was believed that if you wore a talisman containing opal, you would be protected from failing vision and that your mind and memory would be strengthened.
The other has a black strap and a turquoise stone dial with moving bees made of 18kt pink, white, and yellow gold. Known as the stone of cleansing, turquoise is a natural guard against anything that isn't serving you, your body, or your mind, the blue crystal is one of the oldest stones known to humankind, and was used as a talisman by kings, religious leaders, and soldiers.
While G-Timeless Dancing Bees might sound a little hyperbolic as a name, Gucci isn't so far from reality. Go back 135 million years, the vast supercontinent of Gondwana was beginning to break up, with South America drifting off to the west of Africa, and Australia moving off to the east, it was during this period that all plants scattered their pollen on the wind and hoped that a tiny proportion would, by chance, land on a female flower. As you might surmise, it wasn't a very efficient system, with most of the pollen going to waste. Pollen is very nutritious and nature abhors waste, it was only a matter of time before winged insects began feeding upon it and before you know it become specialists in eating pollen. these insects accidentally carried pollen grains upon their bodies, trapped amongst hairs or in the joints between their segments, inadvertently, these insects became the first pollinators – progenitor "bees". The most specialised and successful group of that lot eventually emerged as the literal bees we know today, the masters of gathering nectar and pollen. On the G-Timeless, these "dancing" bees are mounted on tiny pivot springs, jiggling back and forth in accordance to your own movement – hence its namesake.
G-Timeless Dancing Bees Price & Specs
Case 40mm white gold with 30 meters water resistance
Movement Manual-winding tourbillon calibre with 110 hours (6 days) power reserve
Price CHF 230,000
"We don't produce the movements, but we design and develop all the complications." – Maurizio Pisanu, Managing Director, Watches & Jewellery, Gucci Emblems of Gucci's know-how: G-Timeless Planetarium and Moonlight
With in-house calibres from the Kering watch manufacture in La-Chaux-de-Fonds, the 40 mm G-Timeless Planetarium has four new iterations, each with a different precious stone dancing around the expertly crafted flying tourbillon movement in its decorative diamond-studded star-shaped cage. Two have an 18kt white gold case with either a purple strap and green peridots, blue topazes, purple amethysts, and Ethiopian opals or a green strap with Ethiopian opals. The fourth timepiece is made of 18kt pink gold, has a brown strap, and is set with rubies, fire opals, pink tourmaline, and mandarin garnet. In all the watches, the Dancing Hours Flying Tourbillon caliber, named after one of the brightest nebulas in the galaxy and the movement of the stones, can be found.
Speaking to EuropaStar, Maurizio Pisanu, Managing Director, Watches & Jewellery, Gucci said, "We want to bring more of the movement manufacturing part in-house – or at any rate, build some more solid partnerships. Overall, we make 90% of our own watches. The other 10% is made up of exclusive pieces that are produced externally. There are very few of these – three to five a year – but they are a wonderful complement to all the work we've put into developing the brand over the last six years."
With its halo of 12 gemstones circling the dial, it is a pioneering addition to the high watchmaking genre. The G-Timeless Planetarium lives up to its name with a poetic perception of time and light: concealing its dramatism that plays with our perspective of light through a ballet of jewels: its gem-set wheel is activated at the touch of a button, rotating around the dial in a prismatic dance. This delightful on-off control is made possible by a groundbreaking invention: the Dancing Hours Flying Tourbillon, a new Gucci exclusive caliber with a hypnotic diamond star at its center. The arrow-shaped watch hands pay homage to high watchmaking's heritage of fine technical detail, while each turn of the dial is a playful reminder of Gucci Swiss Timepieces' dynamic fusion of new technology and timeless Italian style.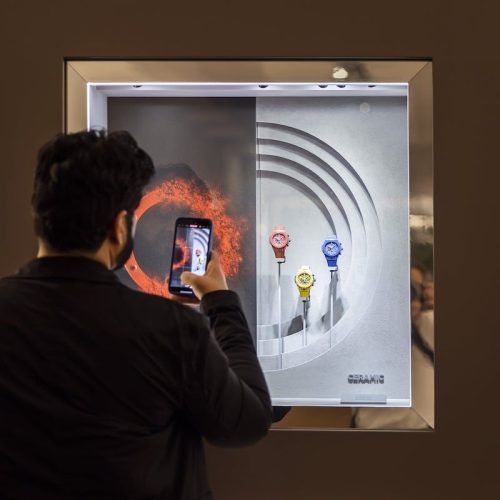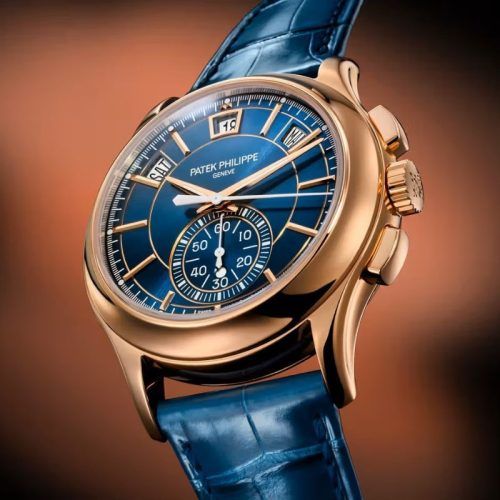 G-Timeless Planetarium Price & Specs
Case 40mm pink gold with splash resistance
Movement Manual-winding tourbillon calibre with rotary dial and 48 hours power reserve
Price CHF 275,000 The G-Timeless Moonlight family now includes three new versions, one of which is fully customisable. The design, which charts the waxing and waning of the moon, includes a Gucci movement GGV838.MP and promises up to 360 years of accuracy. The new 41 mm made-to-order watch in 18kt white gold, blue aventurine glass, and mother-of-pearl dial can be completely personalised to a client's location, time, and date of birth. Six natural gemstones, six diamonds, and customisable characters print decorate the dial's moveable rehaut, which depicts the sky at the moment of birth. The crown contains a birthstone cabochon, and the oscillating weight displays the client's constellation and coordinates. Its alligator strap can also be customized. The other two new styles are a 40 mm 18kt white gold design with a purple mother-of-pearl dial, multi-colored opal moon phase discs, and a black alligator strap, and an 18kt yellow gold design with green aventurine glass and mother-of-pearl dial, green opal moon phase discs, and a white alligator strap.
G-Timeless Moonlight Price & Specs
Case 40mm yellow or white gold with 30 meters water resistance
Movement Automatic Caliber GGV838.MP with 46 hours power reserve
Price CHF 48,000 New Gucci 25H Skeleton Tourbillon: Head-Turning
The sleekly structured Gucci 25H continues to make a bold statement with six new designs. The bezel and dial of the impressive skeleton tourbillon are adorned with over 100 baguette diamonds. Visually and mechanically it's a reinterpretation of the 25H Tourbillon they launched last year, completely exposing the brand's first in-house calibre.
A sleek, 8mm-thin case revealing the mechanics underneath that represent a feat of craft, style and extraordinary skill, this 40 mm wide high-end gemset timepiece is available in 18kt pink gold with a blue cobalt alligator strap or 18kt white gold with a black alligator strap. A purple barrel bridge, pink tourbillon, blue turning stem, green minutery bridge, and orange platine distinguish this new 25H skeleton flying tourbillon. The colours harmonise with four vibrant rubber straps, adding definition to the layered nature of the 40 mm 18kt white gold watch.
25H Skeleton Tourbillon price & Specs
Case 40mm x 8mm thick white gold or pink gold with 30 meters water resistance
Movement manual winding manufacture GG727.25.TS calibre with 72 hours power reserve
Price TBA
written by.
Jonathan Ho
Managing Editor
Jonathan Ho might have graduated with a business degree but he thumbed his nose at commerce and instead opted for a harder life in journalism. He edits Augustman, a title he first joined when he became a writer after a career in advertising and now, earns a living writing commentaries on the luxury industry.