So you finally got your hands on the coveted OMEGA x Swatch MoonSwatch. Congratulations! You either paid a lot of money on the secondhand market or you waited really long in line. Perhaps, you even flew abroad to much easier get your hands on this precious timepiece. No matter how you got there, we aren't here to judge. We're here to help. Customising your MoonSwatch is just about the hottest thing you can do since actually acquiring your MoonSwatch. Here's how.
There's nothing quite like adding your own personal touch to a timepiece. Maybe you pair your watch with a cute beaded bracelet to off-set your serious office look, or maybe you added a few diamonds to the dial to up the glam for your next evening gala. Customisation is the cherry on top of owning a watch, and the cherry becomes even sweeter when it comes to a highly coveted timepiece.
Of course, the MoonSwatch isn't your regular highly coveted timepiece. Launched last year, it is not a limited edition series, though it is sold only in limited amounts in select stores during certain periods. It was birthed through the collaboration of two of watchmaking's greatest, OMEGA and Swatch, who both normally play in very different fields of casual and luxury watchmaking.
Nevertheless, the collaboration was an instant hit. Even in Bangkok, queues outside Central World went around the block, as everyone wanted a piece of the space-inspired MoonSwatch. 11 unique watches make up the Bioceramic MoonSwatch Collection, with a special 'Mission to Moonshine Gold' edition launched in just a few countries. Designed to "reach for the planets" and inspired by various "missions" to the sun, the moon, and all of the planets in the solar system, it is a colourful collection that ranges from bright blues, yellows, and pinks, over to the very popular blacks, browns, and grey colour ways.
Yet selecting your chosen edition and bringing it home is only where the fun begins. Read on for how to give your MoonSwatch that extra pizzaz through customisation of straps and an interplay of colours, materials, and more.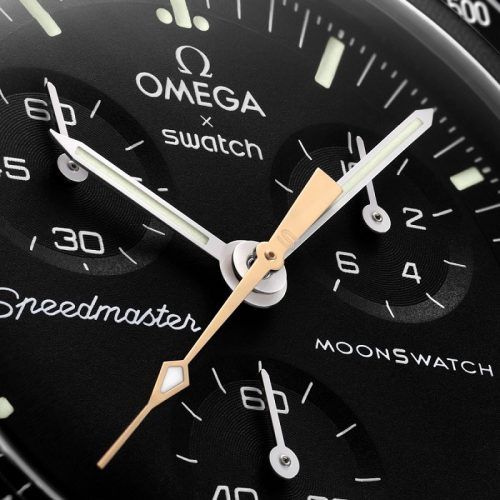 How to customise your MoonSwatch like a pro
View this post on Instagram
It starts with colour
The first step to finding the right MoonSwatch for your fit is working with colour. The MoonSwatch collection offers plenty of room to play, as it is already available in 11 different colour ways. This is where you need to ask yourself the big questions: Will you accessorise with contrasting or complementary colours? Do you want to play it safe or surf along the edge of madness? Will you go for monotone or pattern prints?
Play it safe with monotone
Experimenting with colour can add a fresh mood and tone to your timepiece. One of the most popular editions is the black 'Mission to the Moon' MoonSwatch, which is often customised with a suave black strap. This adds an elevated aura to the watch, compared to its original velcro strap, which can feel a little bulky.
In fact, taking the colour of the dial and applying it to the strap is a popular way to incorporate a sense of unity in your customisation. If you want to take things a little further, use the same tone as the chronograph display, as seen on the beautiful 'Mission to Pluto' MoonSwatch customisation below. The Bordeaux red chronograph is paired with a hatch grain Bordeaux red strap for a very chic new feel.
Get creative with contrast
Use the colour wheel to your advantage and experiment with colour blocking, and using contrasting colours for a bit of fun. The model below is the 'Mission to Venus,' which has been customised with a green fabric strap for a bold contrast and a youthful interplay with the pastel pink of the original case.
Dabble in prints
Perhaps you're not quite ready to make a contrasting colour leap, or perhaps you want to get wacky with the leap you've already made. If you really dare, go for colourful prints or patterns on your strap and really stand out from the crowd. The 'Mission to Uranus' below is complemented by a rubber blue cameo strap for a touch of personality that seems to go well with pancakes.
View this post on Instagram
If loud prints aren't your thing, you can still get away with a touch of colour through subtle stripes. Below, the 'Mission to Uranus' MoonSwatch is customised with a fabric strap and a touch of bright orange. Simple, yet so effective, and wildly different in personality to the one above. See how fun this is?
View this post on Instagram
Fabric, rubber, or leather?
Beyond the details in the dial, it is often the strap that provides the tell-tale for what kind of watch you're wearing, or what kind of wearer the watch inhabits. Rubber straps are commonly used for dive watches, whilst leather straps are most commonly used for dress watches. Fabric falls into a fashionable in-between.
The MoonSwatch boasts a relatively large case with a 42mm diameter, making it easy to pair with any of these materials. Whilst the original velcro strap is sporty, it does feel a bit stiff, and wearers often change the strap for both comfort and customisation for a more balanced wrist look and feel.
View this post on Instagram
Fabric doesn't mean you're soft
Fabric straps are extremely versatile, as there are so many fabrics to choose from, and so many ways the fabric can be manipulated. The 'Mission to Mercury' edition above is contrasted by a light brown/green leather strap, and conveys a sense of adventure.
View this post on Instagram
Rubber rules
Normally, only James Bond wears a dive watch with a suit, so rubber straps for everyday use are best reserved for secret agents. However, in the case of the MoonSwatch, rubber straps seem to be the most popular.
Again, there is plenty of versatility with rubber, and it is the most fun material for experimenting with colour. The above 'Mission to the Moon' immediately stands out on the wrist with its daring red rubber strap, adding plenty of drama to your look.
There are also so many different types of rubber. Perlon, a type of nylon, is a beautiful way to incorporate rubber in a lesser obvious way. Below, the 'Mission to the Sun' edition catches a few extra rays with a strap suited to everyday wear.
View this post on Instagram
Leather for the long run
Leather is applauded for its durability, and also for being one of the most classic types of watch straps. There is something extremely timeless about a leather strap, and something extremely nostalgic, too. Whilst it is more difficult to care for than rubber, adding a leather strap to your MoonSwatch will give it an air of sophistication.
The 'Mission to Earth' below sees a turquoise gaucho strap that beautifully complements the dark dial of the timepiece for a handsome look and feel.
Again, don't be afraid to experiment with the different kinds of leather. If you want to keep things classic in colour, you can still play around with texture. Below, the 'Mission to Jupiter' boasts an ecru croco strap for a sense of jungle mystery — that still very much works in the city.
Where to shop MoonSwatch straps
There are many international online stores where you can order watch straps for your MoonSwatch.
Horus Watch Straps has an entire dedicated page to MoonSwatch straps, available in a huge range of colours (and patterns!), all in rubber. Meanwhile, Delugs also includes leather options, and suggested colour pairings for the uninitiated. Several of the examples featured in this piece hail from Jakarta-based Etsy store, Seventh Creation. The biggest variety of straps come from Australia-based Strapify, with over 800 straps to choose from, and a huge selection of materials.
If you're looking to keep it local, Bangkok offers plenty of watch straps in the leather department. Just check in with your local leather dealer, and be sure to opt for a 20mm strap width for the best pairing.
Keep an eye out on MoonSwatch updates on the Swatch website.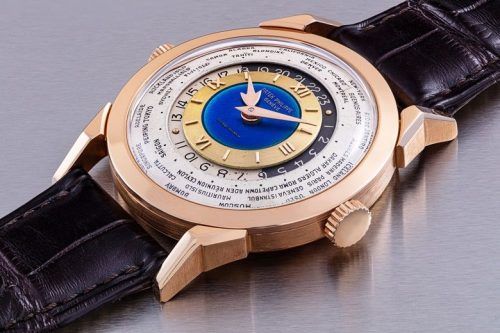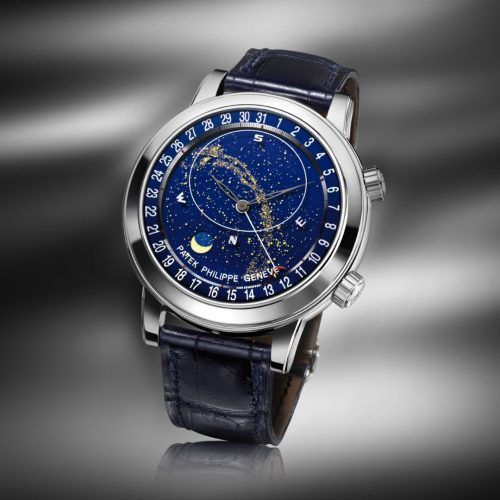 [Hero and Featured Image Credit: Swatch]
This story first appeared on Lifestyle Asia Bangkok