In the realm of horology, the concept of luxury and minimalism converges to create a breed of timepieces that exude sophistication through simplicity. While several brands have made their mark with gorgeous luxury minimalist watches, the landscape is also adorned with horological gems that cater specifically to the connoisseurs of opulence. We delve into the world of haute horlogerie to present the most exquisite luxury minimalist watches, each a masterpiece in its own right.
The luxury minimalist watch world redefines opulence by embracing simplicity. With each tick of their finely tuned movements, they resonate with those who appreciate the understated beauty that transcends time. These watches are not just timekeepers; they are symbols of refined taste and the pinnacle of elegance in the world of haute horlogerie. Let's take a look at some of the world's most exquisite minimalist watches that are understated in style, but not so reserved when it comes to making an impression.
Here are 8 beautiful luxury minimalist watches to add to your collection
Rolex Perpetual 1908
Elegant, classic and decidedly contemporary, the Perpetual 1908 immortalises Rolex's age-long daring spirit. Inheriting the brand's historic codes as much as its numerous innovations in watchmaking, the watch marks a new milestone in the brand's pursuit of excellence. It pays homage to the brand's rich heritage, while embracing a modern minimalist design. The sleek dial, slim case, and elegant hour markers reflect the essence of refined simplicity. With its timeless charm and impeccable craftsmanship, this timepiece is one that exudes luxury in every detail. Find out more here. Patek Philippe Calatrava
Unveiled as an emblem of timeless elegance, the Patek Philippe Calatrava collection epitomises the fusion of minimalism and luxury. With its signature Bauhaus-inspired design, these watches are a testament to Patek Philippe's dedication to refined craftsmanship. From the rose gold case to the minimalist dial, every detail is meticulously crafted to embody understated luxury. A. Lange & Söhne Saxonia Thin
A. Lange & Söhne's Saxonia Thin series marries German precision with minimalist aesthetics. The manufacturer's flattest watches so far; it focuses on the essential functions of a mechanical timepiece: the display of hours and minutes. The ultra-thin profile and clean dials accentuate the brand's commitment to pure, unadulterated design. Crafted in precious metals like white gold or rose gold, these watches are a symphony of simplicity, making them a favourite among those who appreciate elegance in its purest form. You can shop the watch here. Audemars Piguet Royal Oak Ultra-Thin
The Audemars Piguet Royal Oak Ultra-Thin collection is a showcase of minimalist magnificence. The iconic octagonal case, rendered in precious materials such as platinum or rose gold, houses a dial of understated elegance. Its ultra-thin profile is a testament to Audemars Piguet's mastery in both form and function, redefining luxury minimalism with every tick of the movement. You can shop the watch here. Breguet Classique
The Breguet Classique collection pays homage to the brand's rich heritage while embodying the essence of quiet luxury. With its signature coin-edge case and refined dials, these watches exude an aura of timeless sophistication. The meticulous attention to detail and the use of precious materials ensure that every Breguet Classique timepiece is a masterpiece that stands the test of time. You can shop the watch here. Jaeger-LeCoultre Master Ultra Thin
Jaeger-LeCoultre's Master Ultra Thin collection epitomises the fusion of elegance and simplicity. The watches' ultra-slim profiles and clean dials showcase the brand's expertise in crafting minimalist timepieces that transcend trends. Whether in rose gold, white gold, or stainless steel, each timepiece reflects Jaeger-LeCoultre's commitment to horological excellence. You can shop the watch here. Vacheron Constantin Patrimony
Vacheron Constantin's Patrimony collection captures the essence of sophisticated elegance with its refined design and meticulous craftsmanship. The watches' clean lines, slim profiles, and elegant dials reflect the brand's dedication to creating timepieces that stand as symbols of timeless elegance. You can shop the watch here. Bvlgari Octo Finissimo
The Bvlgari Octo Finissimo series is a testament to the brand's prowess in blending bold design with minimalist elegance. With its distinctive octagonal case and ultra-thin profile, these watches push the boundaries of engineering while embodying the essence of luxury minimalism. Crafted in materials like titanium and rose gold, they are a harmonious blend of innovation and sophistication. You can shop the watch here.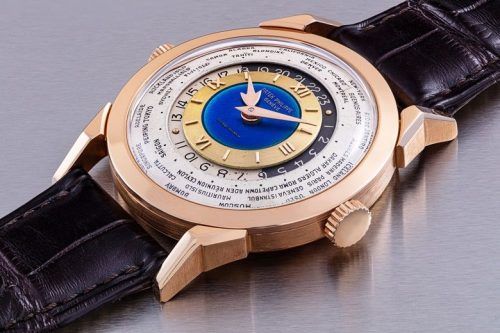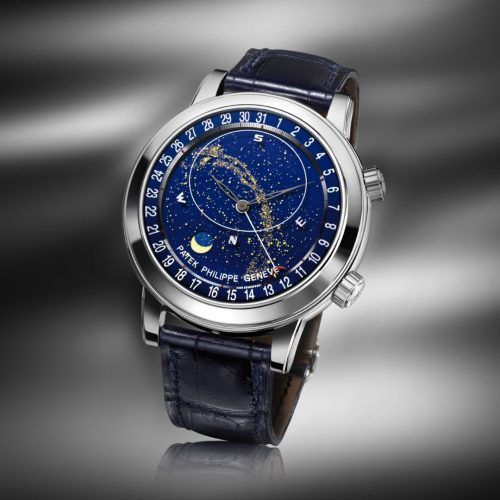 (Main and featured images: Rolex)
This story first appeared on Prestige Online Hong Kong