Zodiac is like a belt around the heavens extending 9° on either side of the ecliptic. It is the plane of Earth's orbit and of the Sun's apparent annual path among the constellations. The orbits of the Moon and of the principal planets also lie entirely within the zodiac. The 12 astrological signs of the zodiac are each considered to occupy 1/12 (or 30°) of its great circle. Each zodiac sign arises from the eastern horizon in succession every 2 hours depending on the Sun's position. For instance, if Sun is in the Cancer zodiac sign, the 1st sign to arise at sunrise will be Cancer, then Leo, and so forth. On that note, let's see what the horoscope holds for us in the month of June.
Astrology is an ancient method that utilises planetary bodies, zodiac signs, and houses to communicate guidance correlated to human behaviour and events. Sun and Moon are also considered as planets in astrology besides Saturn, Jupiter, Venus, Mars, and Mercury and the nodes Rahu and Ketu are also considered as shadowy planets. Your star sign is your sun sign. There are two other signs which form your identity – these are known as your rising sign and your moon sign.
The Sun sign is your identity – your outer self. It is the vital force that drives you and your expression. Moon sign is your heart and soul your emotions, your inner self. The rising sign is your social personality. It is your physical body and outward style. For the moon sign we need an accurate time date and place of birth which is specific for everyone.
Sun stays in a particular sign for a month therefore very detailed specification is not required and the star sign/sun sign horoscope is a general guidance for people born in a particular month when the sun is in a particular place in the zodiac. For accurate predictions, all three signs are considered.
The monthly predictions here are related to the sun signs, and transit of the other planets in relation to the Sun. The Sun being the center of our universe affects our lives in more than one way. It is not only vital for astronomical purposes but also holds great importance as per Vedic astrology. The movement of the Sun from one astrological sign to another can reveal a lot about your future. Read to find out what's in store for the month of June 2023.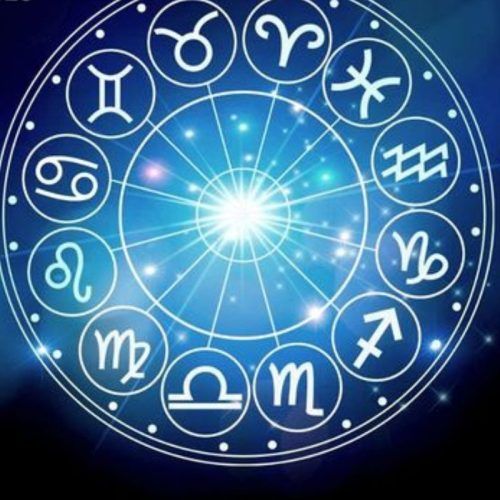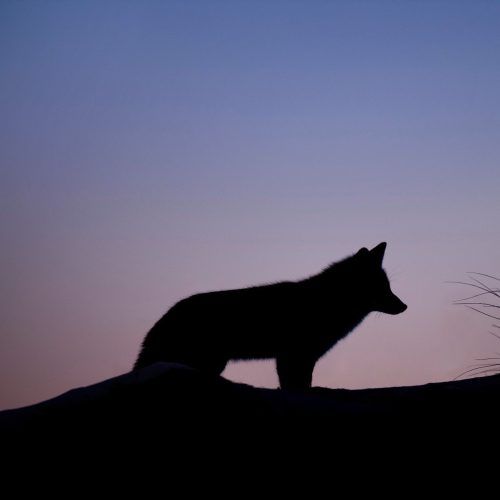 Here's the June 2023 horoscope for all zodiac signs
Jump To / Table of Contents Career and Finance
The stars foretell a good time for Arians regarding career and finance. The first half of the month will be beneficial. You can expect a promotion and appreciation from your superiors.
Health
Health will be good in the first half of the month. Later, in the second fortnight you need to look after yourself, and nothing better than indulging in healthy eating and physical activities.
Relationships
This is a good time to build strong bonds and healthy relationships. Family ties might also undergo some stress in the second half of the month. Good and frank communication is the key this month. Career and Finances
Taurus natives will have to put in a lot of extra effort to achieve their goals this month. Some obstacles and delays are indicated. Businesspeople will do well and get good profits. You need to be careful about the expenses.
Health
Small health issues of cold and flu-like symptoms might bother you in the first fortnight thereafter you will enjoy robust health.
Relationships
Observe caution towards your relationships in the first fortnight of June. Control your tongue and temper and avoid harsh words. A good time with friends is indicated. Your family will be supportive. Career and Finances
Gemini natives must work hard and put in their best to achieve their goals. Financially, June is a good month for these natives.  Profits are indicated for businessmen.
Health
Health might be a little up and down for Gemini natives. Some eye-related problems may cause discomfort. A health check is a good idea for Gemini natives.
Relationships
You might face some marital discord. Communication is the key. Be frank and open in your communication. Try to spend quality time with your partner and family. Career and Finance
June horoscope reveals that Cancerians might face hurdles and pressures in their careers due to the unfavourable position of stars. Do not take any major decisions relating to your career – be it a job or business.
Health
Your mother's health might need attention. Meditation and yoga are recommended for you.
Relationships
Be extra careful when dealing with your partner this month. Love and respect are the key to a good relationship. Be patient and loving towards family. Career and Finances
A good month is indicated career-wise for Leos. You will be reaping the rich rewards of your hard work of the past. Your seniors will be very appreciative of your work and you will be generously rewarded. Businesses will grow and good profits will come in. Be careful of your expenses after the mid of the month.
Health
Health will be good and sturdy. You will be full of energy and enthusiasm. It is recommended to utilise your vigour positively.
Relationships
You will enjoy harmony in all your relationships. Couples will enjoy marital bliss; Singles might find their partners and may even tie the knot. Good bonhomie amongst family members is indicated. Career and Finances
June 2023 will be a good month for natives of the Virgo sun sign. Any pending legal matters will be sorted out in your favour. Your colleagues will look up to you and seniors will be supportive. Growth and gains are indicated.
Health
Minor health issues are indicated which might irritate you. Eat healthy as there are chances of indigestion and stomach-related issues.
Relationships
You need to keep yourself calm and hydrated. Do not give unnecessary advice to people. Think before you speak. Career and finances
It's going to be an average month with respect to your job. Businesspeople will do well. Students will do well and get academic accolades.
Health
You need to take care of yourself and your partner. It's a good idea to get health check-ups done. Maintain proper hygiene. Workouts, yoga, and meditation are recommended for you.
Relationships
More than usual effort will be required to maintain peace and harmony at home. Be calm and patient, not only with family and friends but colleagues too.
08
Scorpio June horoscope Career and finances
This will be an average month for the natives of Scorpio Sun sign. The work environment might be dull, and you will feel unenthusiastic. For businesspeople, this will be an average month.
Health
Some health issues might bother you. Flu and throat infections cannot be ruled out. Meditation and yoga are the solutions to cure sleeplessness.
Relationships
You need to add spice and excitement to your relationships. Go on a trip or date with your partner. Pamper yourself with a nice spa or join some hobby classes. Spend time with family and make them feel wanted and loved.
09
Sagittarius June horoscope Career and Finances
New job opportunities will be there for Sagittarius natives. Your credibility will be high and your colleagues will look up to you. You will be in the good books of your seniors. Raise and increments are on the cards for you.
Health
Health will be favourable in the first fortnight of June and you will feel energetic and enthusiastic. Towards the mid of the month, you might face some small health issues.
Relationships
Good relationships are indicated. Partners will strengthen their bonds of love and trust and share a good rapport and harmony. The first two weeks are good for love and romance. Your family will be cooperative and supportive.
10
Capricorn June horoscope Career and Finance
There will be ups and downs in your career, Capricorn. Some delays and obstacles are indicated at work. Students will pass with flying colours.
Health
Health will remain average this month. Flu or flu-like symptoms may bother you and force you to stay in bed. Take care of yourself and consult a doctor.
Relationships
Relationships with your partner might undergo some challenges.  All problems have a solution. The advice is to find it amicably and with patience. Let go of your ego and show more understanding towards loved ones.
11
Aquarius June horoscope Career and finances
The Aquarian natives might face challenges at work during the first half of the month. Business natives might not get the expected returns. Therefore, they need to plan their finances well.
Health
You might undergo some anxiety during this month, and experience anxiety-related problems like sleeplessness, indigestion, and headaches. The best way to overcome anxiety is to indulge in outdoor activities and meditation.
Relationships
Aquarians might not enjoy good relationships this month. Communication is the best way to resolve the differences. Be clear and communicate well. Career and Finances
Piscean natives need to be careful with their reactions at the workplace particularly after the first fortnight of June 2023. The inflow of cash might be less than expected therefore you need to be mindful of your expenses. Students will have to work very hard to achieve their goals.
Health
Pisceans will enjoy good health this month but that definitely does not mean that you neglect your health in any way. Look after yourself and you will be rewarded with robust health.
Relationships
You need to nurture your relationships. Be loving, caring, and understanding this month as the placement of stars is not very conducive to harmony. Family ties will strengthen and bonhomie with family members will grow.
Hero and Feature Image Credits: Pexels/Mikhail Nilov
This story first appeared on Lifestyle Asia India
written by.
Deepa Kochhar
Deepa is a practising Tarot card reader and astrologer. A science graduate, and Jyotish post-Visharad from the Indian Council of Astrological Sciences (ICAS), she taught tarot and astrology at he alma mater for six years and now teaches students online in India and globally. She has participated in numerous seminars and conferences and her articles have been published in 'Smriti' and 'Lifestyle Asia'. She enjoys playing golf and travelling.