"Love is more than a noun – it is a verb. It is more than a feeling – it is caring, sharing, helping, and sacrificing." This quote by William Arthur is the befitting meaning and definition of love. There is no fixed definition of love. It is an interpersonal relationship. Love is friendship and being happy in the happiness of your partner. Affection, intimacy, physical attraction, and romantic overtures are specific to romantic love. Read on to know the weekly June love horoscope for June 5 – June 11, 2023.
Love is made up of millions of little decisions which create a unique and special connection. Numerous energies are at play in the universe, which keep changing with the motion of the planets. Some make you fall in and out of love, some energy evokes extreme feelings of attachment, and affection, coaxing you towards commitments, some bring you closer and some create a distance. The celestial lovers, Mars and Venus are together this month in the zodiac of Cancer owned by the Moon. The three planets denote love, emotions, and romance. This transit will help you improve your relationship with your partner and will give you a direction in your love life.
Be mindful of unrealistic expectations or fantasies and keep a balance between your dreams and the reality of relationships. Love requires effort, compromise, understanding, and above all acceptance of the imperfections of your partner.
Love can be both positive and negative, it can be a virtue, representing kindness, compassion, affection, and concern, or a vice exhibiting moral flaws, like selfishness, egotism, possessiveness, and obsessiveness. The changing energies affect each zodiac differently, read along to see how your love life will be this week.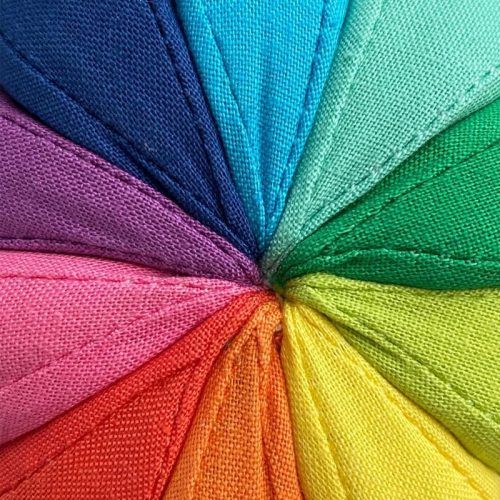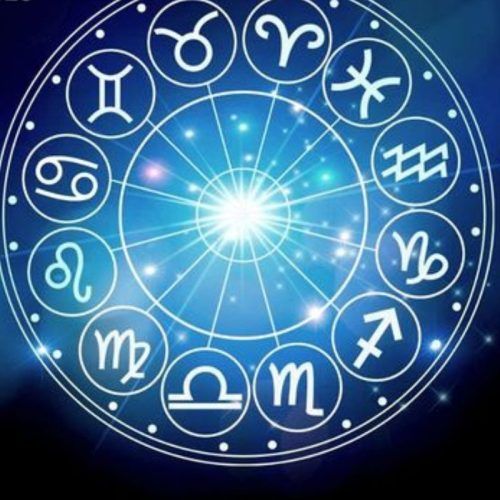 June love horoscope 2023 weekly prediction
Jump To / Table of Contents
01
Aries weekly love horoscope Couples: This week is good for Arians. Partners will strengthen their bonds and their love and understanding will increase. If wanting to increase the family, this is a good time. Some celebrations in the family will be exciting for couples. Good understanding and harmony are indicated.
Singles: Singles will have an exciting time and are likely to find their mates. It's a good time for love and romance. Natives in relationships will take their relationship forward. Get the ring ready, your proposal is likely to be accepted.
02
Taurus weekly love horoscope Couples: It's not a harmonious week for Taurus sun sign natives. You need to be respectful towards each other. Strife and misunderstandings are a part of any relationship, instead of focusing on why, try to centre on how to sort it out. Good communication is the key for a successful relationship.
Singles: It might be a lonely time for singles. Spend time alone and focus on self-care. For couples in relationship, it will be a difficult time. You will be exposed of your deceit and cheating if any, or vice versa. A clean break is much better than lingering on in a futile relationship.
03
Gemini weekly love horoscope Couples:Some challenges are seen for couples. Ups and downs are part of life, be it in relationships or elsewhere. Solutions are always there. You need to abandon your egos and work amicably towards building trust and understanding with each other.
Singles: Gemini natives who are single might meet someone of compatible intellect, most likely at the workplace. You need to be sure what you are looking for in your partner. People in a relationship might upset their equilibrium because of a third person.
04
Cancer weekly love horoscope Couples: Natives of Cancer sun sign will enjoy security and harmony at home. The bonhomie and love between couples will grow. It's a good time to plan a family. There will be marital bliss, and children or youngsters in the family will be a source of joy.
Singles: Unattached natives are likely to find their beaus. They will have an exciting time with their newfound relationship. Cancer natives in a relationship will enjoy a harmonious connection. Their love will grow, and they might think of tying the knot.
05
Leo weekly love horoscope Couples: Leo partners are in for a blissful week with their partners. A holiday together will strengthen your relationship and you will enjoy intimacy to the fullest. Some family celebration is on the cards. This will increase your bonding and you will savour ecstatic affection.
Singles: Singles will meet a lot of people and have a good time. People in a relationship will enjoy each other's company and grow their bonds of love and togetherness. It's a good time to seal the relationship.
06
Virgo weekly love horoscope Couples: Virgo sun sign natives will have a good relationship with their mates this week. It's a good time to start planning your family. Couples will enjoy peace and harmony together. Indulge yourselves in a nice romantic holiday.
Singles: It's time for fun and frolic for singles. You will be meeting a lot of interesting people, and you will be indulging yourself in lots of interesting and entertaining activities. For natives in love, the advice is not to rush into things. Take your time to be fully sure before any commitments are made.
07
Libra weekly love horoscope Couples: Libra sun sign natives will enjoy good relationship with their partners. It is time to add spice and adventure to your life, lest it becomes monotonous. Put in the extra effort to not only maintain harmony but also add zest to your relationship.
Singles: The cards foretell a good time for singles. You might find someone interesting and enjoy each other's company a lot. Do not try to rush, move with ease, and see how things span out. For people in relationship, the advice is to enjoy each other's company and give time and space to your relationship.
08
Scorpio weekly love horoscope Couples: Scorpio natives need to spend more time with their partners. Try to do some different things together and get out of the run-of-the-mill routine. Do not take your partner for granted.
Singles: For singles, a good time is indicated. You will have options and choices in terms of friendships. Invest in a steady relationship but take your time. Do not rush to an allegiance that you might regret later.
09
Sagittarius weekly love horoscope Couples: Couples might have some misunderstandings among themselves. Communication is the key, frankness, and honesty in a relationship always pay. Small things can escalate into big issues if not addressed at the right time and the right way. Take your partner's viewpoint into consideration.
Singles: If you have been in and out of relationships frequently, it's time to introspect. It takes two to tango. You need to give importance to your mate's viewpoint and feelings if you want a lasting union.
10
Capricorn weekly love horoscope Couples: The natives of Capricorn sun sign lack passion in their relationship. You might be pressed for time with other commitments but do not try your partner's patience. Make your mate feel wanted and loved. Gifts and endearments are a good idea to rebuild and nurture your relationship.
Singles: The cards foretell that singles are carrying the baggage of the past relationships. Treat your mistakes as catalysts to foster inner strength. Looking ahead positively is the best thing to do. Capricornian natives in love would do better to wait for some time before commitment.
11
Aquarius weekly love horoscope Couples: Aquarian natives are likely to have a stressful week with their partners. Some unpleasant memories from the past might cause unnecessary friction. The best thing to do is to bury the past and move positively into the future. Focus on your good memories and rekindle and reboot your relationship.
Singles: Singles will have a good time with their friends, and if there is a special someone, your love will scale new heights. There are chances of someone from the past re-entering your life.
12
Pisces weekly love horoscope Couples: Piscean natives will experience security and stability in their relationships this week. This card denotes a lot of effort has been put in to achieve harmony. The advice is to keep the efforts on, and your partner will wholeheartedly love and support you.
Singles: For unattached people, the cards foretell a happy and enjoyable time. When cupid strikes, it will change your thinking three hundred and sixty degrees. Enjoy your freedom till it lasts. For couples thinking of tying the knot, this is a good week.
written by.
Deepa Kochhar
Deepa is a practising tarot card reader and an astrologer. A science graduate, and Jyotish post Visharad from the Indian Council of Astrological Sciences (ICAS), she taught tarot and astrology at her alma mater for six years, and now teaches students online in India and globally. She enjoys playing golf and travelling.