If you want to get in shape but do it in luxury, these are some of the most expensive gym memberships around the world.
Gym memberships are pricey. But there are places around the world that turn it up a notch and offer exclusive memberships with perks and amenities that would make any gym rat salivate. If you've got some spare cash in your bank account or you just want to take your fitness seriously all while also boasting its luxuriousness, these are the gyms you might want to check out.
Some of the most expensive gym memberships around the world
Embody Fitness Dubai
Approx. USD $2,760 for 24 sessions Embody Fitness stands out from the rest of this list because it doesn't offer a yearly membership. Instead, they do one-on-one training sessions that they tailor specifically to the client's needs, doing consultations and tests. While this is usually available in most gyms anyway, this is the only type of program Embody Fitness offers, so just using their gym isn't a thing. The price seems to be quite low, but that's only the starting price. Depending on your program and how many sessions you'll have, that's going to go up.
Madison Square Club
USD $25,000 per year
View this post on Instagram
This gym is founded by celebrity coach David Kirsch. A lot of stars swear by his training regimen and is quite an exclusive club as only six people with a trainer are allowed to work out at the gym at a time. While the gym itself isn't too flashy, it's the training with Kirsch and his team that you're paying for here. If Liv Tyler and Kerry Washington say it works, then that's all the proof I need. And no, there aren't a lot of photos aside from some of David Kirsch's IG posts.
E by Equinox
USD $26,000 per year Described by Forbes as "ultra-exclusive", E at Equinox boasts a number of locations worldwide and is one of the most prestigious gyms in the world. Its name is whispered amongst the fitness community and the uninitiated simply wonder what it's inside. At one point, Forbes says that the club had an exclusive and pricey membership with a USD $26,000 membership. Whether that still exists is uncertain as their website doesn't mention prices, but a Business Insider article does mention that access to all of their branches worldwide is going to cost you.
EXOS
USD $30,000 per year
For this amount annually, the expectation for EXOS is high, and it seems to be worth it. Individual programmes, personal trainers, and even a dietitian who tailors meals and post-workout recovery drinks and supplements are part of the package. And then there's the hi-tech equipment and facilities. Not only do they focus on the physical, but they also have psychologists who help you build habits that will help in the long run.
The Houstonian Club
USD $33,000 initiation fee The Houstonian Club is one of the most elite and exclusive clubs in Texas and its price tag matches that. The plush interiors and amenities you get when you sign up for a membership in this prestige club are to die for, and there are also a number of programmes to enjoy that will help you get in shape. The monthly fee is just around USD $500, which isn't bad, but there's a USD $33,000 initiation fee first.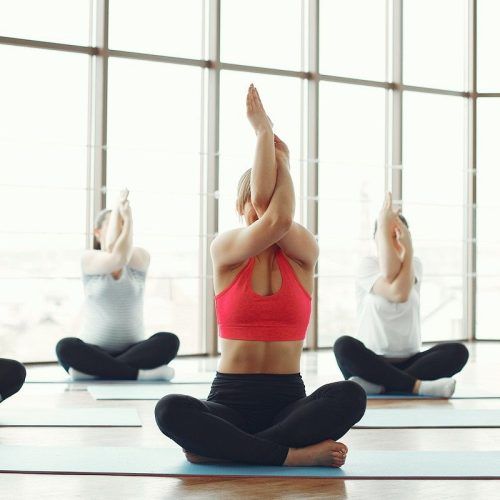 This story first appeared on Prestige Online Thailand