Not known to many, the Ulu Muda forest in Kedah is a site for elephant conservation.
The 160,000-hectare Ulu Muda forest is situated in the State of Kedah, Malaysia. Through its function as a water catchment area for the Muda, Pedu and Ahning dams, it provides an invaluable environmental service to northern Peninsular Malaysia. Rivers originating from deep within this forest provide as much as 96% of Kedah's (Rice Production) and 80% of Penang's (Industries) water supply, driving the region's growth. In spite of it's undeniable importance, the Ulu Muda forest remains unprotected. The Ulu Muda forest has long been recognised for its importance for biodiversity conservation, including elephants. It was first proposed as a wildlife reserve by an ecologist, W.E. Stevens, in a 1968 Colombo Plan study and subsequently proposed as a national park in the 3rd Malaysian Plan (1976-1980). The National Physical Plan (NPP) designated it as an Environmentally Sensitive Area Rank 1, which means that protection of its ecological integrity is of highest priority.
Ulu Muda is also home to nine of the 10 hornbill species found in Malaysia including the endangered plain-pouched hornbill.
Deforestation and unsustainable logging activities, both legal and illegal, threaten Ulu Muda's biodiversity. The clearing of forest patches and unsustainable logging increases the run-off of soil into Ulu Muda's lakes and rivers, making raw water supply murky and more expensive to treat. In addition, these activities disrupt the forest's ability to absorb and retain rainwater, leading to a severe rise in floods and droughts that may affect the livelihood of more than 4 million people.
These problems may be exacerbated in the future, through predicted changes in rainfall patterns, underground water sources, soil humidity and river-flow. Apart from this, unsustainable tourism activities and illegal poaching are also threats to Ulu Muda's rich floral and faunal biodiversity, especially its substantial population of large mammals. The Ulu Muda forest has yet to be gazetted as a protected area and there is no holistic management plan in place to ensure the long term sustainability of the Ulu Muda forest.
The most characteristic megafauna Legendary for their size and intelligence, elephants are the most charismatic of megafauna. They are complex beings, with intricate social bonds and deep attachments to one another. When it comes to expressing emotions, elephants are just as eloquent, if not more, as humans. Even now, we have yet to fully understand the elephant mind; we must be cautious in any attempt to circumscribe their abilities – intellectual, moral or emotional.
Their populations, however, are under siege from loss of habitat, habitat degradation, fragmentation of habitat and poaching. During my assignment in Ulu Muda, I was fortunate to catch sight of a magnificent herd of elephants crossing the river at dusk and witness their compassion towards one another, especially their young. Thus it's important to increase efforts on elephant conservation.
dwindling population
Historically, during the 19th century, Asian elephants were found throughout Peninsular Malaysia (Olivier, 1978). In 1898, elephants were even observed in the Kuala Lumpur area (Hubback, 1905), which is now a modern concrete jungle. In the early 1900s, Pahang and Negeri Sembilan were reported to have the highest elephant population, whereas Perak and Selangor the least.
By 1940s, due to forest conversions and culling of elephants in mitigating human-elephant conflict (HEC), elephants had almost disappeared from the west coast and certain areas south of Peninsular Malaysia, where forest conversion had started the earliest and was most rapid. It was estimated that the remaining elephant population then was less than one tenth of the original population, as the last elephants from Perlis and Selangor were captured and translocated to the Belum forest in Perak in 1991.
As of 2011, the remaining elephant populations are found in areas where large tracts of forest still exist except a few states where the elephants have become locally extinct. Most of the elephant herds have been recorded in the forested areas in the eastern side of the Titiwangsa range; i.e. in the states of Pahang, Kelantan, and Terengganu. However, there could be more elephants in these three states due to the translocation of hundreds of conflict elephants to the northern and eastern states, which have taken place for decades.
States like Johor, Kedah and Perak show moderate numbers of elephants. In areas where elephants still roam and the wildlife habitat borders agricultural sites, HEC incidents continue to be reported. Today, human-wildlife conflict has arrived at the top of the global wildlife conservation agenda, with HEC being one of the major issues in Peninsular Malaysia.
Elephant conservation efforts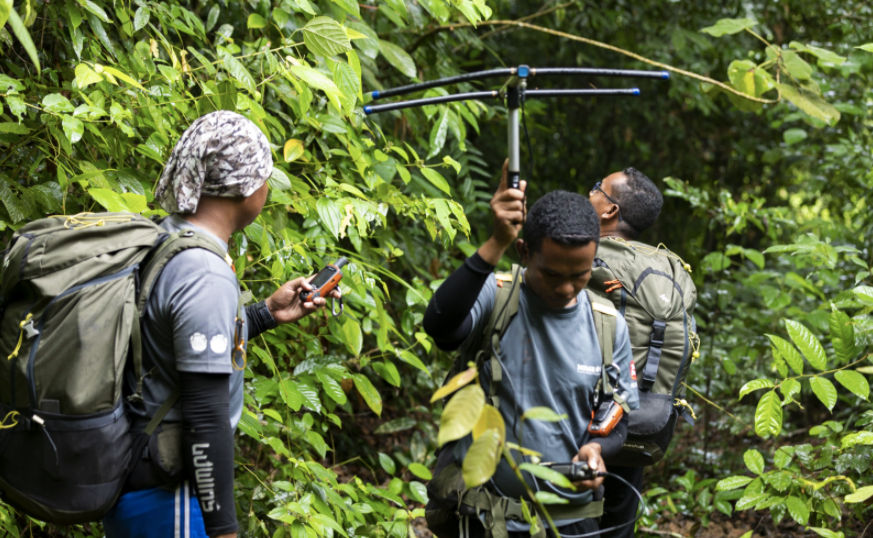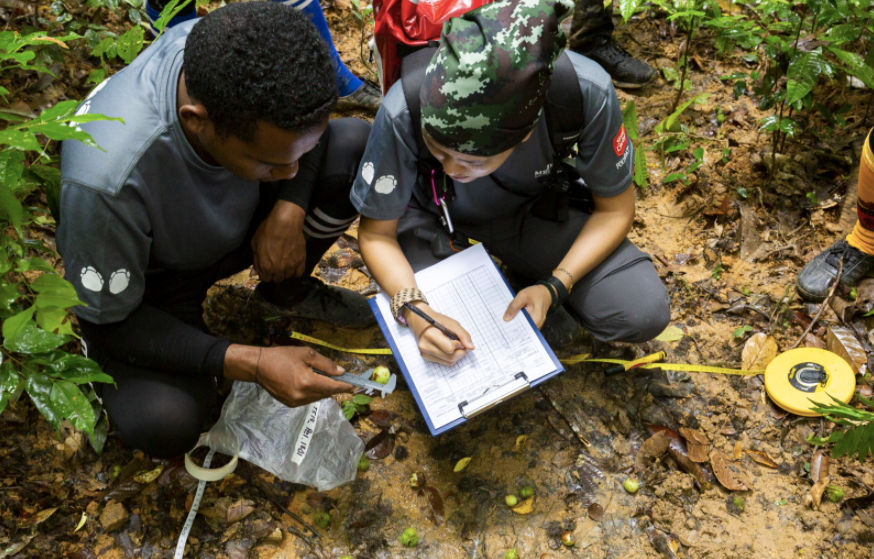 HEC started to become serious in Peninsular Malaysia when mass forest conversions were carried out for large scale agriculture programs. Elephants and other megafauna play key and irreplaceable roles in ecosystem processes but due to their high demand for resources and lack of natural predators are maladapted to the Anthropocene's human-dominated world. If we want elephants to survive beyond the bottleneck of the 21st century, business as usual is not an option; we need to find effective ways to coexist with them.
Peninsular Malaysia is home to approximately 1,500 wild elephants that, in less than two generations, have seen over half of their natural habitat replaced by rubber, oil palm, and other anthropogenic land uses. Over the past 40 years, elephant management in Malaysia has largely been based on the translocation of elephants from conflict zones to protected areas.
The work of Management & Ecology of Malaysian Elephants (MEME), an interdisciplinary project run in collaboration with local wildlife authorities and university researchers, aims to bring an evidence-based approach to the conservation of Malaysian Elephants. MEME uses a combination of GPS-satellite tracking, camera-traps, non-invasive molecular tools and other ecological and social science techniques to (1) study the ecology and behaviour (movement patterns, food habits, social organisation, ecological function) of elephants in tropical rainforests; (2) assess the impact of current management, particularly translocation, on the wild elephant population; and (3) identify alternative strategies for long-term human-elephant coexistence.
Among others, the results show that forest fragmentation by roads results in complex, often unexpected changes in elephant movements and their diet; that elephant behaviour affects forest composition through the dispersal of large-seeded trees; and that translocation is not a long-term solution for HEC mitigation. MEME is currently proposing a new conservation strategy based on the combination of wildlife-sensitive land- use planning, crop protection, economic compensation, and education to promote human-elephant coexistence in Malaysia.
This project is a good example of the need for holistic and interdisciplinary approaches for wildlife conservation in the Anthropocene as well as the importance of bridging the science-policy gap through collaboration between conservation scientists and practitioners. Peninsular Malaysia can afford to conserve its elephants in the long-term but important changes in people's behaviour are needed for this to happen. Movements of Asian elephants have long been shrouded in mystery, especially in our dense tropical rainforests. Together with the Department of Wildlife and National Parks (PERHILITAN) Peninsular Malaysia, the team of Management & Ecology Of Malaysian Elephants (MEME) have GPS collared more than 50 wild elephants to better understand home range size as well as how infrastructure such as roads affect elephant movement.
Elephant's ecological role
One of the most remarkable features of an elephant is its sheer size. It is what makes them ecologically hard to replace. While working closely with the indigenous tribes, MEME explored the influence of elephants in the seed dispersal network; a network interconnected with a broad community of plants and animals.
Within the network, there are megafaunal-syndrome fruits. Some, such as mangoes and durians, have large seeds that are highly dependent on megafauna for dispersal.
Over the years, their teams have uncovered many of these seeds from giant dung piles. Apart from being important long-distance forest gardeners, elephants are also ecosystem engineers capable of modifying habitats. Their teams have investigated elephants' foraging impact on the forest and observed elephants' use of mineral licks. Such landscape modifications are vital as they facilitate usage by smaller mammals, creating a dynamic ecosystem. For the full story on elephant conservation, get a copy of our April 2021 issue.