Nepotism, a privilege that is prevalent in almost every field of work, is particularly prominent in the entertainment industry. From Hollywood actor Lily-Rose Depp, global celebrities like the Kardashian sisters and models Paris Brosnan and Gigi Hadid to Bollywood's top superstars such as Ranbir Kapoor and Alia Bhatt, all of them have dealt with the tag of being addressed as a 'nepo baby'. However, most of these accomplished celebrities have always made their opinions clear on being labelled 'nepotism babies' and have never shied away from tough conversations about being born into privilege.
We often see various actors, singers and models swiftly scaling the success ladder in the industry due to their famous parents or family connections. Regardless of their achievements — such as Hadid fronting over 35 international Vogue covers and Euphoria (2019) actor Maude Apatow winning the Breakthrough Award at Harper's Bazaar U.K. Women Of The Year Awards 2022 — criticisms have often surrounded these celebrity children by crediting their success to their status as nepotism babies.
So, here is a round-up of the most famous nepo babies in Hollywood and Bollywood, who have come forward and spoken extensively about their family privileges and advantages.
Nepo baby alert: Celebrities who have acknowledged their 'nepotism baby' status
(Main and Featured image: paris.brosnan/Instagram)
This story first appeared on Lifestyle Asia India
Jump To / Table of Contents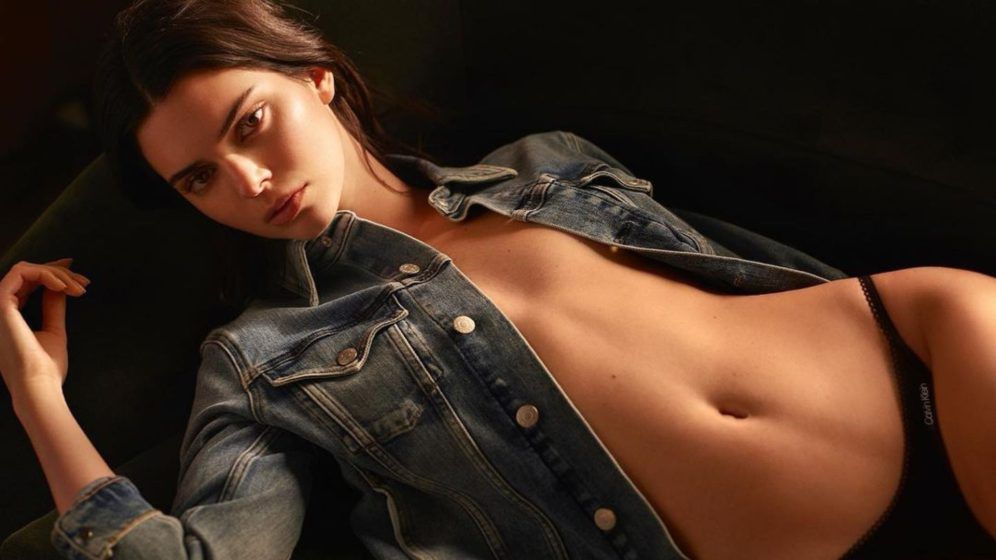 If you are keeping up with the Kardashians, you will know that Kendall, the daughter of reality TV star Kris Jenner and Olympic gold medalist Caitlyn Jenner, has been a constant name on the list of nepotism babies. Be it for her Victoria's Secret shows or her connections to her sisters — Kim, Khloé and Kourtney Kardashian — Jenner is always seen making headlines.
However, the model has had her fair share of struggles. On the Keeping Up with the Kardashians reunion special, Jenner denied getting easy access because of her nepotism privilege and revealed that she had gone to "every single casting and ran all over not only New York City but all over Europe trying to get a job and make my way."
The model who "presented the cutest little modelling book" to her mother when she was 14, believes that it was "destiny" that pushed her into modelling.
(Image: Courtesy kendalljenner/Instagram)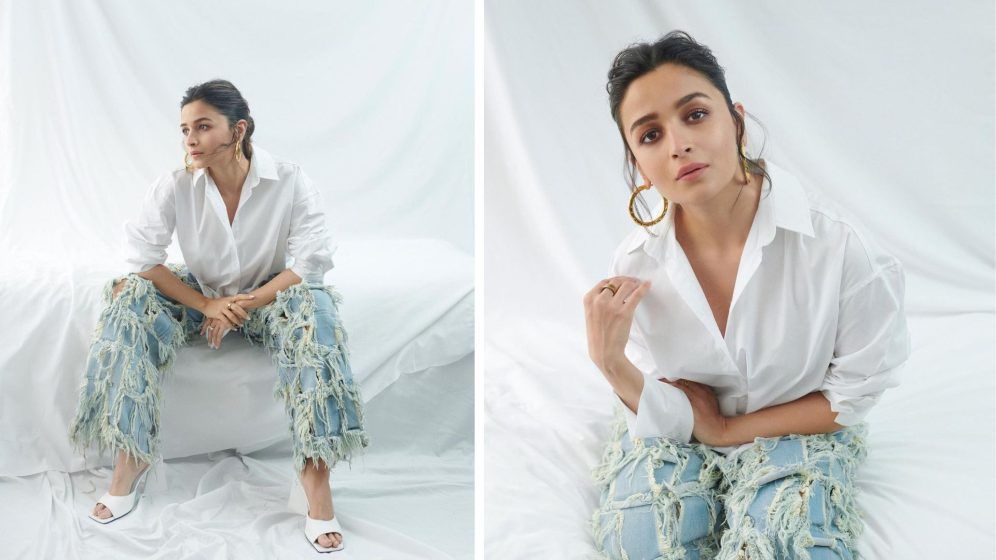 Alia Bhatt, one of the most successful Bollywood actors, comes from an equally successful family. The daughter of filmmaker Mahesh Bhatt and actor Soni Razdan, Alia is reportedly termed 'the queen of nepo kids'. However, you will often see the actor making her stance clear on questions about nepotism.
During her promotions for the 2022 Netflix original Darlings, Alia spoke to Mid Day on being trolled by people for being a nepotism baby.
She said, "There are two ways of dealing with it. One is controlled and I can prove my worth in my space. I believed the only way I could shut the conversation down is through my movies. So, don't respond, don't feel bad. Of course, I felt bad. But feeling bad is a small price to pay for the work that you are respected and loved for. I shut up, went home and did my work. I delivered a film like Gangubai Kathiawadi."
(Image: Courtesy Alia Bhatt/Instagram)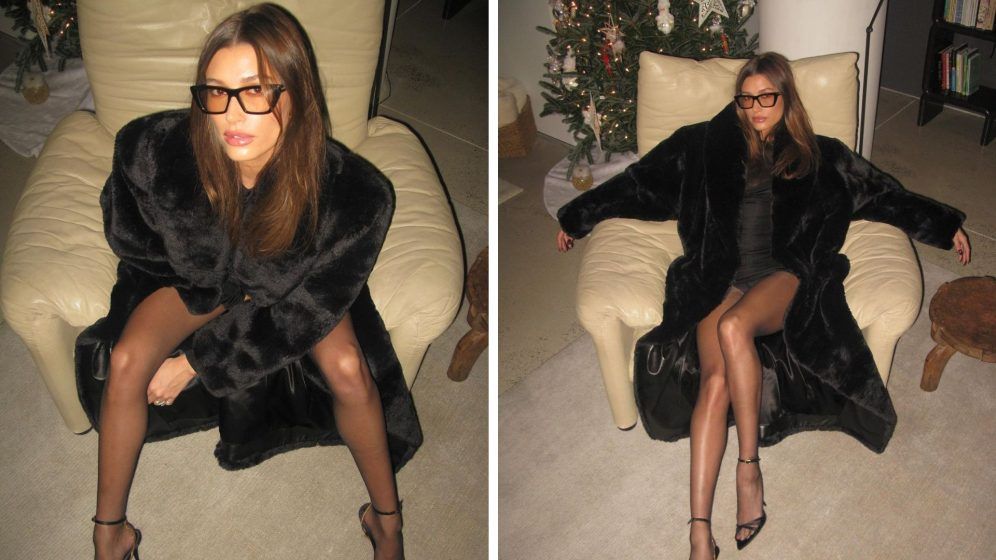 Justin Bieber's beautiful wife, Hailey Bieber, has been under nepotism scrutiny for a long time. Hailey, who followed in the footsteps of her model sister Alaia Baldwin and cousin Ireland Baldwin, is the daughter of actor-director-producer Stephen Baldwin.
Belonging to a family of celebrities, it was expected for Hailey to be addressed as a nepo baby. However, she believes that it shouldn't limit anyone. In her YouTube show Who's In My Bathroom with guest Gwyneth Paltrow, she agrees with Paltrow and says that being privileged is harder "as the world will try to pull you down but that shouldn't limit you."
In a 2016 Grazia interview, Hailey addressed fame as her family business and said, "Kids that already have a famous background are just following in their families' footsteps. My dad and all of his brothers have done this. This is my family business."
(Image: Courtesy haileybieber/Instagram)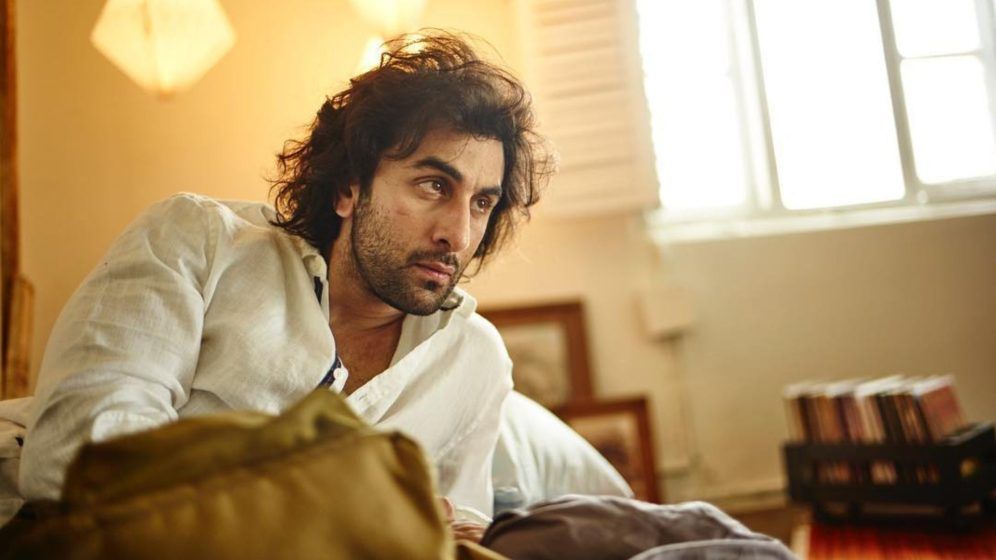 Bollywood superstar Ranbir Kapoor, who belongs to one of the greatest Bollywood families, has gone on record to call himself "a disarming product of Nepotism". Son of actors Rishi and Neetu Kapoor, Ranbir, in an All India Bakchod's (AIB) Podcast, acknowledges the existence of Nepotism and adds that he chose films because of his family.
Formerly, talking about being born in the lap of luxury in a September 2011 India Today Mind Rocks Youth Summit, the Brahmāstra (2022) actor had said, "I come from a film family that's been contributing to Indian Cinema for eight years now. So there was never a day in my life where I thought 'oh eureka', I got what I wanted to do in my life… Films is where I wanna live."
Kapoor believes that coming from a film family only puts you under pressure as "you have to live up to the legacy."
(Image: Courtesy ayan_mukerji/Instagram)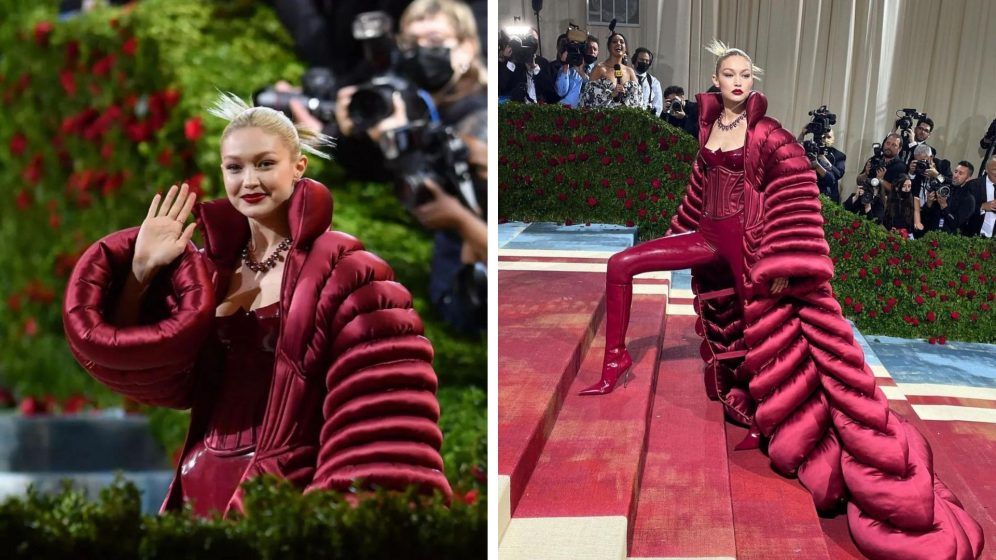 American model Gigi Hadid, whose road to fame began as a two-year-old doing Baby Guess ads, comes from a family of celebrities. From reality star mom Yolanda Hadid to family friend Paul Marciano, the co-founder of Guess, Gigi Hadid was introduced to fame at an early age.
Acknowledging her nepotism privilege, the model humbly tells Vogue Australia in 2018, "I know I come from privilege, so when I started there was this big guilt of privilege, obviously…. I've always had this big work ethic, because my parents came from nothing and I worked hard to honour them."
Gigi, who often gets trolled as a nepo baby, says that she has gotten better at handling internet bullies. "You know that people say I shouldn't be on the runway? I've got a lot better at dealing with that and wanting to better myself. That's my motivation," she adds.
(Image: Courtesy gigihadid/Instagram)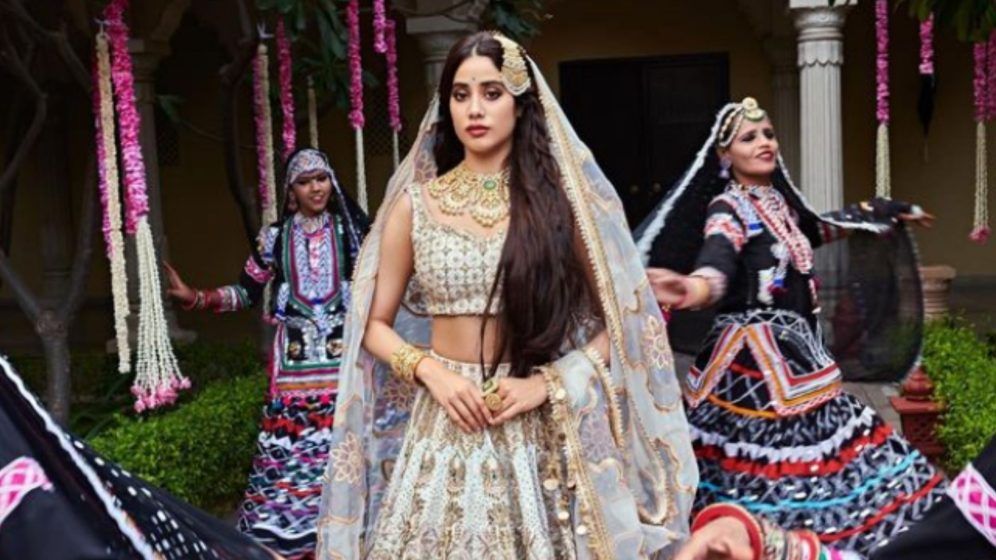 The pressure that comes with being the daughter of one of the greatest actors in Indian cinema is undeniable. And there's no one better than Bollywood diva Janhvi Kapoor to speak about the same. The daughter of filmmaker Boney Kapoor and the late Sridevi, Janhvi had to deal with trolls since her debut film Dhadak (2018). However, the young Kapoor admits to being lucky and has said on varied interviews that being in a place of privilege where she had easy access to acting makes her not take her job for granted.
In a BBC Asian Network interview, Janhvi mentioned that it's the audience who contributes to her growth as an actor. She said, "My mom and my family have given them so much in terms of entertainment, content…given Indian Cinema so much. And they have given my mom, dad, and everyone so much love and admiration. Honestly, the life that I am living and the opportunities I am getting is all because of these people's love."
(Image: Courtesy lifestyleasiaindia/lsa.arena/Instagram)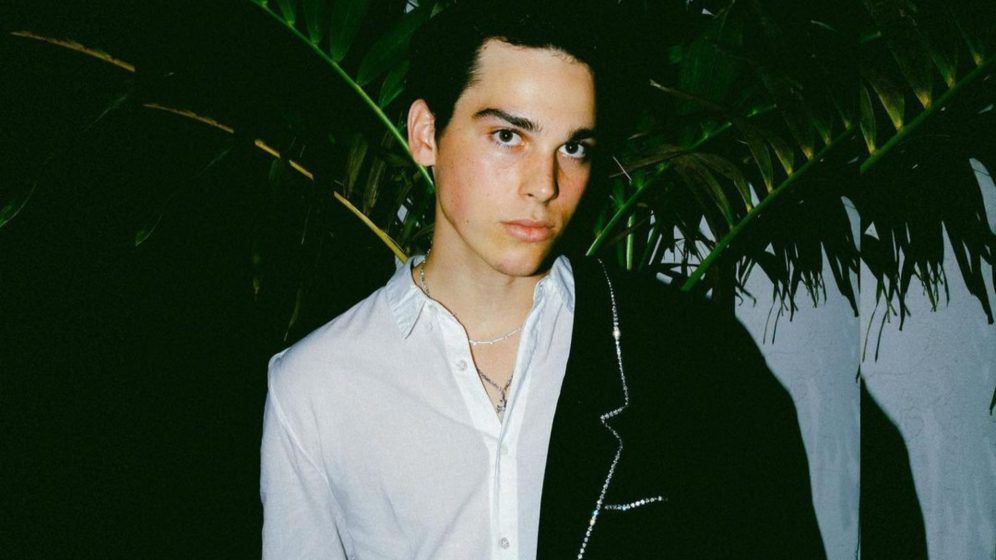 Young filmmaker and model Paris Brosnan, who was featured in the 2022 People's Sexiest Man Alive issue, has addressed the topic of nepotism very openly. The son of Golden Globe nominee Pierce Brosnan, Paris feels he is "very lucky".
Talking more about the term 'nepo baby,' as he is also labelled as, in an E! News interview, young Paris said, "I think we need to just be grateful for our blessings…It's always gonna be there and we got to recognise it. At the end of the day, we're just grateful to be here."
(Image: Courtesy paris.brosnan/Instagram)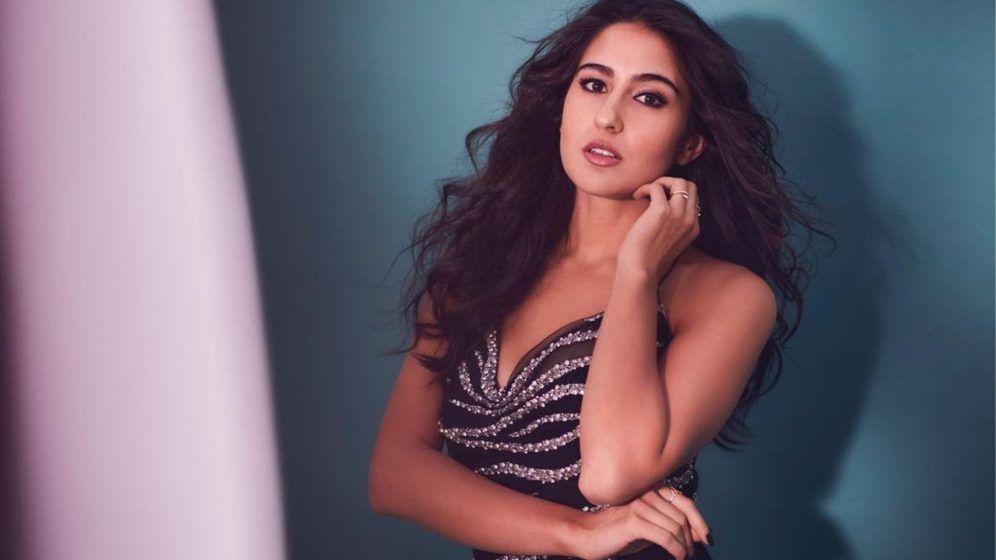 Sara Ali Khan, the daughter of veteran actors Saif Ali Khan and Amrita Singh, made her Bollywood debut in 2018 with Kedarnath and since then has been addressed as a nepo baby. The Simba (2018) actor, who is also related to the celebrated writer and poet Rabindranath Tagore, has never denied being born into privilege.
In the first solo interview of her career with BBC Asian Network, Sara had said, "The access that my parents enabled me to have, is not something I can deny."
Delving more into the nepotism debate, she also revealed that she was signed for two films despite not having acted in movies before. And while she is aware that people might see that as an unearned opportunity, it only increases the pressure.
(Image: Courtesy saraalikhan95/Instagram)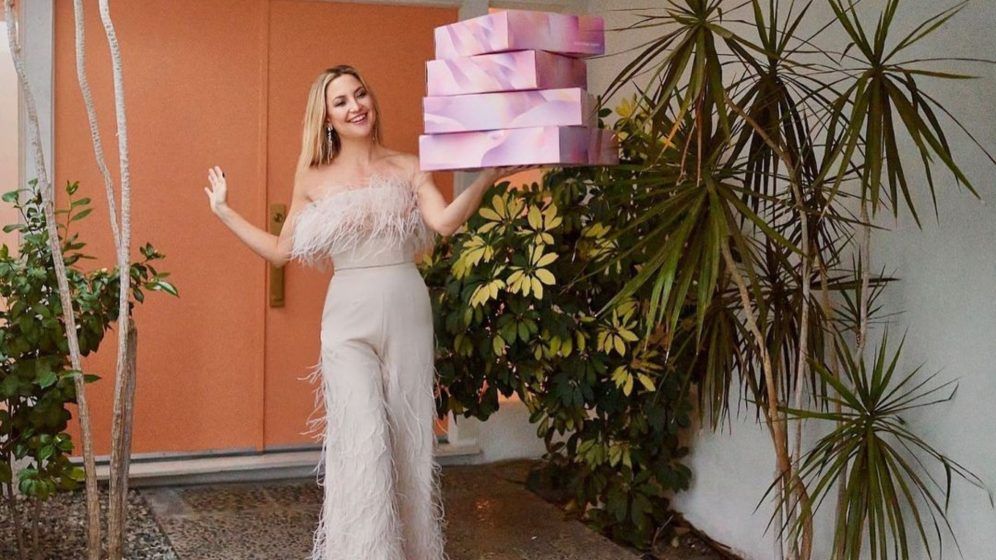 American actor Kate Hudson who is the daughter of Hollywood's two big stars Goldie Hawn and Kurt Russell, doesn't give much thought to the nepotism debate.
Sharing her points of view about New York Magazine dubbing 2022 as "The Year of the Nepo Baby", Hudson tells Independent in one of 'The Saturday Interviews,' "The nepotism thing, I mean… I don't really care. I look at my kids and we're a storytelling family. It's definitely in our blood. People can call it whatever they want, but it's not going to change it. I actually think there are other industries where it's [more common]. Maybe modelling? I see it in business way more than I see it in Hollywood."
(Image: Courtesy katehudson/Instagram)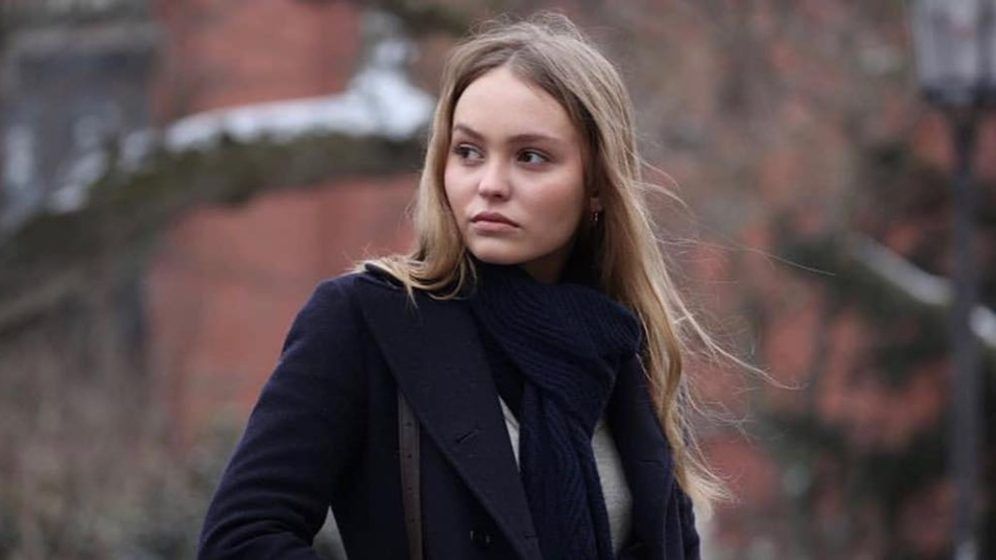 Lily-Rose Depp, currently a Chanel brand ambassador, is the daughter of actor Johnny Depp and model Vanessa Paradis. Lily-Rose, who had first met the late Chanel creative director Karl Lagerfeld through her mum, has spoken extensively on being addressed as a nepo baby by the public.
Recalling how she used to visit the Parisian ateliers as a child for fittings with her mother, the model tells Vogue Australia that she had always rejected the idea of getting work because of her name.
"It is obviously a really easy assumption to make to think that I would just have roles landing on my doorstep because of my name… If you're not right for something, they're not just going to hire you because your name looks good on the post," she adds.
The French-American actor model made her movie debut in 2014 with Tusk, starring her father.
(Image: Courtesy lilyrose_depp/Instagram)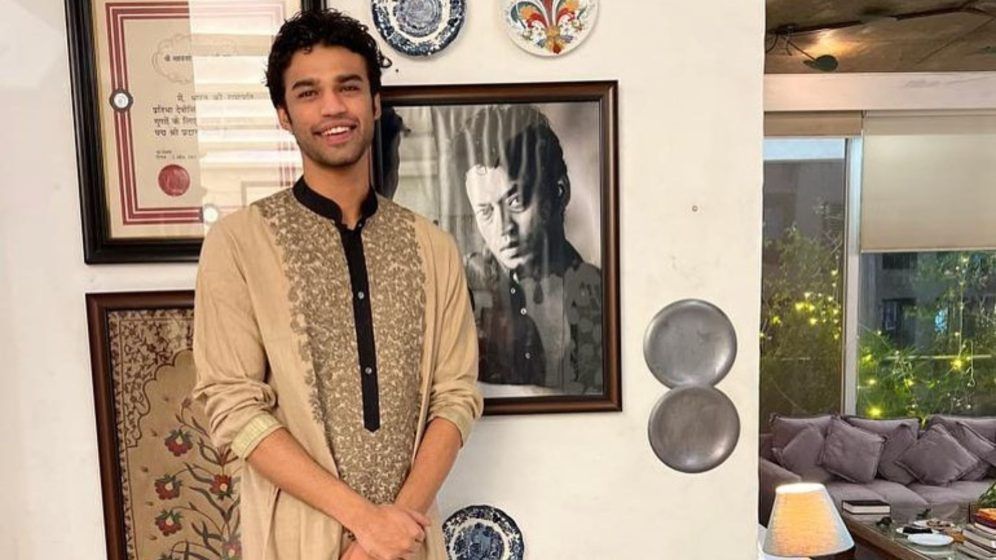 One of Bollywood's latest additions to the Nepo baby list is the legendary Irrfan Khan's son, Babil Khan. From performing William Shakespeare's The Comedy of Errors on his school's annual day as a 12-year-old to now making his movie debut with Netflix's Qala (2022), Babil always wanted to be in films.
Talking about his late father's legacy and the pressure that comes with the privilege of being his son, Babil tells GQ, "Pressure in itself is a privilege. The expectations from me are markers of my privilege. Either you can beat yourself up and feel guilty about it or accept it with humility and harness it into your work. I've ­chosen the latter. I'm grateful for the opportunities that I know others won't get as easily as I have. If I can't use my privilege and justify it through my craft, it'd be such a waste."
(Image: Courtesy babil.i.k/Instagram)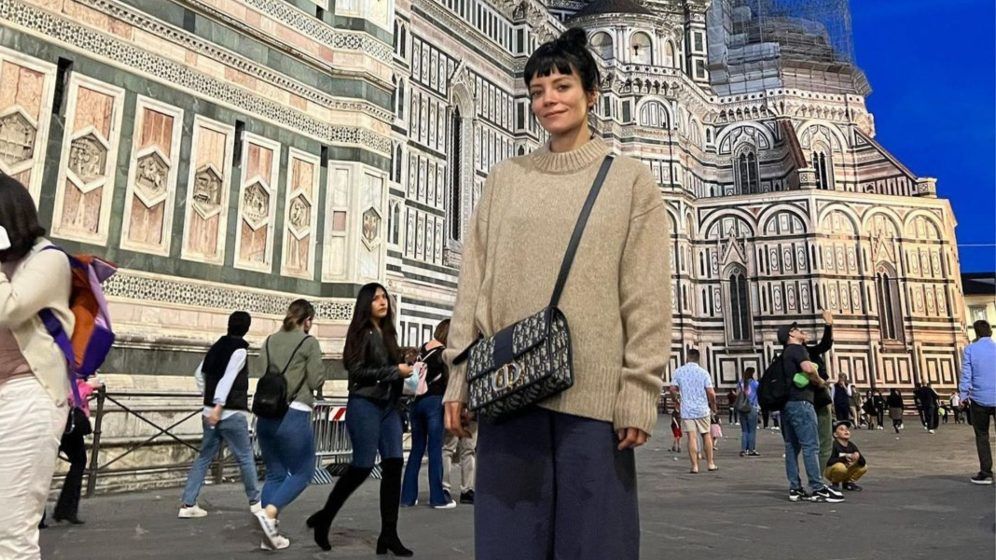 Singer Lily Allen, the daughter of actor Keith Allen and film producer Alison Owen, extensively wrote about her opinion on being a nepo baby on Twitter. Her late December 2022 post read, "Look, I seem to have riled people up with my comments about nepo babies. I am nearly 40 years of age and am more than happy, in fact I think it's important to disclose what a privileged upbringing I've had and how that has created so many opportunities for me."
However, Allen also added that in her twenties she hated being called a product of nepotism and even had rifts between her and other family members because of the same. But with age, she has finally come to accept her status of belonging to a family of celebrities. She ended her tweet saying, "nepo babies have feelings too."
(Image: Courtesy lilyallen/Instagram)
written by.
Sushmita Mahanta
A PhD research scholar, Sushmita is a full-time writer and a part time poet. Clashing and colliding with words since childhood, there was nothing better than writing she could do to make a living. Notepads are Sushmita's one true love -- the unbothered victims drowned in the ink of her pen. An avid fan of K-pop and K-dramas, she mostly writes about Korean culture and entertainment. When not writing, Sushmita is dancing, reading, collecting books, learning about fashion, art, motion pictures, and appreciating BTS.