History was made during a football match in Portugal, albeit not for the reasons you'd expect. During the quarter-final of the Women's Cup in Lisbon, a rare white card was raised by the referee. The match, which took place between archrival Benfica and Sporting Lisbon, created quite a stir on the internet.
While football fans are accustomed to seeing yellow or red cards waved against players when they commit fouls or behave inappropriately, this was the first time they were witnessing a white card being issued during play.
REF SHOWS WHITE CARD ⬜️ Referee issues white card to Benfica and Sporting medical staffs after both ran to aid of a fan who had fainted in the stands during a Portuguese Women's Cup match. White cards are used in Portugal to praise acts of fair play.pic.twitter.com/JsJAGn9H0j

— Men in Blazers (@MenInBlazers) January 23, 2023
What is a white card and why is it raised?
You would be surprised to know that a white card actually has nothing to do with the players. This card is raised in solidarity and praise of a team's medical staff when they perform a valiant act.
As per reports, the white card was raised for the medical teams of both Sporting Lisbon and Benfica after they helped a fan who had fainted in the stands during the match. To recognise the effort of the medical teams, the referee didn't hesitate and immediately raised a white card.
Twitterati, however, had a somewhat mixed reaction to the move. Take a look at what they had to say:
I like it, personally. Hope it gets more use.

— Jason Armond (@jparmond) January 24, 2023
How come epl ref never show this same card to anyone all this while…

— Tunbhak (@Oluwatunbhak) January 23, 2023
This is

The medical teams of Benfica and Sporting received a WHITE card after assisting a person who felt unwell on the bench…

Thoughts on this?#Benfica | #LigaNOS | #Sportingpic.twitter.com/3GIkUxfbvE

— The Woodwork (@TheWoodworkUK) January 22, 2023
The introduction of White Cards in Portuguese football matches is to be applauded. I hope more countries adopt this unifying gesture of recognition for acts of fair play. Anything that moves the game away from thuggery and bigotry can only be a good thing. #Whitecard pic.twitter.com/zLC0MIGrSK

— Kirsty (@K_Scarpetta) January 23, 2023
A white card in football to recognise a positive has to be without a doubt the wokest and most pointless idea in sports history even worse than a pre match handshake and referee collecting the ball off a stand.

— Neil Fissler (@neilfissler) January 23, 2023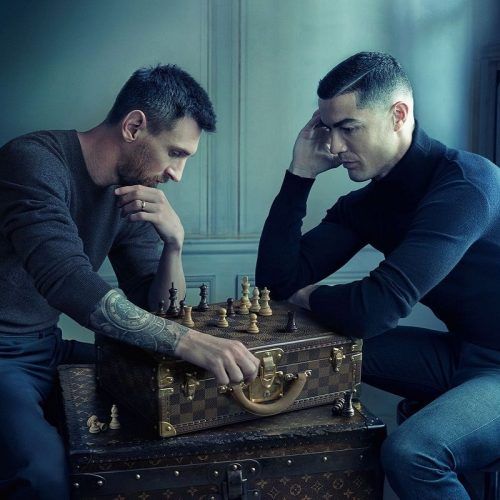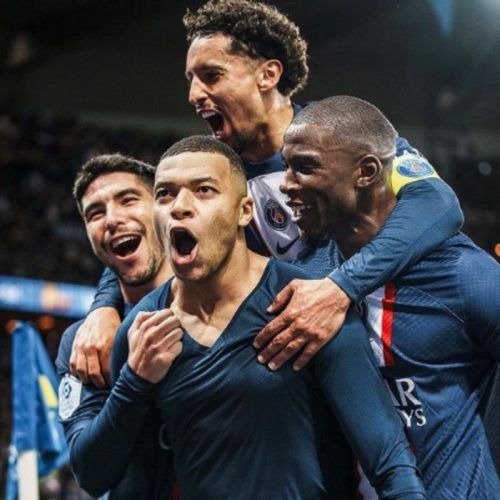 Significance of a white card in football
A white card in football signifies fair play and encourages ethical values in the sport. It was introduced by Portugal as a means to motivate teams and encourage them to behave sportingly. It can be waved for a player or anyone on the field to instantly recognise their valiant actions. It must also be mentioned that, while this practice of showing a white card isn't as widespread right now, it might become part of the larger football discourse in the near future.
Hero image credit: SS/Twitter@Canal_11Oficial
Featured image credit: SS/Twitter@Canal_11Oficial
Frequently Asked Questions (FAQs)
Question: What does a white card in football stand for?
Answer: The white card in football signifies fair play and encourages ethical values in the sport.
Question: What does a yellow card in football symbolise?
Answer: A referee waves a yellow card during a football match to issue an official warning to any team or player for misconduct or fouls.
Question: How many cards are there in football?
Answer: Currently, there are two widely used cards in football - a yellow card and a red card. Recently, a white card was raised for the first time during a match in Lisbon.
written by.
Sanmita Acharjee
Digital Writer, Augustman
An aspiring storyteller covering entertainment, health and lifestyle who finds poetry in life. Also a self-proclaimed photographer, Sanmita loves to observe and capture life's fleeting moments on her camera. Be it a moving car throwing light at the cherry blossoms on a sultry autumn evening or that aesthetically pleasing light hanging from a metro station's ceiling, she loves capturing it all. She is also enjoying her time as a proud member of the BTS baby ARMY.